Reading Time: ~
10
minutes
We all have a longing for community and connection and that is a big part of why many bloggers decide to create a website. But when you are getting started it can feel like all you're doing is putting yourself out there and no one is engaging or even cares. Building a successful online community takes work, but it is well worth the rewards to you and your audience if you stick with it. You need patience and persistence. Fostering a sense of community from the get-go makes a big difference getting you off on the right foot. In this post we review why community is important, how to get started and keep building, use cases for a community, and four essential Q&A's for building an online community. 
Importance of Creating a Sense of Community
Let's start by addressing why community matters both for businesses and in a broader sense.
Sustainability – Community members help make your organization sustainable. While your blog might be about you, it's important to get the messaging across that you are there to serve, empower, and create a sense of belonging. 
Brand Loyalty – Differentiates you from other organizations and builds brand loyalty
Authority – Having a community can position you as an expert in your niche and gives you plenty of opportunities to do a case study.
Understand Your Audience – A community gives you the chance to learn about your audience, what they need from you or your company, and how you can contribute to their well-being.
Scale – A strong community is a good way to scale a startup or small business.
Recognition – Building an online community is a fantastic way to recognize a group of people with common interests and shine a light on your mission or cause.
Belonging – It gives those people who are already in your community a sense of belonging. (Consider giving these people an admin or moderator role in your online community so they can answer questions for you and help you grow your business or community (or outsource this to a VA).)
Retention – Community drives retention. Not only do we buy from people we like and share our values, but we tend to stick around once we have found those people, especially when there is a group of other like-minded people with which we can feel connected.
A Real-Life Example of Online Community
At BizBudding, we like to think of our team as community builders. We've learned first-hand how to build an online community by building our own. Our Mai Blogging Community focuses on helping bloggers, business owners, and entrepreneurs achieve success online. It's a place to converse with other like-minded people in the industry, ask us and others questions, continue learning, and share feedback.
We're all there because we believe that entrepreneurism is the future and having a website is one of the best ways to reach your audience. Our products give our audience the platform to get their voice heard. We want to make sure you have all the tools you need not only to use our products to make gorgeous, fast websites, but to keep growing.
Our online community is organized into various spaces to make it easy for people to find what they need. We wanted to make sure to have resources to support our Mai Theme customers, but also have places to discuss other related topics like blogging, SEO, conversion marketing, and more. 
Our announcements serve as a place to share new posts, podcasts, website launches, and other important updates. 
We also try to share a bonus resource to go along with every new piece of content we release on our website as well.
Other Use Cases for Building an Online Community Platform That You Own
We are firm believers that you should control and manage your online community.
Do you really want to have other social media platforms control what messages your community members see?
You can start with a Facebook Group, but do you really want to leave your members and all the communication and content in the hands of others? Consider starting your own community platform. It's easier than you think…we can show you how!
You can use your online community to:
bolster your offline community – reach others in your local area, connect, discuss, and plan (especially with COVID where in-person interaction is still limited)
add an interactive component to your online courses 
take the place of a Facebook or other social media group
decrease your support load by giving people a place to answer each other's questions and discuss more in-depth applications of your products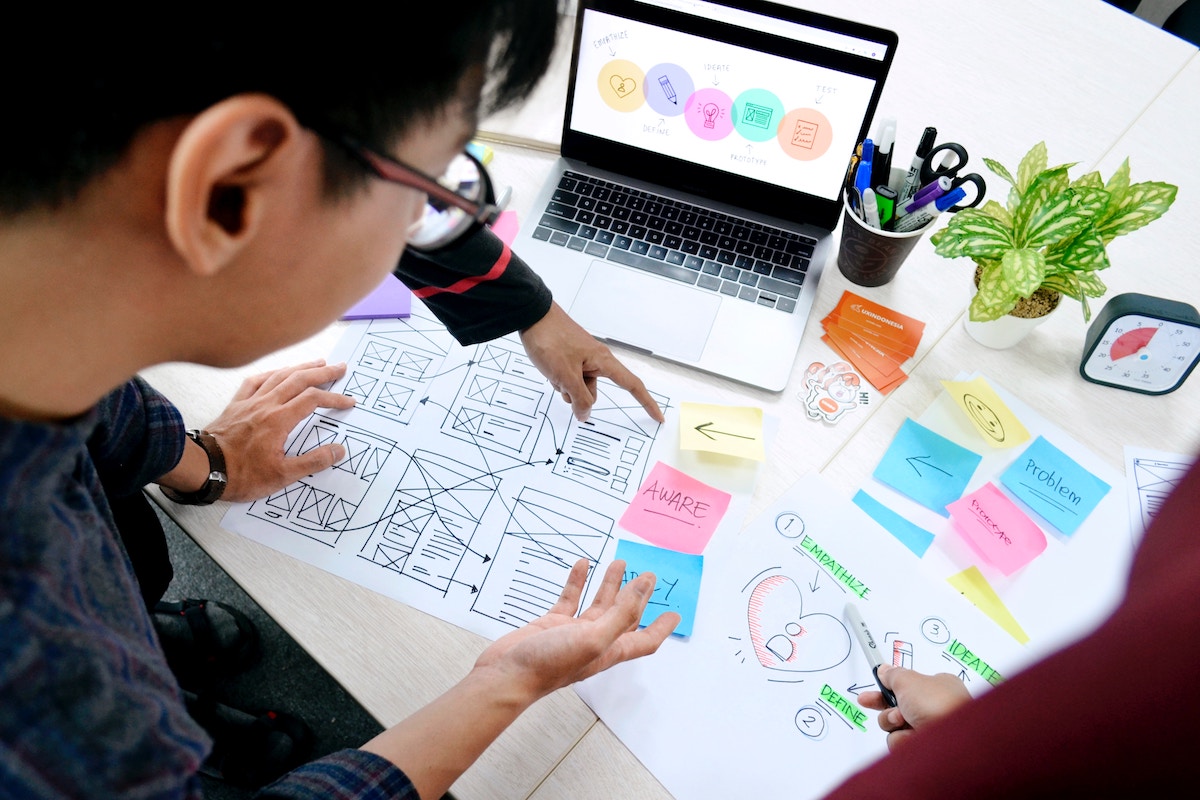 Online Course for Bloggers
Discover How Your Blog Can Get More Traffic, Leads, and Sales from Google. This SEO course for WordPress will help you craft optimized content that Google values, to rank you higher, and convert more traffic into sales
How to Start Building Community
The reason most people start with Facebook, LinkedIn, or other social groups is because they are free platforms, but the caveat is that there are many restrictions and things you cannot control.
So where do you start and how do you know what your community needs from you?
First, figure out if your audience would be receptive to being a part of your community. Tell them what you are thinking and ask them! 
Name your community and create your mission statement and member avatar. You probably even want to figure out some of these details before asking your audience about it.
Choose the right platform for you. Whether that is your website, Slack, Circle, Facebook (while we're advocating the benefits of other platforms, maybe it's still best for you and your audience – use this resource to find out), or another platform.
Make it easy for people to join and get started finding the what they need. An onboarding sequence or PDF is great for this. 
Encourage/ask for comments, feedback, and questions about things related to your business/niche that people are struggling with.
What to provide your community: Start some video hangouts, share ice breakers, coordinate Q&A sessions, create some online courses
Intentionally curate the relationship between your organization and members. It's okay that your community continues to evolve and change—in fact, it should if you are staying on top of your members' needs.
Related Post
Make your course launch a success with strategies and ideas for everything from landings pages, to lead magnets and CTA's, to email marketing.
Maintaining the Well-Being of Your Community
Set the tone for your community; you want to be engaging and be present. It's important to keep reaching out, keep asking, set guidelines and boundaries. 
Focus on positivity, lifting others up, and supporting them. Negativity benefits no one and can torpedo your community's reputation rapidly if allowed to go unchecked. 
Be consistent with your community so they know what to expect and when to expect it!
Will you allow direct messages? As long as your members are vetted through some process, like an application, or paid membership fee, you probably won't have problems with messaging abuse. 
Always be on the lookout for ways to improve or better organize your community. Continue to ask your audience if they are finding everything they need and encourage them to share feedback.
Get more ideas about how to start, transition, and grow your online community. Rebecca and I discuss on episode 13 of the Cranktivity podcast.
If you are looking for feedback and interaction with your readers but you aren't sure how or if it's even important, today's episode is for you. Brandi and Rebecca will discuss the importance of building community in today's world and how to get started.
Community Management
Who are your community managers? Are they mainly your marketers and content creators? Is it just you? Make the roles of all stakeholders clear. Your community will of course have admins. What about moderators or "power-users." Is there a way to denote these different users to your members so they know when they are reading something from you as opposed to a regular member?
Keep adding relevant content. It may seem obvious, but with all things you need to manage, it's easy to lapse on keeping your community up to date and continuously delivering value if you don't have some sort of process to ensure you are staying on track. Track and plan your efforts in your marketing calendar so everyone on your team knows what's needed and when and how your content all ties together. 
Creating a paywall or paid option to gain community access—or access to a higher tier—is a great way to create a feeling of exclusivity. If people are paying, they should get value, perks, or other benefits that non-paying members or your general audience do not get. Even if your community is free to all, it should be a place where you are sharing unique content, not just reposting your blogs or other content from your website. 
Q&A's for Community Building
Q: How do you get new members?

Give "early adopters" free/first access. These should be highly interested people, so you know they'll ask questions and help stimulate conversation. (If they are influencers or known in the industry, even better.) The more conversation going on, the more new people will be likely to join. No one wants to join—or pay for—a community that's DOA. You can also ask these people to be your "beta testers"—to give you honest feedback about your community. This is hugely beneficial as you are deciding how to structure it, what to include, what to call things, etc. 
Fill the community with high-quality content. And do it before you start promoting/inviting people. (If what you're after is purely a discussion space, like a shared Slack channel, then this doesn't apply.) Make sure there is a wealth of resources, so even when you are first getting it going there is something they can draw from for help, ideas, and inspiration.
Know your target audience. I know, you are probably tired of hearing this. Every marketing expert or guide directed at new business owners says this, but that's because it's so important. If you don't really know your audience, how can you know what content will appeal to them? 
Get referrals. Remember those "early adopters"? Likely you invited them first because you have shared interests. Those people can be a great source of referrals. Leverage your relationship with them to increase new customers/members.
Spread the word. Talk about your community. A lot. Drop a mention in your emails, on social networks, in blog posts, in one-on-one conversations, really wherever and whenever you naturally can. 
Q: How do you encourage people to ask questions (i.e. build an engaged community)?

Make it a safe space. There should a governing set of rules in place where members are required to treat one another with respect. The whole point is making it a place of learning, open communication, and growth. Hate speech, putting others down, and not respecting the boundaries or privacy of other members should never be tolerated. 
Make it well-organized and clear where people can ask questions. Depending on how you choose to set up your community, there may be designated areas where people can post and ask questions or different areas for discussing specific topics. Label your spaces clearly. If one of your spaces is called "Webinars" that is what people should find there, not podcasts, not tutorial videos on how to use your products. Don't be afraid to keep refining your layout and what you are calling things, especially in the beginning. You should make your community aware of any big changes with an announcement though so when they notice things have been moved around or look different that they are not feeling lost and in the dark. 
Ask your core members/early adopters to comment & ask questions. These people will pave the way (and hopefully encourage) the rest of your members.
Reply. Yup, here's to stating the obvious haha. If someone comments or asks a question, reply and do so within a reasonable timeframe. There's nothing more discouraging that putting yourself out there and getting no response. If you don't know the answer to something, be honest and tell them you'll look into it or point them to a helpful resource (or create one of your own!). Or, direct the question to someone on your team—if you have one—better suited to answer it.
Q: Why would someone pay for a community when there are so many free resources and social media platforms where they can find what they need? Why would YOU choose a paid platform to host your community on?

Less of what you don't want, more of what you do. This applies to both why someone would pay to be a member (of course you can always keep your community free) and why you would choose a paid platform over a free one like Facebook. Social media sites have their own agenda and that is keeping people on their platform. That means you have to play by their rules and sacrifice a lot of control. It also means you may not always be able to say what you want; health and wellness bloggers or anyone whose viewpoints step too far outside of the mainstream can especially relate to this. Many FB users have become disillusioned with the platform as well. They are tired of seeing ads, suggestions they are not interested in, and the general noise of it all. Choosing a platform boils down to more of what you and your audience want—real conversation and meaningful connection—and less of what they don't. 
Brand loyalty/shared values. It can sometimes be hard to find others that share our values and connect with them in real life. The internet is an immense source of good when it comes to bringing people together, and being able to be a part of a community where you can be open and honest takes it one step further.
Everything in one place, organized. Time is money friend! (Any World of Warcraft fans out there? haha) Seriously though, time is limited, and we've all got a lot going on. A community full of content, resources, and discussion, specifically catered to your members eliminates the need to hunt around to find answers.
There is actual discussion/value/learning. You get what you pay for. In the case of free stuff and blindly searching in the internet, you don't know what you're going to get, if it will actually be helpful, or if it's even accurate or right for you. In a community the content has been curated for its audience. There's also is a common goal that everyone succeeds.
People need to want to learn, have some time to devote, and be committed. 

This comes back to knowing your audience. There are people who are willing to put themselves out there, do anything and everything to learn and improve, and there are those who are not ready or don't have the time (this is okay but an important distinction). 

Those who join, engage, and stay in your community know they are going to benefit and grow from what you have to offer, so they don't mind paying to be a member.
Q: How can you transition from a well-established community in FB to a different community platform?

Be transparent & let your audience know what to expect. Rebecca talks more about how she did for her That Organic Mom FB group in our podcast, but just be honest and be clear on what people can expect and when. Give a firm date on when you'll make the switch and how people can join you in the new place. We go a lot deeper into the question of whether or not you can make your FB group into a thriving community in the Mai Blogging Community, so make sure to check that out if you are a member. (Not a member, but want to be? Join now.)
Reinforce that you value your current members. People often instinctually resist change, so you need to make them comfortable and ease the tension. You don't want your current community members to feel like you are abandoning them. Be very clear that it's not goodbye, you'll just be moving the conversation to a different place. Lay out your reasons for making this transition. It's likely that a big part of your rationale is that you are doing this to better serve your audience. Make sure they know that! Many people are fed up with Facebook and when you share your reasons for moving, you may be surprised at the positive reactions you receive. 
Plan well in advance. There are a lot of logistics and things to consider when moving your community. A big one is learning your new platform. Familiarize yourself with it in advance and pull over whatever content you need BEFORE actually shutting down your old community. The last thing you want to do is invite people to your new platform and have them enter into a confusing and empty environment. 
I hope these tips have helped and inspired you. Want to start your own online community? Reach out to us and we can help you get started.
Download the How to Start Blogging Guide
Explore this FREE GUIDE to take a deep dive into how to start blogging to make money. Get a PDF version of this guide right to your email, plus weekly tips from our blogging experts at BizBudding.