Reading Time: ~
3
minutes
Wow, have things have changed rapidly with social distancing and sheltering-in-place as a result of Covid-19. I hope you and your loved ones are healthy and safe.
A few weeks ago our team was at lunch hanging out together, sharing food, and discussing the upcoming release of our Mai Sparkle website template using Lindsey's new design.
This week we are working remotely. We adapted our Wednesday whiteboard marketing session from gathering around my office whiteboard to a Zoom meeting sharing Google Sheets.
While socializing may have stopped, social interactions haven't. We still need to talk to people. We still need to have empathy for how others may be feeling. It's even more important now to make sure our intentions and thoughts are focused.
I hope to hear from you on a community support webinar I'll be hosting to help in honing that focus.
I plan on recording the webinar and sharing the conversation in the PDC Community Facebook group for anyone who cannot attend live.
Taking the time to listen, learn from each other, and have real conversations is now more important than ever.
We've been moving at such fast paces, in our work, in our lives, and in our communities. I think it's time to slow down a bit. Individually, we may need to rest and heal. Collectively, we need to be thankful to the people working in hospitals, grocery stores, pharmacies, and other front-line positions; they have our backs and carry our stress on themselves too.
As a business, we are taking this time to slow down a bit. Slowing down doesn't mean working less though.
It means taking time to review objectives, set focus, and establish new habits. In fact, I think we are working harder with greater focus.
It means being highly productive, opening our minds to new ideas, experiencing new ways of learning, and creating the momentum for long-term growth. It means to:
Plan for long term growth,
Focus efforts on what truly matters,
Interrupt the daily grind to find new efficiencies and new ways to work together, and
Challenge ourselves to be better (to ourselves, others, and our communities).
Thrive Within a Community
My kids are 20 and 22, and I love them dearly. I remember trying times when they were small and needed a ton of time and attention. I clearly recall a core group of friends that helped each other manage events, holidays, school projects, and sporting events—carpooling, snacks, weekend sleepover parties were responsibilities we all shared and helped cover for each other.
It took a tribe (or community) to get through it. As I grew older, I realized that communities are all different shapes and sizes. Communities are local. Communities are online.
As bloggers, we share our thoughts and passions and ideas with online communities.
I invite you all to leverage the your own communities and connections to support each other.
Tech Support for our Community
Susan and Mike have done a wonderful job of supporting the technical theme questions.
We plan on enhancing that support and bringing additional resources to our online support community. This becomes even more important as we release new website templates and patterns. You can count on our support docs to be refined and grown.
All of our new website templates will leverage Mai Engine—a powerful and flexible theme engine that gives Mai Theme speed, performance, and design flexibility over other themes.
Business Support for our Community
Mai Theme bloggers completed our blogging survey a few months ago. The results helped us shape blogging content, how-to guides, templates, and education courses. Here's some of what we learned:
About 98% said they were making money (mostly full-time, some part-time);
About 64% want the techie stuff to just work, nearly 26% love tweaking things; and
Ideas for how to better focus on content creation was the top requested resource.
We are now asking everyone to spend a few minutes to take the blogging survey. We plan on sharing the results and using the information to provide the tools and resources you need to grow your small businesses and make money blogging.
Doing Our Best in Uncertain Times
We all get that these are uncertain times. Things can feel scary and out of control. I think that's part of the reason why so many people hit the stores and cleared the shelves of products.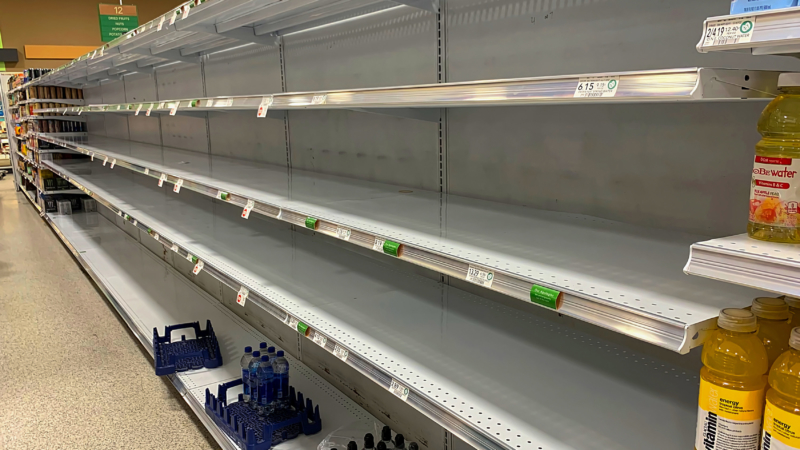 I think it's important to continue living our lives giving back to our communities. Now is a great time to lead: to lead your career, to lead your blog, to lead your company, to lead your community. Together, we've got this.
Download the How to Start Blogging Guide
Explore this FREE GUIDE to take a deep dive into how to start blogging to make money. Get a PDF version of this guide right to your email, plus weekly tips from our blogging experts at BizBudding.