Reading Time: ~
5
minutes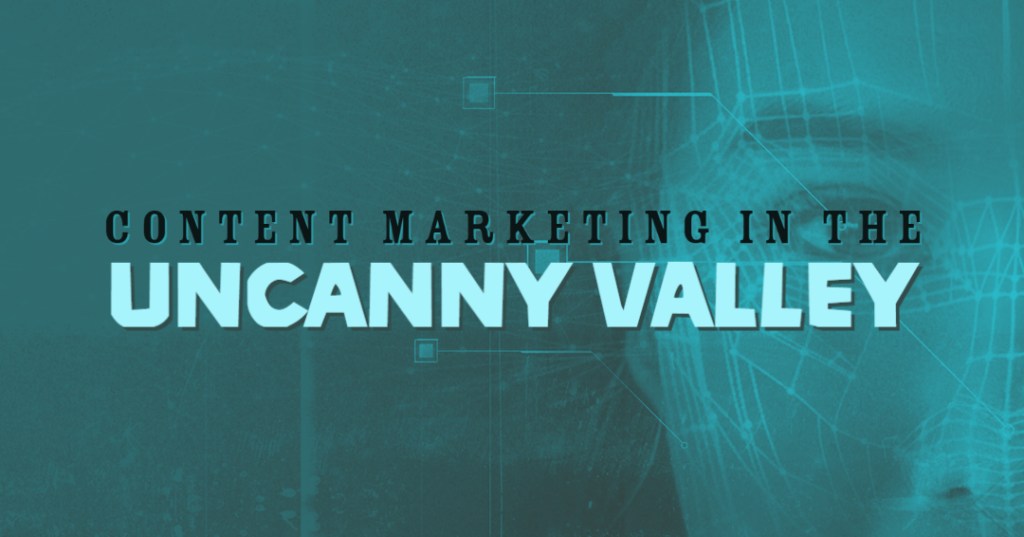 A bunch of marketers right now are trying to pull a trick, but we won't fall for it.
You can tell that Content Marketing has achieved mainstream success by how many companies are looking to churn out masses of AI-generated material in the hope that even though the quality is nowhere near good enough, they can "make it up in volume".
I am sure you have spotted this too.
Does it make you worried about competing at scale? Nervous that you will be replaced by these AI tools?
Inevitably some budgets will be impacted by automation. After all, the market takes any opportunity to reduce costs. This is where effective systems and processes can help you succeed without sacrificing customer relationships.
But can we actually be replaced by these tools?
There is one area that AI can win, and that is the area where automation excels; AI can provide pre-generated IF THIS THEN THAT answers, and well-established facts. A search for "what is the radius of the moon" can easily be automated, and there really is not much need for a link to a thousand-word article to be brought up in search results for that query.
Mansplaining as a Service versus True Engagement
Yes, right now these AI chatbots very often quickly provide incorrect answers with the confidence of a mediocre Twitter troll, but that problem will be solved soon enough by the AI developers.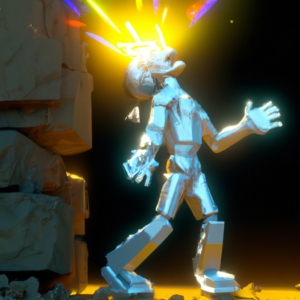 What AI can not do currently is connect. AI can't give a first-person perspective based on expertise and experience. AI can't effectively simulate empathy. It doesn't matter how much you attempt to humanize ChatGPT, it will never BE human.
In fact, when these tools try … it comes across as, well, creepy. In robotics and animation, it is called "The Uncanny Valley". We can't quite put our finger on it, but we know fake humans when we see them and our entire brain rejects them as the horrors they are.
No doubt, the world is going to change radically as these technologies improve and gain mass adoption. It could well be a bigger shift than the dawn of the World Wide Web. I "surfed" that wave without being drowned by it, and I hope I can repeat the act in this new phase.
Human Business Versus Management by Spreadsheet
Pondering this made me come to a realization of what I want my future to look like.
I think people are at their best when they can creatively, and constructively, help other people. Human scale, with a target reader of one. Working for clients where real results have real-life ramifications.
Taking that thought to the next stage, I believe the creative rather than technology tools we have been crafting for the last decade-plus, storytelling, serial copywriting, and psychological insights are more important than ever in this artificially generated world.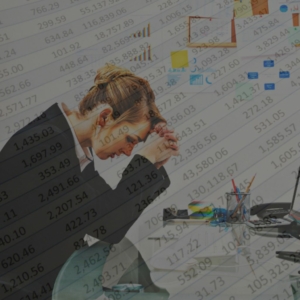 Manage-by-spreadsheet CFOs and CMOs might be eyeballing AI tools as a way to keep costs down and mass production up. But while automated content will always have a place (real estate listings, stock prices, comparison sites, and so on), the individual humans on the receiving end of fake-human content will be able to detect when they are being manipulated by robots and will be drawn back to the people they can know, like and trust.
As monthly sales targets and margins are prioritized over long-term goodwill and customer satisfaction, the temptation to auto-generate more and more market noise will, hopefully, make sincere and authentic customer communication even more impactful.
The Future is Now
Is AI a fad?
No, and I don't think we have even witnessed a tiny percentage yet of what the impact will be. We are at the very start of a trend and transformation that is going to upheave everything we think we know. There will be winners and losers, and amongst the winners will be people who start planning for the future now.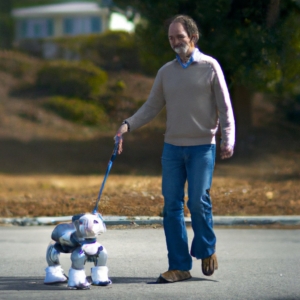 One area I think we as content marketers have an advantage is considering the target audience as people. People with interests, needs, desires, motivations, and preferences, rather than recipients of mass sales emails with a discount attached.
This is not new, we have been practicing this for a long time.
Having an Impact
Probably like you, I am at the stage of life where having a direct, personal impact is my main goal. Corporate ladders have no real appeal for me, and I would much rather cooperate than compete.
Which is why I have made a massive career move.
I am joining BizBudding, a proven, friendly, small team of doers with a long history of making a direct impact on the businesses they touch. And best of all, they are super nice people.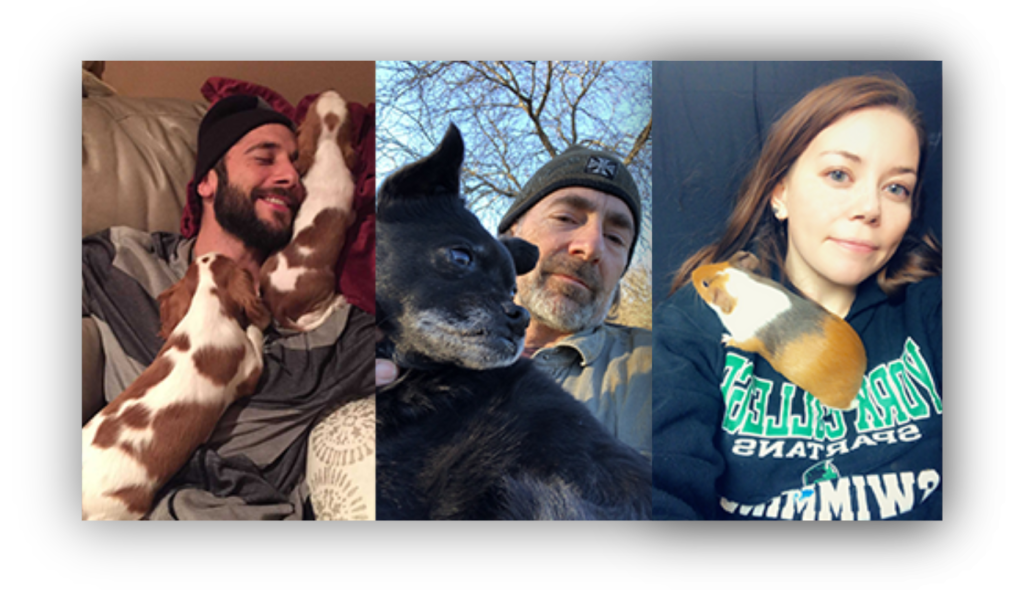 It's shocking to think I have been helping businesses with the web for around 27 years, back when a lot of commentators were still saying it was a short-term fad. While I've been able to share what I've learned in so many different ways, from working as a consultant to co-writing a book and to leading masterminds, I get the most from getting involved and seeing the results of my efforts.
Full Customer Lifecycle Content Marketing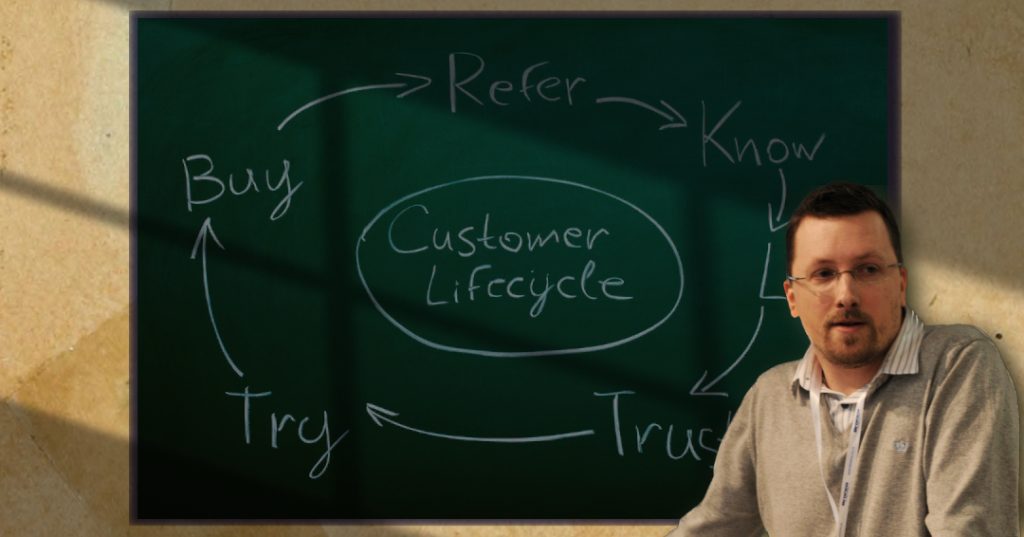 I'm excited to take what I have learned and share it with you, from beginner bloggers who are focusing on creating their first niche websites, to experienced professionals and established businesses who need to move up to their next stage of development.
Is your business operating as well as it might? Do you have goals or ideas that you need help implementing? Do you have a traffic problem or conversion issues? Want to build something that you can't create alone?
First, it's essential to first get your foundation right for your website. Even before I talked to BizBudding about joining their team, I built sites with Mai Theme. It provides the design and building blocks you'll need to create responsive, fast-loading, engaging content and create call-to-actions that move your audience forward.
Once your website is started correctly, we can help lead you through building the right content strategy and content plan. Of course, I plan to publish plenty of new tutorials to give you guidance here too.
Need help adding functionality? Selecting the right plugin or something custom? We have you covered there also.
If you already have an audience but need to grow engagement, leads, sales, retention, and advocacy, reach out to us and discuss how our team can help you grow your community and increase customer loyalty.
Like AI, the emerging technologies surrounding first-party data and the decline of third-party cookies are something to keep an eye on. In fact, BizBudding has built some really cool tools for using first-party data for customer engagement that I'm looking forward to sharing more information about soon.
Download the How to Start Blogging Guide
Explore this FREE GUIDE to take a deep dive into how to start blogging to make money. Get a PDF version of this guide right to your email, plus weekly tips from our blogging experts at BizBudding.