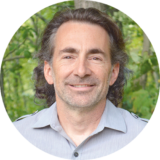 David Schmeltzle
Reading Time: ~
10
minutes
Lead generation refers to the ways in which you capture leads through your website and get them onto your email list. These are people you can market to later to hopefully sell products or services.
The most obvious way to get leads is to place contact and email sign up forms on your website.
Another way to get leads is by using lead magnets. The term lead magnet refers to an incentive that you can offer to website visitors as well as your social media audience in exchange for their email address or other contact information. (Yes, it's a bribe.) You give me your email address, and I give you this awesome webinar filled with great information that I know you're excited to learn. Then, I start delivering awesome content to your inbox so you are extra delighted you made that trade in the first place.
A lead magnet can include any of a variety of digital content, delivered for free, typically automatically once an email address is confirmed, including but not limited to:
free downloads
email content
webinars
interactives
previews
members' area
exclusive offers
consultations
While simply telling your audience that you create an awesome weekly newsletter will entice your more engaged followers to subscribe to your email list, lead magnets are your most important entry point for list building.
Read the Transcript[Close]

Lead generation considerations—why are we talking about this when we're first starting to build a blog?
Well because it's important for you to know when you're designing your site. Think about a contact form, think about how your visitors are going to come to your site, what they're going to be looking for, and what information that you can give them. Another lead generation consideration would be, you know, offering a free ebook, getting people on an email list, asking them to answer a simple survey, right? So we're going to talk, in this lesson, about those different aspects of reaching out to your audience and getting them to provide you with leads with information and contact information.
Lead Magnets
A comprehensive email list building strategy typically includes a variety of lead magnets (and which one someone interacts with can be used to segment your list). So, let's discuss each of these in detail!
Free Downloads
Free downloads include ebooks (typically PDF format), checklists (often a fillable PDF), and variants of these such as guides, reports, and whitepapers. While cliché, the fact is that free downloads are an incredibly effective lead magnet.
A free ebook (or variant thereof) is an opportunity to deliver high-value content to your new subscriber to build brand loyalty, communicate your brand's message, and monetize! A free ebook can promote products you've created (essentially acting as the beginning of a funnel) and/or affiliate links to products you recommend. It should be an example of your best content and also prepare people for the type of content that you'll be delivering to their inbox now that they've subscribed.
Some tips for free download lead magnets:
Put some effort into design (as you would an ebook).
Recycle some old content, but include something new and exclusive as well.
Introduce yourself with a bio page or "About the Author."
Make sure your branding is apparent and communicate your brand's message.
Include links to your website and products, as organic mentions or overt promotions.
Include affiliate links to products you recommend.
The quality of a free download lead magnet should be somewhere in between your blog posts and your entry-level digital products.
The benefit of a free download lead magnet is that it's easy to deliver automatically. Once a new subscriber confirms their email address, they can be automatically redirected to a link to download or a thank you page on your website that includes the free download.
Email Content
Email drip campaigns—a multi-part email series that contains great content, delivered on a regular schedule after sign-up—can be a very effective lead magnet! In this case, you'll be delivering your lead magnet in the form of email content, divided up into bite-size pieces. This is a great way to deliver a lead magnet like "My 10 best tips for packing school lunches" or "The 5 most important ways to build your social media following."
Emails, in general, should contain minimal graphics (otherwise they'll hit the spam folder), and only a few links to your most relevant website content or products you recommend. It's also always good to include an ask that the subscriber drag your email into their main inbox, add your email address to their contacts list, and feel free to reply with questions!
You can set up a great autoresponder to answer them too. And, you can also include some more overt marketing for your products towards the end of a drip campaign.
Emails should go out about once every 2–3 days. After a new subscriber has received the full email series, they can be added to your main email list.
There are other types of lead magnets that can be delivered within an email, such as one-off articles. For example, if you are a food blogger, you could offer an exclusive recipe as your lead magnet. Or, if you're a teacher blogger, you could offer a lesson plan as your lead magnet.
Interactives
A poll, survey, or quiz that provides some kind of feedback based on the results are examples of interactive lead magnets. Typically, you would offer this type of interactive on a landing page on your site and then ask for an email address to send the results.
For example, if you're a medical professional, you could provide a Symptom Screening Questionnaire in a quiz format to gauge someones' risk of a specific condition. As in a typical medical questionnaire, the various answers score points, and the total points on the questionnaire correspond with different levels of risk. You can set up an automation to send a different email result for each risk level.
Similarly, you could set up a simple poll on a landing page on your website and then email the current tallies as the results.
This tactic definitely works, because if someone took the time to go through the quiz, they really want to know the results, but be careful to deliver great value at the end. People don't always feel warm and fuzzy about gated content, so by providing really tailored quiz results that are specific to their answers, they'll feel it was well worth it. Another way to put them more at ease is to make sure the copy around the form clearly states what you'll do with their email (e.g. "Enter your email to get your results, and in addition, receive more great content about [X topic to do with their results]."). It's also worth mentioning somewhere that you'll never spam them, and they are fully welcome to unsubscribe at any time they are no longer getting value from your emails. This can be done right on the landing page above or below the form (or within the form itself). It may seem obvious, but this bit of reassurance helps quell people's objections to putting in their email.
Brandi Capozzi
It's always helpful to include some brand-specific content with your initial email and prepare your now new subscriber for more email content. For example, going back to the medical questionnaire example, your result email could say something to the effect of "Now that you know what your depression risk level is, I'll be sending you more information on how your diet, lifestyle, and supplements can reduce your risk!".
Webinars
Webinars—video presentations that stream live—are another excellent tool for list building. In this case, you promote your webinar on your website and social media platforms, ask people to register (by giving you their email) to watch it for free and then email them a link with date and time as well as your promise to send them the replay if they can't make it live. Platforms such as Zoom provide you with the functionality to require registration and stream your presentation, but you can also integrate aspects within your email management service (such as setting up an automation to automatically send out the link to watch live, reminders before your webinar, and the replay afterward).
A webinar can also take the format of an online class, such as a cooking class or workout. The benefit of webinars is that your viewers are a highly engaged audience you can promote your products to within your webinars, such as an online course you've created or a favorite product for which you are an affiliate.
Just don't take this to an extreme and make the whole thing about your product or service. People can tell whether or not it's a sales pitch (or that one's coming at the end), and it could leave a bad taste in their mouths. Focus on delivering real value. If your product ties in, that's great and you can certainly talk about it, but keep the focus on your audience and giving them practical applications they can use right now (even without your product).
David Schmeltzle
Presenting one new webinar per month is a great frequency for list building. It gives you plenty of time to collect registrations, while still being soon enough that people feel compelled to register right away. And, it gives you time to prepare your presentation! These can all be independent or be part of a series.
Members Area
A free members area is content on your website that is behind an email gate, meaning that people need to create an account to access it. In the process of creating their account, you collect their email address and add them to your list!
Members areas can include a collection of ebooks (such as free downloads you've offered in the past, or all the content of a drip campaign designed into an ebook), articles, videos, exclusive coupon codes…ideally all content that is only accessible to members. You can incentivize people to visit your members area regularly (helpful if you want to deliver curated ads or promotions for your own products within your members area) by swapping out, updating, or adding to the content regularly. You can also put your free webinar videos into your members area as a great way to get extra value for your effort!
Previews and Sneak Peeks
If you have a substantial online program or course to sell, a preview or sneak peek of that premium content can make an excellent lead magnet. There are two ways to go about this.
You can either provide full access for a limited time (and then remind people that they can purchase the full product for continued access),
or provide a "taste" of the content, such as the first lesson or chapter (this can also be time-limited if you want).
In this case, you're offering great free content but also entering new subscribers into a funnel specific for your premium product. Ideally, the preview or sneak peek will demonstrate how great the content is, and those people who engage with this lead magnet will have a higher likelihood of becoming a customer.
It's always good practice to combine a preview or sneak peek with something like a drip campaign to build brand loyalty and excitement for your product.
Exclusive Offer
It seems worth noting that an exclusive offer (subscribe to get 50% off my ebook!) can work as a lead magnet, but because an eventual purchase is implied, my advice is to offer this as part of a drip campaign or perk for subscribing and not as the sole lead magnet. Still, there are examples of where exclusive offers are used to great effect as lead magnets.
Consultation
If you are selling a service, a consultation may be a good choice for a lead magnet. In this case, you're looking to build a small list of very likely future clients and collect much more information about them than an email address. Depending on the service you provide, this might take the form of a free 10-minute video call, a group video call, small-group webinar, or even an in-person consultation.
Presenting Your Lead Magnet Offer
Just as you ideally want to offer a variety of lead magnets, you also want to present them in a variety of locations, including (but not limited to):
Pop-ups on your website
CTAs embedded within content on your site
Landing pages
Gated-content pages
Pop-Ups
Pop-ups can be formatted as hooks (corner/side pop-ups), overlays, or anchored to the top or bottom of the screen. They can be triggered upon reading a percentage of a page/post, after a set amount of time after a page/post loads, or exit intent. An image and a brief description of the lead magnet with a simple form (first name and your best email address work well) are all that's really needed. Once someone inputs their email address into the form, they should be presented with a message to go check their inbox for their awesome free gift.
CTAs
Whatever is it you want your visitors to do, make it easy for them with a call-to-action. And make sure it's as easy as a click or two. You can emphasize your call-to-action by placing it somewhere prominent on the page, using a different colored button that stands out, or putting it in a callout box.
Mai Theme, the WordPress theme that powers Mai Solution, has a simple to use callout shortcode to achieve this. Always utilize action-oriented words like "Register Now" or "Start Here" so users know exactly what to do—and make sure the words are accurate as to what will happen next. Additionally, you can use microcopy to guide, inform, or assure the user. The microcopy is that line in the middle between the call (the headline) and the action (the button).
Show Your CTAs in Key Areas to Drive Conversions
With Mai Ads & Extra Content, you can display ads, CTAs, or whatever content you want in key areas on your site by adding your ad code or content to the area of choice. For CTAs this can save you a ton of time because you only need to add the code to a single area (e.g. before or after entry or even after a certain number of paragraphs) and select where you'd like it to show up (posts/pages/Simple URLs).
Calls-to-action can be embedded within pages and/or blog posts on your website, on your landing page, or in your website footer or sidebar to great effect. These can be formatted similarly to pop-ups but are a little less obtrusive to the web browsing experience. Some people find the more polite CTA converts better than a pop-up, and some people find the opposite. You should do some A/B testing to figure out what works best for your audience.
Both pop-ups and CTAs can be presented after segmentation. So, for example, you can present a hook pop-up that engages with a simple question and three possible answers. Depending on the answer, the next pop-up or CTA that will be displayed to that visitor will be different. This could be within the same session or a return visit.
You also need to continue to educate these visitors about your company to keep them engaged and build their status as a member of your tribe. You can…
Welcome them with an onboarding message,
Inquire if they'd be interested in your referral program,
Share company updates, and
Ensure they are always seeing the content they are most interested in.
Make sure these people feel valued. Don't let your communication with them drop off once they have made a purchase. Follow up to make sure they are happy and see if they have any questions. A great way to keep existing customers engaged is to present them with exclusive offers. Maybe you can implement a VIP or rewards program to reinforce brand loyalty and exclusiveness. If you have a podcast, you can create a premium (paid), members-only version. The same can apply to other content. There are a lot of possibilities, and by this point, you should have a lot of information on your audience members to best inform what content they most want.
Landing Pages
A landing page to present your lead magnet is a good idea even if you're also using pop-ups and CTAs. This is because you can share the URL to the landing page on social media to convert that audience to list subscribers.
Gated-Content Pages
You can also put your best content—such as video presentations—behind an email gate. You can link to the video page on social media or within relevant blog posts (e.g., "If you're interested in learning more about this topic, check out my awesome video presentation for tons of great information!"), and then display a form or pop-up before the video that tells the visitor "This awesome content is only available for subscribers! Become one now and get instant access!" and presents them with a form. Once their email is confirmed, they can access the content!
Ideally, you want to present every visitor with a lead magnet of some kind, make it super easy to input their information, and make it super enticing to subscribe to your list. Then, you want to deliver great content so everyone wants to stay subscribed.