Reading Time: ~
2
minutes
Perhaps one of the most disenchanting aspects of running a business, whether it be product sales, blogging, or anything else, is dealing with the pirating of your ideas. I feel more than qualified to speak on this topic as I was the first Pre-made Feminine WordPress Theme designer in what is now a completely saturated market. Let me tell you something, this quote could not be more true.
If you are your authentic self you have no competition.
Say it again.
Out loud.
If you are your authentic self you have no competition.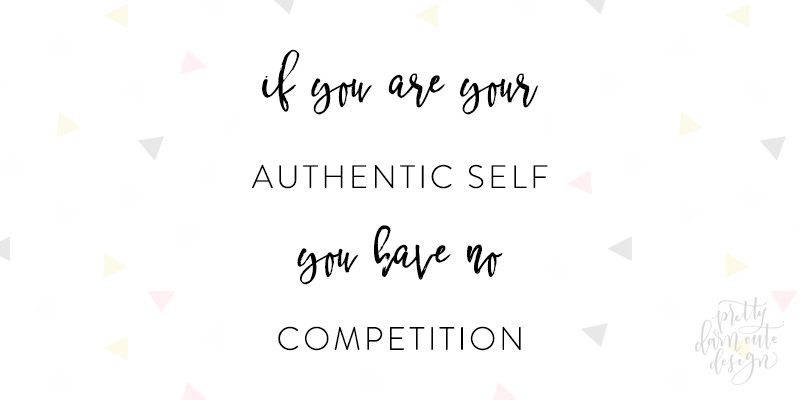 This business has continued to not just grow, but far exceed my expectations.
I am proof that you can succeed and stay true to yourself.
No one can do YOU, like you.
Some may follow in your footsteps, but you'll always be one step ahead.
Original thinkers and idea creators are so important in this world. There have been times I wanted to quit. I just wanted to stop creating. I was seeing my themes duplicated, claimed as someone else's, and then sold as their creative work. After I had spent months brainstorming and developing. Friend, I am here to tell you to keep on keeping on. The reward of sharing your gift with the world is far greater than keeping it inside for fear of intellectual theft.
People are pretty smart, they know authenticity when they see it.
Shoot, I've even had my about page copy duplicated. Imagine that? Someone copy and pastes your story, swaps out names, then shares as their own journey.
How sad for them that they don't feel their story is good enough?
It is.
Everyone has a unique narrative. Being vulnerable is not easy, but it doesn't have to be painstakingly difficult either. Share as much as you are comfortable with and keep doing you.
It all boils down to doing what you love. Forget everything else and stay laser-focused on your craft.
Authenticity acts as a magnet for the right kind of everything in life, especially people.
Goodness gracious, if only there were enough hours in the day to share the sweet emails we receive from you! Just to say "hey", "thank you", or even offer a word of encouragement.
How fantastic is that? You all absolutely encourage me every single day to continue being my authentic self, and I want to return the favor.
I hope this post serves as inspiration to stay true to yourself, and push through the times where you feel discouraged.
xo Lindsey
After reading some of your comments here and on social media, I decided to turn this into a free printable.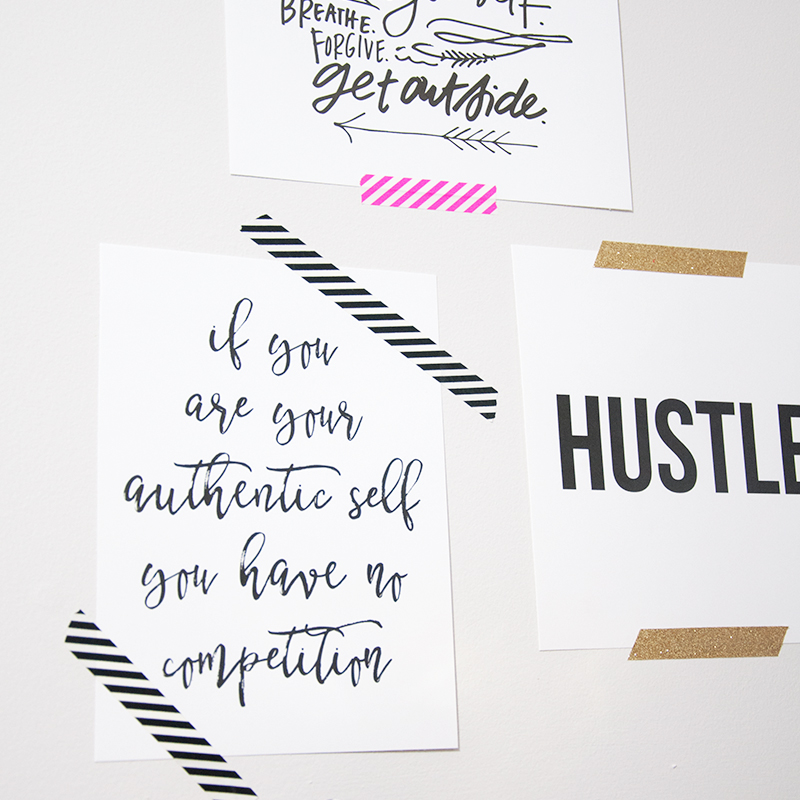 Download Authentic Self Printable
Join the Mai Blogging Community
Join the community to get access to any bonus content we've mentioned in this post, blogging resources, Mai Theme video tutorials, and more! PLUS converse with other bloggers and ask questions. (The Mai Blogging Community is free to anyone who has bought Mai Theme or Mai Solution.)