Mai Theme for WordPress
Super Fast · Performant · Customizable · Easy
Mai Theme was designed to help you get your website running the way you want. Quickly and easily, with tons of power and performance to help you reach your goals.

Mai Theme is based upon the powerful Mai Engine plugin, which provides the core power of the theme. Mai Engine runs as a plugin enabling you to receive the latest updates without breaking your website.
All theme designs included with purchase
All add-on plugins included with purchase
It's the last theme you'll ever need. Seriously
Turbo-charged Site Speed
A synergy of clean code and efficient design created a fast WordPress theme built for performance, delivering turbo-charged load times.
Search & E-Commerce Optimized
We include everything your need to increase your search engine rankings, marketing your products, and make money blogging.
Stellar Support
We have a prompt, friendly, expert support team to help you with any questions you may have. See how to get started with Mai Theme.
Mai Setup Wizard
Theme Installation
the Way It Should Be—Easy.
The Mai Theme Setup Wizard walks you through installing the demo content for your new theme.
We know that the installation of themes can sometimes be a nightmare. Not to mention the challenges of getting your new installation to look like the demo. No worries, we've solved that problem for you with the Mai Theme Setup Wizard.
Have your website looking like the demo in minutes with only a few clicks!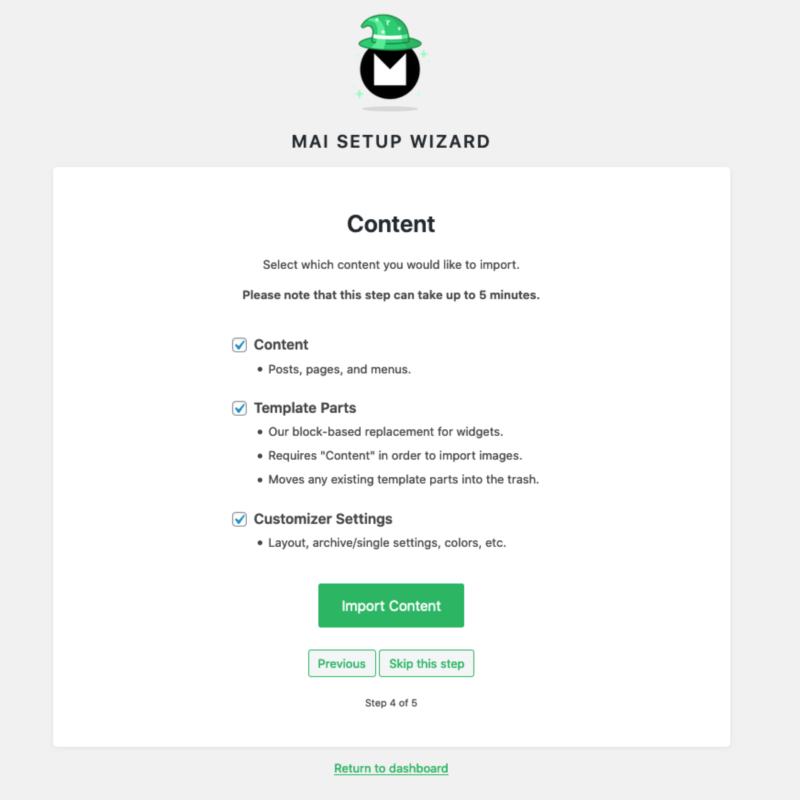 Did We Mention Performance 😉
We focused on speed and performance when building Mai Theme 2.0 and know that fast WordPress themes delivers search results.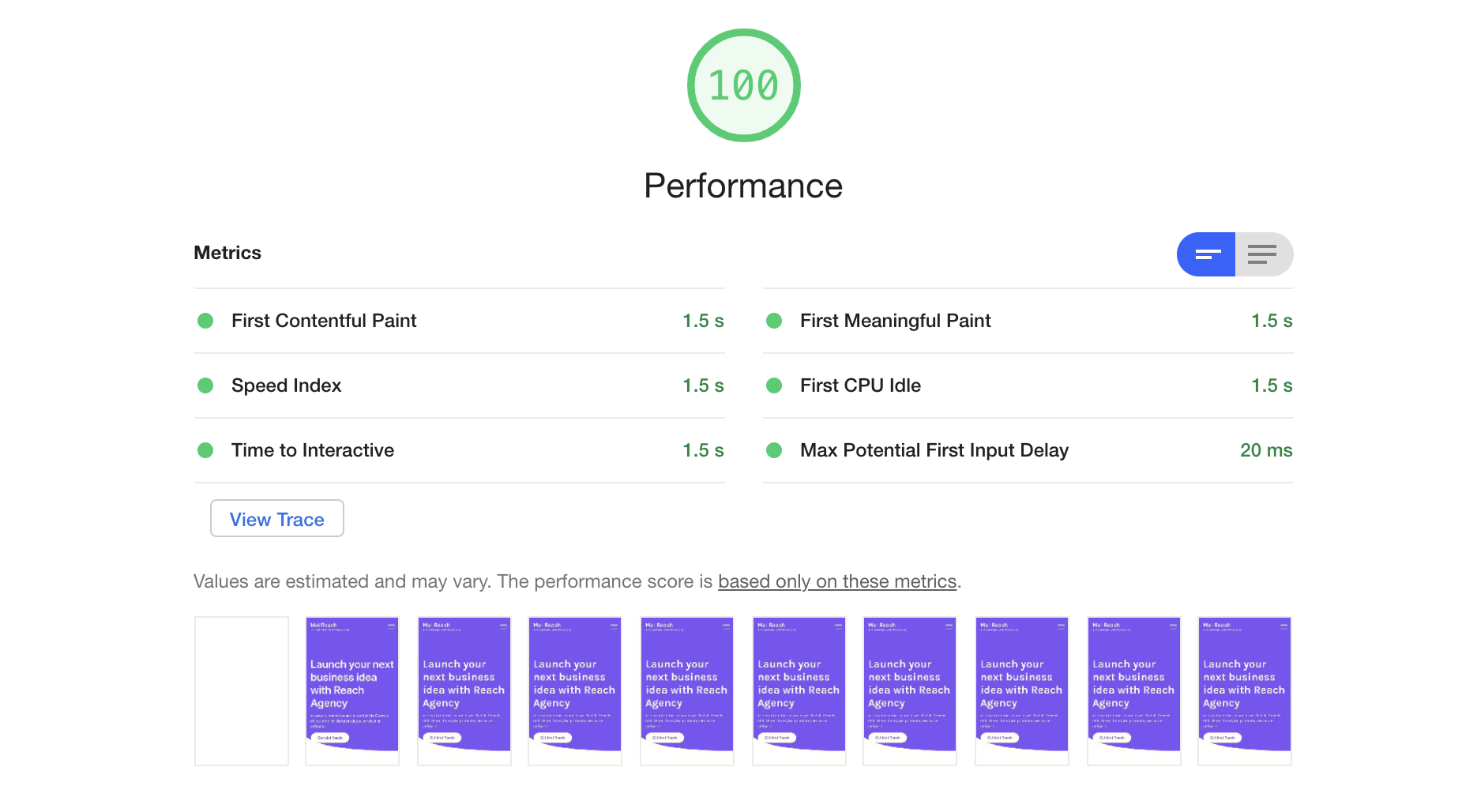 Which Design Is For You?
We know choosing the perfect theme can be difficult. That's why we sorted our themes, demo sites, and customer showcases by collection and industry.
Wonderful Reviews
We pride ourselves with delivering a fantastic theme backed by thoughtful, timely, and relevant support.
Learn More About Mai Theme
Your website is important. It's your business, your style, your passion, your reputation, your time spent planning, working, and maybe a lot of long sleepless nights. It's everything. So you should be able to ask a lot of it. It needs to run on a powerful foundation that will grow and scale with you, so you can keep doing what you love far into the future. Get peace of mind with Mai Theme for WordPress.
Our Showcase Sites
Mai Theme works great right out of the box. However, you can go wild customizing it to craft the perfect website for you. We've been developing and hosting popular, high-performance WordPress blogs and business websites for years—many receiving millions of page views a month—for some of the coolest brands online.
See what's possible in our showcase.
Mai Theme

$99/yr

Mai Solution

From $99, + $8.99/mo
All Themes
All Plugins
3rd Party Plugins
—
Hosting
—
Setup Wizard
Amazing Support
Online Community
Websites
Unlimited
1
Get It Now
Select Options
Classic Themes
Pretty Darn Cute and SEO Themes joined the BizBudding crew in 2020. Together we created Mai Theme 2.0 (block-based themes).