Reading Time: ~
6
minutes
Why I Switched from Planners to Google Calendar
I'm that friend who has to tell you about the cool new whatever I discovered. Everyone has one. We're the ones sending texts like "Ahhh you have to try Google Calendar, I had no idea how easy and convenient it was! Seriously. Do it. Now." We are also pushy and want your life to be easier because we love you so much!
As a true introvert, I look at you who take the time to frequent this here website as friends. Actual friends. I refer to you as "my friend__" when telling my husband about my day. A little odd? Maybe. I know no other way, cannot do surface level, and don't care to change that about myself. I love people. There are worse quirks to have, and I've got lots of those to deal with. ?
Okay, now to the good stuff. I've discovered something I have to "text" you about.
Let me preface this with the fact that I'm a bit of a planner hoarder. I also have multiple paper calendars throughout our home. I've created various daily agenda planners over the years, and the last blog post I wrote included a free weekly printable. Stationery and office supplies have long been an obsession of mine, but I've made the difficult decision to make my new calendar digital with all of my events and tasks and it. feels. awesome.
I know, I know. It's crazy. Especially if you know me, and/or have seen my "paper/craft" closet. Or stack of planners.
How to Use Google Calendar to Make Your Life Easier
Between my husband's work travel schedule, the kid's school and sports team meets, my work schedule, various appointments for the kids and dogs, and family events, I was forgetting or running late to just about everything. Why? Paper doesn't send a reminder email, text, or phone notification. Guess what does? Google Calendar. You can set multiple reminders for upcoming events with event details, schedule meetings, and add people to reminders.
Do you want to know even more reasons I made the switch to Google Calendar from my picture-perfect planners? Keep reading and learn how you can make Google Calendar work for you.
1. Color-Code Events for Each Family Member
Can you do this with paper? Yes. Should this be my number one reason? No. Is it? Kind of… I love bright, happy colors and being able to input my own html color choices puts a big smile on my face. I also added funny emojis to things, because, why not? ?
2. Sync Calendars With Your Significant Other
I cannot tell you how many times I've had to ask my husband travel dates after he's told me several times, because I forgot to write them down, or they've changed. He can now update his Google Calendar and the new event automatically syncs with mine. He also has the ability to see the kid's various activities months in advance so he can ask off work.
3. Get Multiple Reminders for Scheduled Events and Tasks
As mentioned above, you can set multiple event notifications days or hours ahead of time so you're more likely to remember those important appointments.
4. Add Appointments While Out & About
Just finished your dentist appointment, scheduled your 6-month follow-up, and either you didn't lug your planner with you, or it doesn't go another six months out. Add it to your Google Calendar right then and there. No more digging that appointment card out of the bottom of your purse months later, forgetting to add it to your paper planner, or forgetting the appointment altogether.
5. Automatically Add Events From Gmail
I do a lot of meeting scheduling via email, and Google calendar picks up things like "tomorrow at 2" and asks if you would like to add that to your calendar. You can even add a Google hangout video call to that meeting with a guest list and further streamline your scheduling.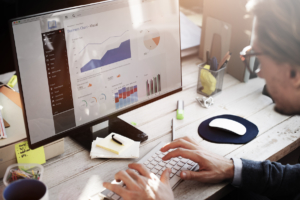 New to website building?
If you're like most people, when you decided to DIY your website, you dove head-first into the technical details. The problem is creating your dream website doesn't start with a template or technology. It starts with proper planning. Get started planning an amazing website with this free webinar!
Website Planning:
Practical Steps for
Planning a Website
If you want to keep going with your website planning, check out our free on-demand webinar
6. Toggle Between Calendars
This is especially helpful when you need to see only work engagements, and essential to focus on your family once the workday is through. You can hide any calendar at any time and have them pop-up again later.
7. Embed Your Calendar
Are you a freelance business owner? You can embed your calendar into your booking page to make conferencing with clients much more convenient. I mean, it doesn't get any more simple than that.
8. Print Your Calendar
If you ever needed a paper copy of your calendar, you can print it.
9. Use the Calendar Layout that Works for You
Look at your calendar events on a daily, weekly, monthly, yearly or schedule view. Whatever is easiest for you. All calendar view options are available to switch between on multiple devices.
10. Use Google Tasks to Create To-Do Lists
Have a million to-do lists scattered across your desk? (*raising my hand*) Use Google Tasks to create a to-do list right there on your calendar page. You can check things off, add new tasks, etc all with your schedule front and center. What a dream for us list-makers!
11. Compatibility
It's Google, y'all. This means it's compatible with almost all electronic devices through the mobile app or Chrome extension. Plus, most businesses you frequent will likely also have a Google calendar. A real-life scenario where this has already come in handy for me is with our kid's school calendar. The district has a public calendar that you can view and either add completely to yours or pick and choose which events to add to your calendar. I'm always on top of events thanks to this amazing feature.
Setting Up & Using Google Calendar for Scheduling
Okay, enough of why I think Google Calendar is awesome. Here's how to get yourself hooked up so you'll always have your calendar handy on your smartphone and can be on-point in what your need to do no matter where you are.
Create a Google account if you don't already have one. If using for your business strictly, you can create a Google My Business account.
Add calendars for work, family, pets, etc. This allows you to toggle one or the other off and on. When logged into your email, click the grid of dots in the upper-right of the screen for all Google apps. Select Calendar to view and edit your calendars.
Color code each calendar and event. Use colors that visually trigger the subject best for you. For instance, my work calendar is pink and my kids are bright happy yellow. When working with a team, it can also be helpful to view specific people's calendars along with yours (especially for scheduling calls, so you can make sure everyone attending is available).
Download the Google Calendar App on your phone. It doesn't matter if you have an iPhone or an Android (the colors and emojis sync, so fun!) Also, super-efficient for adding dates when out and about. Oh, and it adds fun little backgrounds automatically based on your content, check out the soccer and hair appointment backgrounds in the screenshot I took of my phone below.
Set your working hours so people do not schedule meetings outside of those hours. Do this under Setting (gear icon) > Working Hours. You can also adjust the default meeting duration under Event Settings.
Set your default view. I like to see the big picture—monthly—then toggle to other displays when needed. You'll find this and other various options under your settings menu. Click on the gear icon in your top right corner.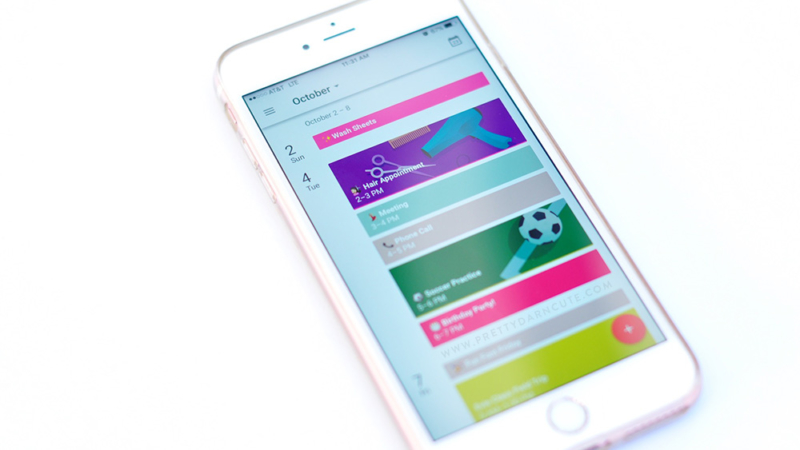 If your paper planner works as your personal calendar, that's awesome. This is a solution for those of us who need that digital hub that automatically syncs and sends reminders. Please note I'll likely continue to purchase those pretty planners to sit on my desk because I truly love them that much, but this has proven most efficient and I'm thrilled beyond words to have taken the time to see how Google Calendar can work for me.
xo Lindsey
Like the colors I used for my Google Calendar?
You should definitely check out Mai Sparkle. It's a feminine theme for creatives, fashion sites, and more! If that's not your style (I won't be hurt), your embedded Google Calendar would look phenomenal within any of our new themes. And the really cool thing? When you purchase Mai Theme you get ALL website templates and starter sites, plus 5 essential Mai blocks, support, and bonus resources.