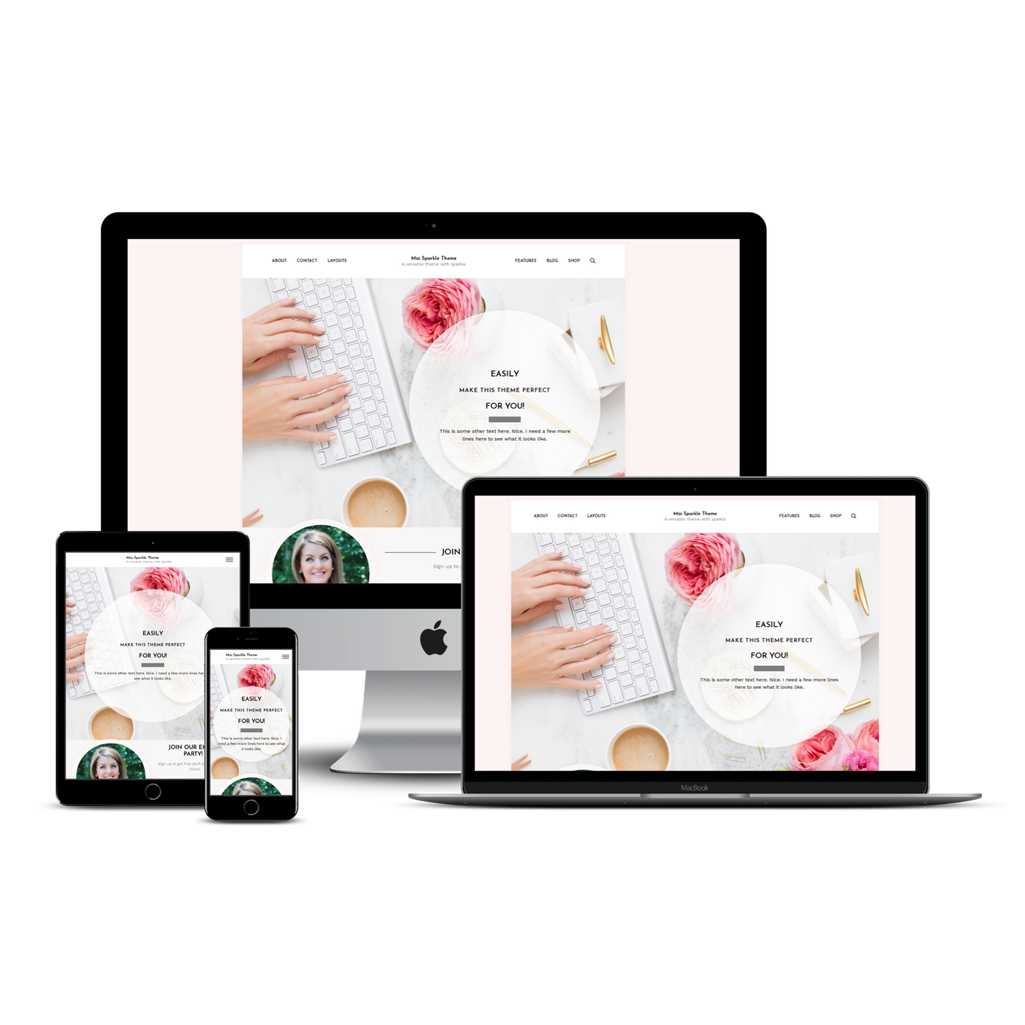 Feminine WordPress Themes
Pretty Darn Cute joined the BizBudding team more than one year ago. If you have been redirected from prettydarncute.com to this page, that is why you are here.
Welcome! We are here to make things simple and ensure you have everything you need to launch your site.
Pretty Darn Cute Designs are built upon the classic WordPress editor, with support for these themes being retired at the end of this year (2021).
Get Support for Pretty Darn Cute Themes
Need support for a classic theme or Mai Theme 2.0? We've put together a ton of support docs so you are never left stuck.
Or, chat with us by using the blue chat icon in the lower right corner of the site.
Access Previous Purchases from Pretty Darn Cute
Need to access your downloads from prior purchases on prettydarncute.com?
No worries! Click the link below.
Mai Theme 2.0
Browse our collection of WordPress themes running on Mai Theme 2.0, including Pretty Darn Cute themes that have been rebuilt and relaunched on v2. They're completely block-based, include custom Mai Blocks, and have undertaken many changes to make them super user-friendly and future-proof.