Welcome, Sugarmakers!
We love making maple syrup too. And know how much time it takes to manage your woods and your sugarhouse.
The last thing you want to be doing is managing web technology. That's where Mai Solution for Sugarmakers comes in.
We can set you up with a turnkey website designed to help you promote your business and your maple syrup products.
Mai Solution includes all the tools you need.
List your products for sale (includes eCommerce)
Showcase pictures of your farm
Easily update your about page to rank in Google Local Search
Update posts to share your events.
Websites for Maple Syrup Producers
We built the Sugarmakers site and would love to help you launch a website that drives maple syrup sales and local awareness for your farm.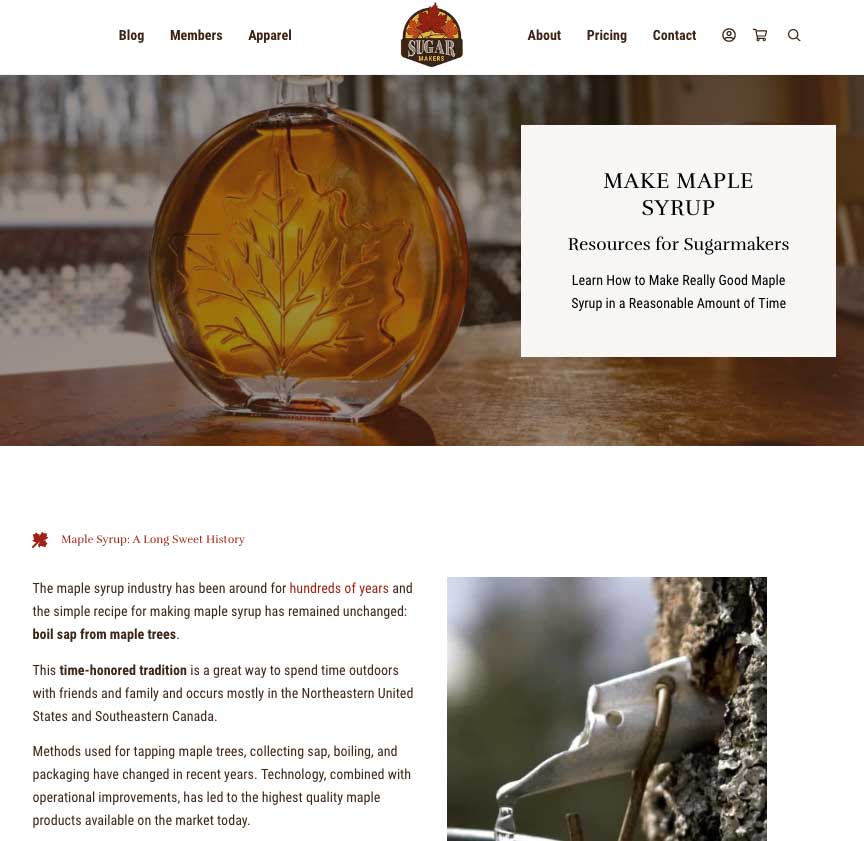 Our Favorite Posts
Want to learn more about marketing and growing your online business? These are a few of our favorite posts that could help you gain awareness online—check them out.