Reading Time: ~
2
minutes
Nearly every potential customer uses the web to search for things they want, from restaurants to doctors to plumbing products, and everything in between. You MUST have an online presence to reach potential buyers, including a website and a variety of social media accounts, such as Facebook, Twitter, LinkedIn, and Instagram—whatever will help you find your customers and engage with them. In today's competitive business landscape, simply having a website won't cut it.
5 of the Biggest Website Mistakes
1. Not optimizing your website pages for searching.
In terms of the online world, website optimization refers to SEO (Search Engine Optimization), which is the process of making your website as functional as possible to get the most traffic on search engines such as Google, Bing, or Yahoo. When your website is optimized, you'll show up higher in search engine results, and more people will click on your site. Focus on the correct keywords to get your SEO up to speed. Yoast has an excellent plugin that makes your SEO upkeep a breeze.
2. Not having a blog.
A blog is a great way to communicate with potential buyers and those browsing your website. Blog consistently and offer value-added content with each post. Your blog should reflect your business values/mission/vision and be personable and conversational. It should offer original content that is informational or educational, as well as offer value to your potential customer. Having a blog allows you to:
create fresh content that your audience cares about (which helps SEO);
establish yourself as a thought leader in your industry;
drive more traffic to your website; and
converse and engage with your audience and customers.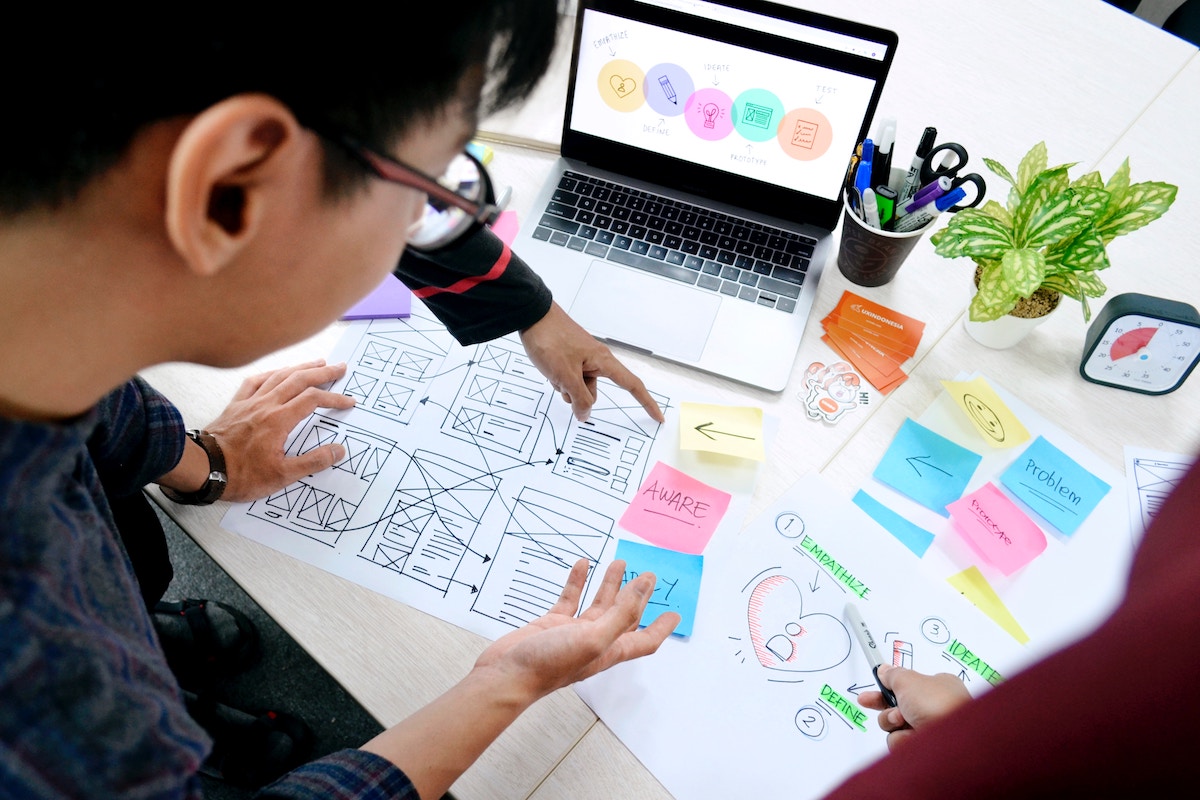 Online Course for Bloggers
Discover How Your Blog Can Get More Traffic, Leads, and Sales from Google. This SEO course for WordPress will help you craft optimized content that Google values, to rank you higher, and convert more traffic into sales
3. Not using visuals to enhance the user experience.
While words are important, they are not the only content you should have on your site. Of course, you want to tell people as much as you can about how you can help them solve their problems. But break up your content with photos and, most especially, videos. You'll draw visitors in with the type of content they feel most comfortable with.
4. Not answering the important questions about your company.
You have a website to help answer your potential customers' questions: who, what, and why (and when and where, if needed). You can't just throw up information on your pages and hope your customers will get it. Know your target audience and write for them.
5. Not being mobile-friendly.
It's rare for people to be sitting at a desktop, or even a laptop computer to find the information they need these days. Studies show that a vast majority of websites are viewed either from smartphones or tablets, two devices people take with them when they are on the go, which is nearly always. If they can't comfortably view your website on a smaller device, they will click onto another site where they can. This means you've lost business. Test your website's mobile-friendliness through Google to be sure you've got all your bases covered. If any issues are detected, work with your webmaster to get it where it needs to be, as quickly as possible.
Recap: What You Should Do for a Remarkable Website
If you're making any of these website mistakes, fear not! They can easily be corrected by doing the inverse of each:
Optimize for SEO
Blog regularly with great content
Use visuals that enhance the UX
Answer the important questions
Creatively highlight recommended products
Make sure your site is responsive (i.e. mobile-friendly!)
Download the How to Start Blogging Guide
Explore this FREE GUIDE to take a deep dive into how to start blogging to make money. Get a PDF version of this guide right to your email, plus weekly tips from our blogging experts at BizBudding.