Reading Time: ~
7
minutes
WordPress Themes have a profound impact on your SEO, but many website publishers trust that all WordPress Theme vendors have made their themes SEO-friendly.
Search Engine Optimization (SEO) is affected by so many factors, from content quality to SEO keyword research, to backlinks to readability, it is difficult to know what changes have had the most impact for and against your rankings.
The slightest update to your website can change the way algorithms read it and the subsequent rank they give it. As much as having a more visually alluring theme sounds appealing, business owners need to be aware of how their choice of WordPress themes can impact SEO and rankings for the worse, or for the better.
WordPress and Why Themes Are Important For SEO
We say WordPress themes can change your SEO and rankings, but what is WordPress and why are themes so important?
WordPress is a free and open-source website creation and management tool.
There are two versions, a fully hosted version called WordPress.com, and there is the "content management system" software at WordPress.org that you either download yourself or set up through your web hosting company.
We are discussing the latter mostly here, because we are speaking to website publishers and small businesses, but the same advice applies in both situations.
This software is used to create a website, consisting of web pages and articles (blog posts). It is the easiest and most well-known website content management system (CMS) in the world today, running almost half of the web.
WordPress is diverse and offers a wide variety of features for your business, allowing you to use it for a blog, e-commerce website, music streaming site, portfolio, social networks, or news platform.
The visual aspect of WordPress is handled by themes. These are website templates that you can purchase or download, then install on your website to change how everything looks and is laid out.
Due to the massive success and growth of WordPress as a platform and as a community, a huge selection of themes exists. Unfortunately, not all vendors can be trusted either with your money or your website, either due to negligence or ill intent.
How Themes Impact SEO (Search Engine Optimization) and Rankings
Search engine optimization is how we influence the way search engines rank and rate websites and our content.
Rankings refer to where your pages are placed on the search results pages (SERPs) when someone searches for a phrase or keyword. Every website publisher will create a list of keywords that they most want to rank for and will track and report how well they rank for keywords.
If you sell "red widgets" then a page about your red widgets needs to appear high up in the results if you are going to get people clicking through to purchase.
SEO specialists and writers have to create quality content that readers will get value from and that also gets recognized by search engine algorithms to get the ranking they need.
This will boost the number of users who visit their page and interact with their brand. If done effectively, they can gain loyal subscribers and generate a bigger following thanks to their mastery of search engine optimization.
One thing you must know is that the terms and regulations of SEO are ever-changing, so professionals are always on their toes and never complacent (some see this as a downside to SEO, while others see it as an upside.)
For the longest time, keywords were the main concern of SEO and determined the kind of content writers would produce to get more readers and customers. But today other factors affect SEO rankings, such as content length, backlinks, catchy titles, visuals, and organic integration of keywords, among countless others.
With user experience making its way to the forefront of business priorities, search engines turned their attention to the templates and themes used to construct websites.
First, as more users went mobile, some themes were not made to adapt well to this change. Google took a strict stand that all websites need to provide a great experience, regardless of the device they are using to read your content.
Below are more characteristics of your chosen WordPress theme that can affect your SEO rankings too.
Theme Readability
Due to readers perhaps viewing via a smaller screen, text, and high resolution ("retina") visuals that work well for desktops can look disarrayed and messy on mobile, negatively impacting readability and loading speed.
Users will be turned off and leave the site, opting for an alternative that will provide a better user experience, and Google keeps track of how often this happens via clicks on their search results.
Choose SEO-optimized WordPress themes that are also designed with "responsive design" in mind, that is they respond to the device or browser your visitor is using and optimize the page layouts accordingly. 
Another factor for readability that is often overlooked even by some popular multipurpose WordPress theme developers is making sure that their products are translation ready. The world has many more writers and readers than just English, so having the ability to translate copy into different languages and representations (eg. right to left, or RTL format) is a major plus for reaching a global audience.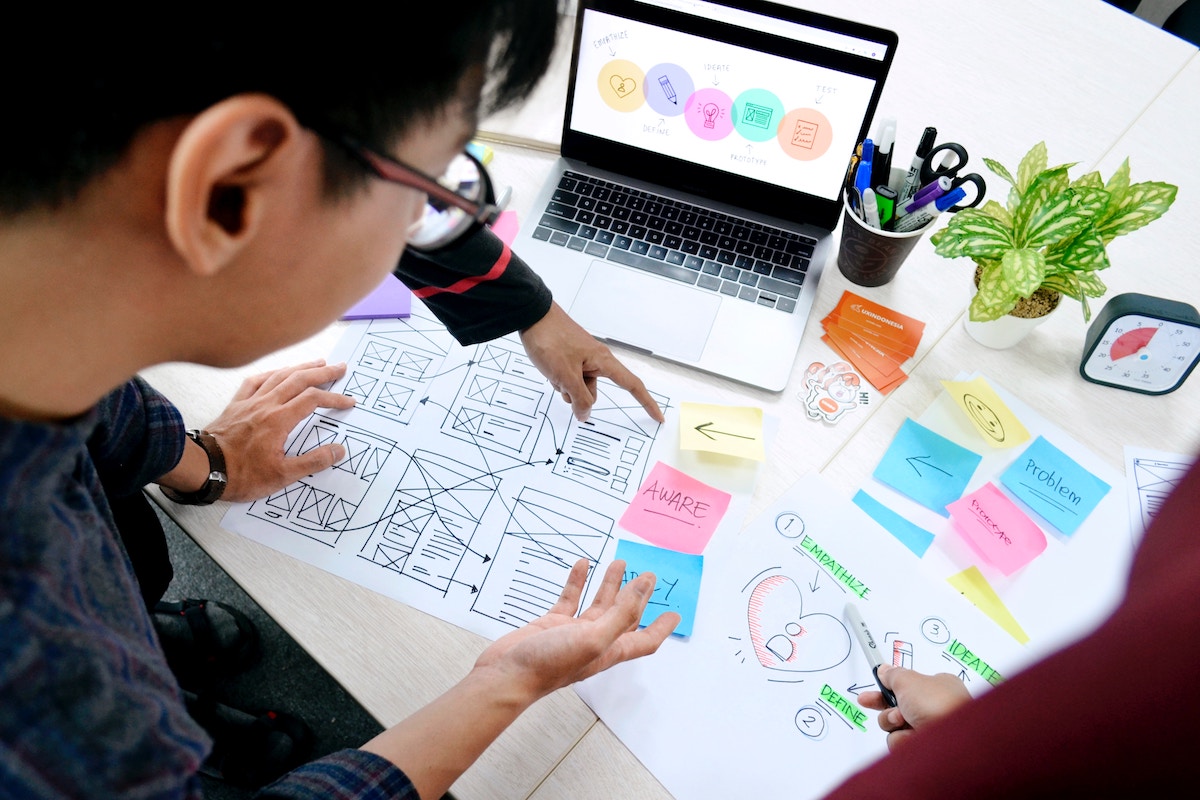 Online Course for Bloggers
Discover How Your Blog Can Get More Traffic, Leads, and Sales from Google. This SEO course for WordPress will help you craft optimized content that Google values, to rank you higher, and convert more traffic into sales
Themes and Page Loading Speed
Page speed is not just about your web server performance. Some themes, while looking pretty, are slower to load than others. If Google needs to decide between two equal pages and one fully loads and displays faster, they are going to select the one with the best loading times.
It's crucial for user experience to have a website with a good loading time because studies show that a 100ms delay translates to a 1% revenue loss.
While fancy special effects like animations and the "parallax" style homepages that were popular with startups do get a wow factor, they really only serve to win digital marketing agency awards and bog your page loads down or even stop Google from selecting your most wanted content snippets in search results. 
To keep this from happening, your web pages have to be fully optimized from top to bottom, with clean code even down to your styling (CSS), typography, and how changes made in the customizer are represented to the browser. This means your performance is greatly impacted by your choice of WordPress theme.
Theme Impact On Search Engine Crawling and Indexing
Your choice of WordPress theme can add confusion for search engines when they come to look at your web pages.
While search engines have come a long way from the early days, they still prefer when your website is built to be clean, efficient, and error-free.
If search engines find your website difficult to understand, the content you post might be delayed in appearing in search, or might not show up in search results at all. Of course, this will have a severe impact on your SEO rankings and therefore how many visitors you get.
To prevent catastrophic crawling issues from happening, consult professional developers and SEO specialists when changing themes if you can't find a WordPress theme vendor with a proven track record in this area.
Does Your Theme Play Well With WordPress Plugins?
One of the great side effects of such a huge user base is that there are a lot of popular WordPress plugins that provide additional functionality and customization. 
While WordPress started out as a simple, but customizable content management system mainly chosen for blogging, the ecosystem has grown to make the software truly multipurpose, from WooCommerce for e-commerce stores to drag-and-drop page builder style landing pages, and some of the best SEO tools out there to help you optimize for search engines. 
This compatibility needs to be taken into account when selecting a theme that offers a lot of customization options because not all WordPress themes, even popular premium themes, play well with plugins. 
When it comes to SEO plugins in particular, you do not want your SEO-friendly WordPress theme to fight with your SEO plugin over which gets to control under-the-hood things in your page templates like your technical output. For example, a highly popular WordPress SEO plugin is Yoast, which can handle specific data formatting, or "schema" markup, and what goes into your web page "headers" for you. 
Another set of theme options that are important to bloggers and found in popular WordPress themes, such as child themes based on the Genesis Framework, is how your WordPress website is represented in social media (for example, using your featured image as a thumbnail in social shares). While social media is not SEO per se, being well-represented in social media does help you attract more visitors and links to your content. 
Site Architecture and Link Changes
Many WordPress themes come in the form of bundles of files that are installed automatically. This can be an advantage for users because it requires less effort on their part.
However, if not designed correctly, the hands-off, one-click installation process might hurt your SEO rankings because the theme might change how your site is structured or the pattern of your permalinks.
What are permalinks? When you go to your "About Us" page, if you are lucky, it will probably be at a URL such as oursite.com/about/, that is a completely clear and understandable link structure. On the other hand, if your page is instead found at something like oursite.somecompany.xyz/pages/page?page_id=1829831, you are probably not very well optimized.
Links are hugely influential on your search rankings, and search engines are not big fans of the "Error page not found", so you need to ensure they are never broken or changed for the worse.
Keep this in mind when changing themes, and make sure that the links from your old theme are retained with your new theme to avoid complications that will hurt your business.
Breaking Changes on Updates
Is your WordPress theme kept up to date to prevent security issues and keep pace with updates from the core WordPress developers?
When the WordPress editor changed to use a visual composer, many sites found their content broken in places that used the older approach of using "shortcodes" code snippets for displaying features in articles and sidebars. It shows there is more to the cost of your new theme than is represented in the pricing!
Ideally, any WordPress theme you choose today will be fully compatible with the newer "Gutenberg" visual editor, or at least will offer conversion tutorials for you or your freelancer to follow. 
Choose the Best WordPress Themes For SEO
If you are looking to improve your search engine rankings and want a WordPress theme that is built with SEO in mind, check out our collection of 17+ search engine optimized and high-performing website templates in our Mai Theme bundles.
Mai Theme is developed by website publishers for website publishers. We know how important getting that search traffic is, as well as having a fast, secure, and future-proof WordPress website that will keep up with you as you grow!