Hosting for Pros—and Aspiring Bloggers
Successful website owners know how important fast and scalable web hosting is, and because they are making money from their website, they can justify the expense of paying for great website hosting.
It's harder to justify the costs associated with great website hosting when you are just getting started. Cheap shared-hosting services have become the new normal for beginner bloggers and small businesses. We struggled to understand why, then realized that many of the free guides instructing beginner bloggers on how to start a blog are making tons of money with affiliate links to shared-hosting companies. And when those hosting providers tout features like one-click WordPress installation, a free SSL certificate, and a free domain name, it can be hard for a new blogger to say no.
Aspiring bloggers are getting the wrong advice right from the start. We highly recommend reading the first section of our free guide on how to start blogging. We're huge advocates of understanding your business purpose, goals, and content strategy before buying hosting. Take the time to write out a plan and your first blog post. Then buy your domain name and select hosting and WordPress themes. Trust us and our experience developing hundreds of blogs—it's much easier to design a blog when you have content and blog categories to work with.
Slow Websites Affect Everyone
Everyone online has experienced slow loading web pages. As a user, it's super frustrating to have to wait for a page to load, and when we are on a mobile phone, our patience grows shorter. As a developer, it's hard to tell if slow sites are caused by plugins or the web hosting company. As a blogger, it's confusing to know if your developer or host is giving you honest, clear advice as to the cause of your slow website. Oftentimes, there's too much finger-pointing between developers and hosts.
If you are unsure if page speed matters, the two Google Analytics screenshots below should change your opinion. Clearly, page load time affects SEO and organic traffic and increases the likeliness of conversions. Site speed matters.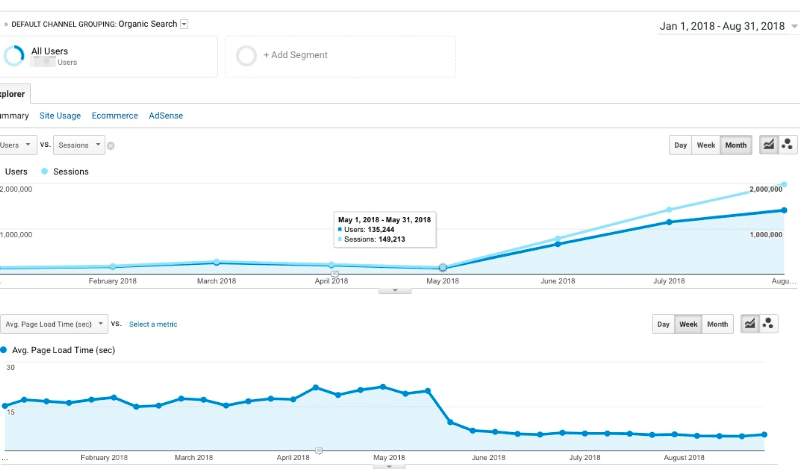 Web hosting is often overlooked—yet it is one of the most important factors in protecting your investment in your domain name and your website. We hear from so many beginner bloggers that they have a hard time determining if a hosting recommendation is valid—because many of the hosting reviews and recommendations are driven by affiliate revenue.
Hosting, Themes, and Plugins Affect Page Speed
You heard that right: hosting, your theme, and plugins are like a three-legged stool. If one leg is a bit weaker or gets a bit wobbly, you're in trouble and are going to fall down. That same concept applies to your website's performance and uptime.
Both of the websites below are running on the same infrastructure. One website's plugins are horrible and take significantly longer to execute. Which site do you think will perform better, increase conversions, and gain SEO keywords—the one whose code runs in 118ms or the run whose code runs in 1041ms?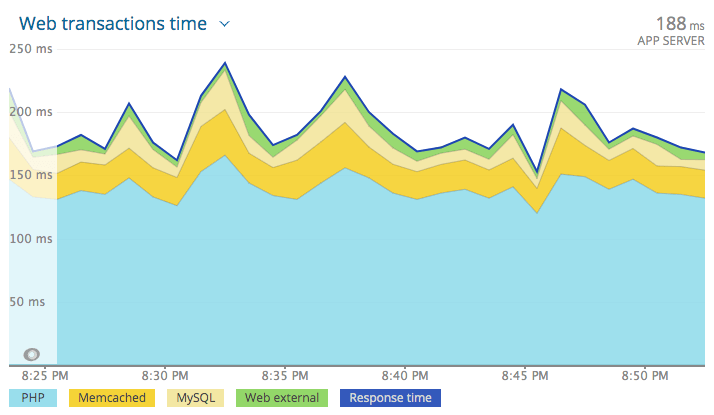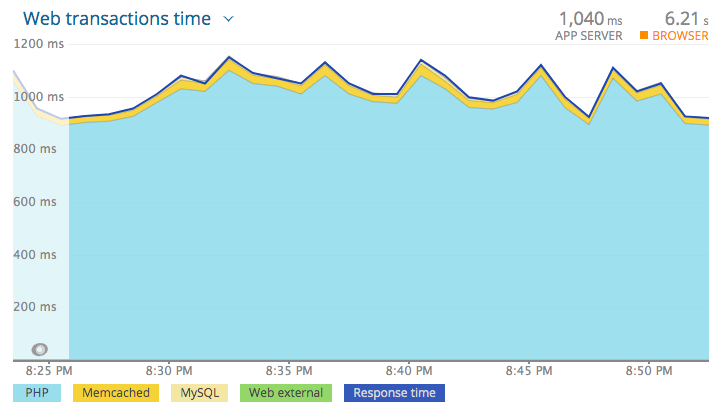 Traffic Volume Affects Page Speed
We all hope for that viral pin or the affiliate that shares our blog post. We dream for a few thousand visitors at one time. Is your blog ready for that?
Let's refer back to that three-legged stool. What happens when you pile a bunch of people on the stool at one time? Yeah, you guessed it—crash. Unless you are prepared, the same thing happens when you pile a bunch of traffic at one time onto your site.
Mai Hosting enables you to be prepared. Our private cloud-based infrastructure can handle huge bursts of traffic.
Yes! Breaking 50,000 active users measured by Google Analytics.
We are super jazzed that some of our clients experience tens of thousands to 100 million pageviews a month.
We Have You ALL Covered—From Beginner to Pro
We build Mai Hosting to support our white-glove concierge customers and our Mai Solution customers. You all run on the same Fortune 100 enterprise-grade data center infrastructure. And we allow everyone to burst. We won't throttle your account just because you had a pin go viral. So go ahead, build the best website you can.
Well, Almost ALL of You ?
Mai Hosting is a private club—but it's open for everyone to apply. The key to acceptance is building your website on Mai Theme and the Genesis Framework.
All joking aside, we've created a few hundred custom Mai Theme websites for our customers. We provide 100% managed, hassle-free WordPress hosting for those sites, including updating plugins, monitoring performance, security, and caching.
And our customer support team is here for you every step of the way. (For real. If you reach out to our support chat, you'll get Mai Theme's lead developer, Mike, 99% of the time. Of course, our whole team is awesome, and our response time is almost always within a couple of minutes.)
We offer three levels of high-performance Mai Hosting for sites. Our WordPress hosting plans begin at 50,000 page views per month.
Just getting started with a blog?
You can leverage the same infrastructure as the pros and benefit from a managed WordPress website and hosting solution using Mai Solution. Mai Solution includes the best plugins that we've vetted and trust. It's optimized for great technical SEO straight out of the box. Choose from our suite of sleek, niche-ready themes.
Mai Solution offers 5 levels of onboarding so whether you are a DIYer, want to include a logo redesign or brand refresh, or currently have a robust WordPress site and need many pages converted to our platform, we can support you.
Learn more about all the features and benefits of Mai Solution.