Project Overview
A Small Business Website for Recipes
Recipe Hippie is a free-spirited approach towards Mediterranean recipes and lifestyle. Their goal here is to inspire you to enjoy Mediterranean-style recipes, and to help give you the skills and education to be able to cook a variety of healthy meals with the ingredients that you have on hand.
Check out this custom-designed small business site.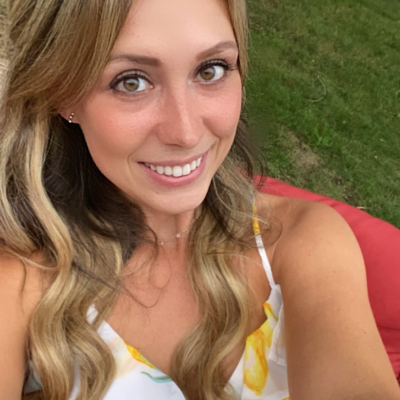 This has been such an amazing experience! I knew I needed help, but I just didn't know where it was going to come from. You guys have made my website look so professional, I can't wait for people to see it! My new site looks AMAZING! The help I have received from everyone has been so great. I am so happy to have you guys on my team. I am so dedicated to making this blog a success, and I think with BizBudding's help, that will actually be possible!
Desktop Layout
Mobile Layout
Get the Look
Here's the Theme that Helped Build Recipe Hippie's Website
Mai Delight is perfect for recipe, travel, home design, DIY bloggers, and more. It's a simple, powerful, and customizable lifestyle theme. If you are looking for a template for your new/improved lifestyle website, then you're in the right place.
Related Small Business Website Examples
We're proud of the amazing websites and blogs designers, developers, freelancers, agencies, and our DIY customers have created using our WordPress website templates.
Have an Idea You Want to Discuss?
We would love to hear about your website project
Finding the right partner for your blog or business website isn't easy. BizBudding takes pride in developing great WordPress solutions for bloggers, businesses, and publishers. We are the team that understands how to build and host blazing fast, secure websites.
We work with everyone from bloggers, to businesses, to publishers, helping them get the most out of their blogs and websites. Drop your name and email to schedule a free call with David.
Please fill out the contact form to get started.
Create Your Small Business Website Today!
Mai Theme
Mai Theme provides a powerful, flexible, customizable foundation based upon WordPress and Gutenberg that delivers the features and options you need—even those you don't know you need yet!
Mai Solution
Mai Solution is our answer to lightning fast, performant, optimized managed WordPress hosting that doesn't break the bank. Get hassle-free hosting, pre-vetted plugins, and the Mai Design Pack!
Mai Services
If you have a big vision and little time, many ideas and few technical skills, or you just want a professional to do it for you, our services tackle everything from a single feature to a full site build.