Discover How Your Blog Can Get More Traffic, Leads, and Sales from Google
This SEO course for WordPress will help you craft optimized content that Google values, to rank you higher, and convert more traffic into sales
"After our SEO audit, we changed our articles to be more robust and keyword-optimized. BizBudding identified weak points and provided strategic advice on how to enhance the content and optimize for specific keyword phrases. Chris gave us clear advice on improving our content and his insights into branding and positioning have also been invaluable."

Shelly Gardner, COO, Wellness Mama, September 2023
Do you want to make money from your WordPress website, but find it impossible to expand your reach?

Imagine increasing your traffic, leads, and sales by even just 10%. What would that mean for your business?

Frustrated trying to get Google's attention but confused by the conflicting advice in tutorials and YouTube?

Are you building beautiful and functional websites, but clients are disappointed by their poor sales results?

Know you need to implement SEO but need simple, straightforward steps to follow?
Finally, Get the Traffic You Need and Your Content Deserves With the Blog SEO Tactics Course and Online Community
I will guide you in boosting your search engine visibility over the next 30 days. Not only that, I will also show how you are likely leaking and losing traffic that you already gained and that you deserve to keep.
You will not be tied down to a bunch of expensive software-as-service tool contracts that you will never use.
Thanks to the email and community updates you will always be up to date with the latest changes and shifts in the search field, plus you won't have to learn everything that a technical nerd obsesses over to be successful (if you don't want to).
And the best part? You only need to commit an hour or less per day to see significant results. If you do go through the course, and for whatever reason it does not work out for you, then you can have your money back.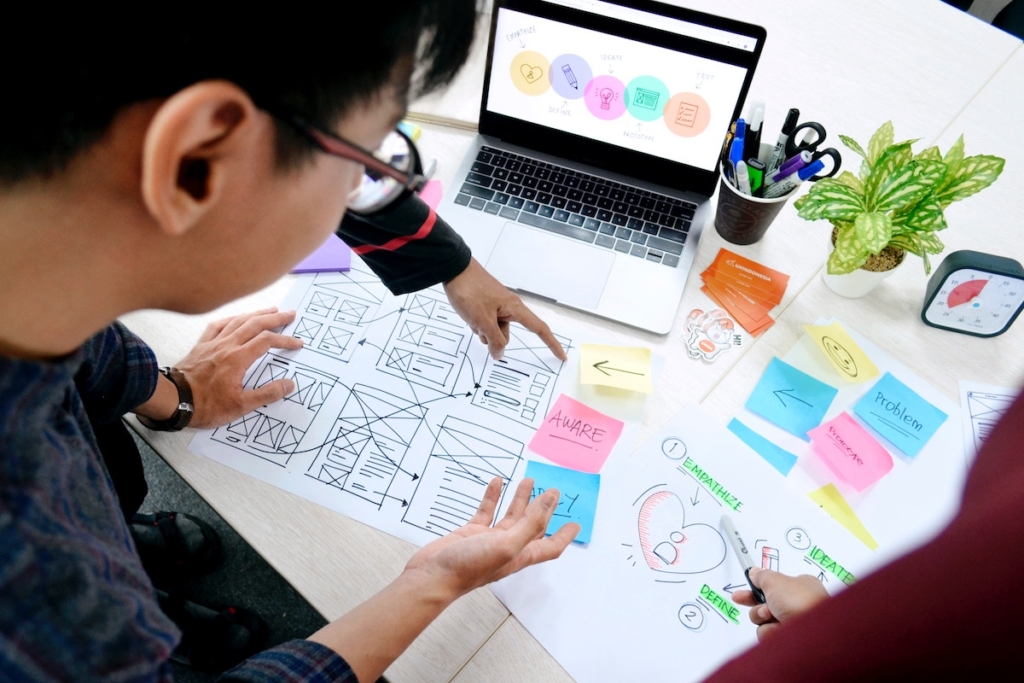 Why Choose Blog SEO Tactics?
Simple, Step-by-Step System
Unlike the SEO advice you might be used to, it is aimed at non-SEOs who are building content-rich WordPress websites. No need to drown in complex jargon or convoluted strategies. Our checklist approach makes SEO clear, manageable, and effective.
In-Depth Video Lessons
Benefit from straightforward to-the-point instructional videos that demystify each SEO component, from keywords to structure and backlinks, without wasting your time.
Live Q&A "Office Hours"
Ask us anything during these monthly drop-in video hangouts. Get our commentary on the latest SEO news, live website critiques, and the opportunity to ask us your burning questions.
Community Support
Join a dedicated forum for additional insights and helpful answers to your unique questions, all provided by our SEO professionals and your workshop peers.
---
What You Are Going to Get?
Module 1
Introduction and Quick Start
Discover how WordPress SEO is different from the typical advice out there, and why it is crucial for the success of your blogging or website publishing career.

Quick wins – What you can do today to turn your SEO fortunes around.

Your hidden diamonds in the rough – Find your traffic leaks and plug them right away, so your future efforts are around gains not running just to stand still!
Module 2
Research
Identify and strategically discover and deploy the right keywords for your situation.

Match your content with search intent to beat the competition to the top rankings.

Crafting content clusters for topical authority, for humans and algorithms.

Analytics and insights – Drill down your own data for inspiration and next steps.
Module 3
Content for SEO and SEO for Content
Don't just optimize for SEO; craft top-quality, high-converting content. Master content marketing that ranks and sells!

Learn how to format content for the best user experience and complete consumption. Please search engines and people so much they hang around and come back often.

Understand content decay—why it is not just destroying your current traffic growth but also sending bad signals to Google, and how to turn it around.

Pre-flight checklists so you are 100% confident to hit publish, knowing you have done everything possible to rank where you deserve to.
Module 4
Authority and SEO
Acquire powerful backlinks that improve your site's credibility, without breaking search engine quality guidelines.

Understand the role of social signals in SEO and what you need to do to cultivate them.

How amplifying your authority transforms your Google Authority— Expertise, Experience, Authority, and Trust.

Become the go-to resource for your most-wanted customers, regardless of search engines.
Module 5
Technical SEO
Cut your wait times. Enhance site speed and mobile-friendliness.

Architect your site for maximum growth and amazing user experience.

Structured data and schema – Help Google help you by speaking their language.

Indexing and crawl budgets – Why your key content might be hiding from search engines.

The BizBudding team is committed to the success of our customers and clients.
You can rely on us because our experience is based on year after year of consistently delivering results for our clients, but also working on our own website properties. We know what it takes to gain and keep search rankings that deliver profits.
Meet Chris Garrett, Your Guide
"I trust Chris Garrett because not only has he been at this for years while staying current with the big and rapid shifts in our digital landscape, but he's operated on the business level as well as the technical level. It's a rare but vital matching of skills that Garrett delivers and this makes him one of the most go-to guys to many of the people you admire online.
– Chris Brogan, Chief of Staff, Appfire.com, September 2023
Our head of content and SEO, Chris Garrett, is an SEO professional with a track record of well over 20 years of assisting businesses in growing their organic search visibility.
He co-authored the ProBlogger book with Darren Rowse and was Chief Digital Officer for Copyblogger/Rainmaker Digital, so he also knows professional blogging and how to grow successful web publishing businesses with content marketing.
Limited Time Offer
Enrollment Options
As this course is brand new and content is still being developed, sign up now and you will get an amazing discount. This is in return for your feedback and suggestions to ensure it covers everything you need to be successful with SEO.
Standard Enrollment
Become a member to access the community, Blog SEO workshop content, SEO news, and future updates.
All workshop modules and videos

Downloadable checklists and worksheets

Monthly "Office Hours" Q&A video calls

BONUS: Guest Posting 2023 Mini-Course
Get your name out there, build your brand, and get better known. Guest posting is an excellent way to build powerful links and your authority with Google.

BONUS: Done-For-You Technical SEO Audit
(You will be notified with a questionnaire, audits are made available on a first-come, first-served basis.)
Premium Enrollment
Get a full Website Review and Content Audit, two private Zoom calls plus access to the community, Blog SEO workshop content, SEO news, and future updates.
Everything in Standard Enrollment

Private consultation call with Chris Garrett and Lindsey Riel – We will analyze your website for SEO, design, content, and monetization, and tell you what to do to improve, in both a report and a private Zoom call.

Website and SEO audit document and action plan – A full written audit of your site, including your next steps and actions to improve.

Follow-up accountability call – In 60 days we will arrange another call to follow up and see how things are going.
The displayed discounted pricing is a time-limited offer and will expire after customers have had a chance to take advantage of their early-bird loyalty discount.
---
Technical SEO Report Details
(bonus for Standard Enrollment Customers)
Using our Technical SEO audit tools and our manual on-page SEO checks, we will create a full and detailed Technical Search Engine Optimization Report based on your site and most-wanted results including:
Indexing and coverage analysis

Broken links, 301 Redirects check, and other HTTP errors

Duplicate content, cannibalized SERPs, and canonical links

Content optimization audit

Backlink profile, link-building coverage, and authority score

Website performance, page speed, and Core Web Vitals metrics.

Mobile-friendly versus desktop performance (e.g. responsive design for mobile devices)

Search engine results and ranking factors versus your main competitors
To receive this added bonus, we need to analyze your site using our proprietary SEO tools. You'll need to complete a brief questionnaire and temporarily provide us with access to your Google Analytics and Search Console.
---
Website Review and Content Audit for Premium Enrollments
What You Get
A full written audit of your site, your digital marketing, website functionality, and your social media presence.

Complete analysis of your usability, website design, branding, content, homepage, landing pages, conversion rate, and search engine optimization.

Actionable advice for how to improve your situation using quality content without shady and short-term "tricking the Google Search algorithm" techniques.

Zoom call to go over the findings so you can ask questions, with a recording for you to play back as much as you need to review the insights at any time. Our notes of the call will also follow in a PDF document.

During the call, we will agree on a prioritized action plan to reduce your overwhelm while taking you closer to achieving your goals.
Your review includes an optional follow-up accountability and private Q&A discussion at a later date so you can be sure your improvements are on the right track.
Money-Back Guarantee
We offer a 30-day money-back guarantee. While we are 100% confident there is a great deal of actionable material in this workshop that will help you (if you do go through it) and for whatever reason it does not work out for you, then you can have your money back.
Frequently Asked Questions
Is this workshop beginner-friendly?

Absolutely, this workshop is for participants of all skill levels.
I work for an agency/brand, will this still work for me?

Yes, the traffic and conversion principles are the same regardless of if you are working for yourself or someone else.
How long will I have access to workshop materials?

Enjoy lifetime access to all materials and any future updates.
Is this a subscription?

Nope – just one payment, and get all updates for the lifetime of the product.
What if I get confused or stuck?

Our instructors, plus our welcoming and helpful community, are there to help you get unstuck 24/7.
I don't use WordPress, can you still help me grow my organic traffic?

While many themes and concepts are universal, this workshop is especially tailored to people who want to improve their content marketing and copywriting to grow their business using WordPress websites.
We have an editorial team, can we share?

One user on your team will be nominated for community access and access to webinars/Q&As, but feel free to share the worksheets and checklists with your writers and editors.
The price seems low—what's the catch?

We need your feedback! You get in first, you get to steer the progress and enhancements to this workshop so it is exactly what you need, and in return, you get a massive discount.
If your sites and your clients do so well, why share your secrets?

First of all, outside of the Google engineers, there are no secrets. If you wanted to, you could join a bunch of forums and watch YouTube and then test out what you are taught to find the truth from amongst the myths. What you get here instead is everything that is working for us. Plus, our advice will keep being updated based on new information, changes in ranking algorithms, etc.

As for why do we share? First, we are growing a network of publishers, which relies on attracting more and more successful websites. The more serious web publishers we help grow and get to know, the better our publisher network becomes! Second, a small percentage of people will take a look at the course, see it as proof that we know our stuff, and then decide they would rather pay us to help them with their SEO.
Get Ready to Improve Your Search Engine Visibility, Starting Right Now
Satisfaction Guaranteed
Increase your website visibility without the need for paid ads, and without requiring subscriptions to costly and confusing subscription tools that you might never use.
Don't let your quality content go unnoticed any longer. Enroll today to finally break through your traffic plateau, and start getting the visibility you need and deserve.