Surround Yourself With a Community of Like-Minded People
In the Mai Blogging Community, you'll be supported by our experienced, helpful team and surrounded with bloggers and pros just like you who are working toward the same goals.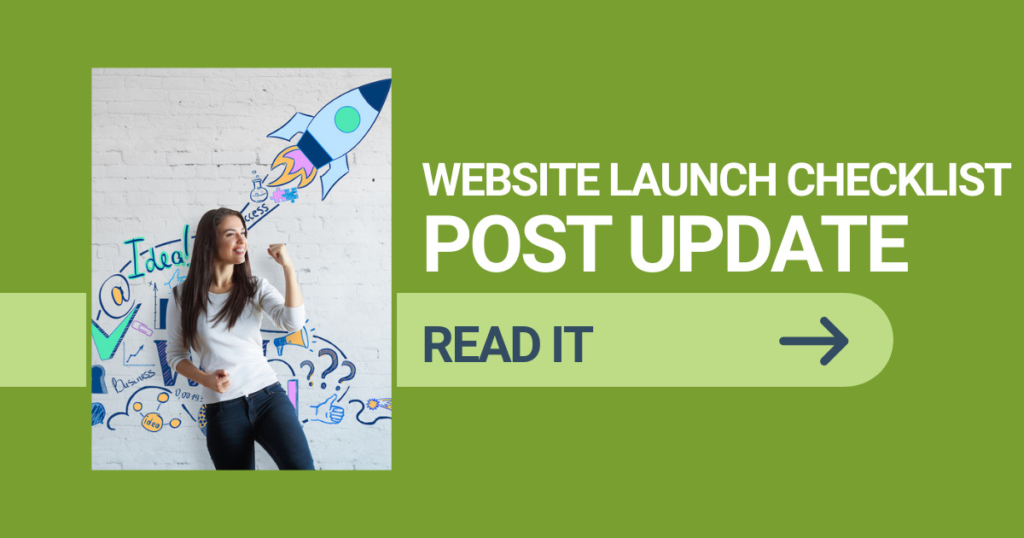 Let's Go Farther Together
Our Mai Blogging Community was created to support bloggers like you get started blogging, build a brand, grow an audience, and achieve big goals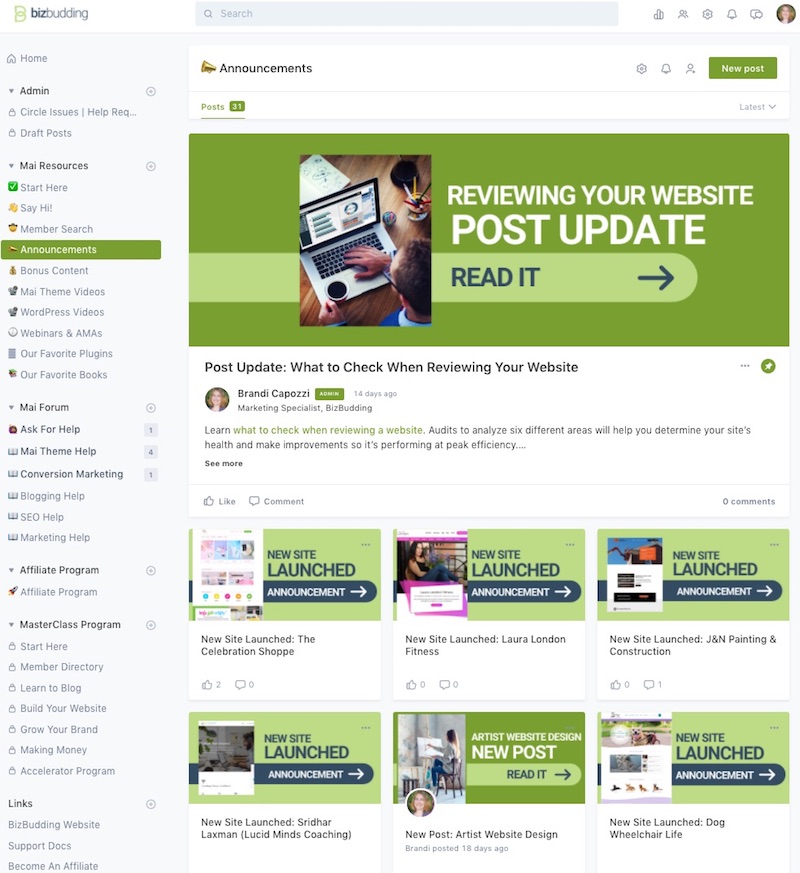 We saw too many bloggers struggling to get their blog off the ground and find success and we knew we could help.
The Mai Blogging Community was created to not only bring bloggers together for extra camraderie and support but to provide a place where our team can share all of our expertise and knowledge with you.
When you join the Mai Blogging Community, you get valuable insights, resources and tips, and step-by-step information and training on the blogging topics that matter most to you:
Search engine optimization (SEO)
Blog monetization and making money blogging
Email list building and community building
Growing your brand and expanding your reach
Increasing engagement and inspiring comments
Creating share-worthy content
Customizing your Mai Design Pack templates
We love the BizBudding team! They took our site to the next level in design, functionality and speed. We especially enjoyed their friendly and fun approach to the work and their dedication to our project. Their team exemplifies quality work and exceptional communication.
Relax, You're Finally In The Right Place
We believe in you and inside the Mai Blogging Community, we're here to help.
You've dreamed about what it would be like to build a successful blog. You may even already started your blogging journey. But have you ever…
Wondered how successful bloggers got to where they are today?
Wanted find out the tricks, tactics, and tools those bloggers leveraged to build lucrative, influential blogging empires?
Felt tired of frustrated trying to piece together bits of information and figure out everything on your own?

Second-guessed your ability to build your blog and earn money blogging?
Wished for have a safe, supportive place to ask questions and get help when you need it?
If you said yes to any of the above questions, you're not alone. Building a successful blog that brings home the bacon isn't quite as easy as it looks, especially if you're going at it alone.
The good news is that you've got this!
Wondered how successful bloggers got to where they are today?
The Mai Blogging Community is where you need to be to connect and build relationships with other aspiring and growing bloggers, to learn how to start and grow your blog, and get trustworthy, expert information and training.
Inside, we're pulling back the curtain and sharing everything we've learned with you so you can build a blog you love, share your passion with others, help more people, and earn an income.
The Support And Blog Training You Need
When you're working on your blog — customizing the design template, writing content, creating imagery, editing photos, optimizing for search engines — you're going to have questions. Luckily, we have answers.
Here are some of the things you'll find inside the Mai Blogging Community:
Mai Template Training
A blurb about the step-by-step video training members can find inside the community that will help them work with and customize the Mai templates included in the Mai Design Pack to reflect their unique brand and personality.
WordPress Training
A blurb about the WordPress training videos for members — something like: if you're new to WordPress and need to learn the basics, or it's been a while since you logged into your blog and need a refresher, we've got you covered.
Master Classes
A blurb about the expert master classes delivered via webinar for members. Include information about how they can attend live or because they are recorded, members can watch or rewatch them any time that works for them.
Ask Me Anythings
If you've never participated in an AMA — an ask me anything session — you're in for a treat. In an AMA, one of our experts takes the hot seat to answer all of your most pressing blogging questions, which means you get on the spot help.
Expert Interviews
Coming soon to our community are candid interviews with successful, influential bloggers about their blogging journies, challenges, and wins. Get tips, tricks, and valuable insights — and submit your questions too!
Webinars
A blurb about the webinars — not sure how different from master classes. Include information about how they can attend live or because they are recorded, members can watch or rewatch them any time that works for them.
Bonus Content
A blurb about the fun bonus goodies members can find inside the community. Tips sheets, checklists, printables — we've got a collection of extras to help you stay on track, etc. and more information about the bonuses.
Help Forums
From SEO and marketing to blogging and content creation to customizing your Mai design template, access our discussion and help forums to ask questions, find topical information, and get help. Share more about the forums.
Recommendations
From our favorite WordPress plugins to the most impactful books we've read to courses, programs, and events we believe in, get our best recommendations that will help you make meaningful progress toward your goals.
Member Directory
A blurb about being about to learn about and connect with other bloggers in the community — more fun when you're not a lone wolf but part of a pack. Find bloggers in your niche or even potential strategic partners.
Exclusive Deals
We're always looking for ways to help our members and deliver more value, which means we're always chatting with parters to secure exclusive discounts and deals for events, programs, courses, services, and products we believe in.
Monthly Meet Ups
Once a month, members are invited to hop on Zoom for a casual hang out and virtual networking meet up where you can connect with other bloggers. Each meet up with have a topical theme, like SEO, so come and talk shop with us.
Driving online engagement while measuring and tracking our marketing efforts was a natural extension of rebuilding our website to support programs and membership groups. I have enthusiastically referred BizBudding to my friends and colleagues.
Join The Mai Blogging Community For Free!
When you purchase the Mai Design Pack or sign up for Mai Solution, you also get an invite to join the Mai Blogging Community at no additional cost!
Mai Design Pack
$99 Per Year
Get all Mai WordPress website design templates, our powerful Mai Engine plugin, and a collection of our premium plugins for one low annual fee and use the templates for unlimited sites on any WordPress hosting platform.
Includes Mai Blogging Community Membership!
Mai Solution
$99 One Time + $9 Per Month
Perfect for those who don't have the desire or time to deal with complicated technical details. Get hosting, premium plugins, all Mai Design templates, and more — all managed for you so you can focus on doing what you love.
Includes Mai Blogging Community Membership!
Wait! What If I Already Have A Blog?
Don't need the Mai Design Pack or Mai Solution? No Problem.
While bloggers LOVE using our flexible, easy-to-use templates to create and personalize their blogs, we understand you may already have a blog you love. That's okay. We still love you and want to help.