Get everything you need to get online quickly, start a website, and build a blog.
Without the technical time-sucks and frustrating hidden fees. Mai Solution is perfect for beginners starting a new site.
Website Hosting
---
You can count on a super-fast hosting experience that is both secure and professionally backed-up.
Mai Design Pack
---
Included with your Mai Solution website hosting subscription, giving you access to pattern library and all Mai plugins.
Mai Theme
---
Our Mai Theme templates empower you to customize everything on your site down to the tiniest of details.
Premium Plugins
---
Get access to our collection of tested, pre-vetted plugins, all configured and managed for you.
Follow your passion and focus on what you do best.
Mai Solution combines the power of WordPress—the world's most popular content management system—with stunning website designs, flexible templates, extensive customization capabilities, and a collection of tested, pre-vetted plugins, all configured and managed for you.
Start now for just $14 a month!
If you want to get online quickly and easily, you want Mai Solution.
Mai Solution was created for dreamers and doers—bloggers, content creators, small business owners, and digital entrepreneurs—who want to establish an online presence, build a brand, grow an audience, and have impact and influence without the burden of technical management.
Do your thing and leave the rest to us.
Our one-click Setup Wizard delivers a complete WordPress website ready to be customized. Just replace the sample content with your own and you're good to go.
Our extensive customization options make it easy to create your dream website:
No code knowledge or design experience necessary.
No need to hire expensive designers or developers.
No hours wasted figuring out what you need or where to start.
No juggling multiple accounts and multiple fees.
No worrying about software updates and security.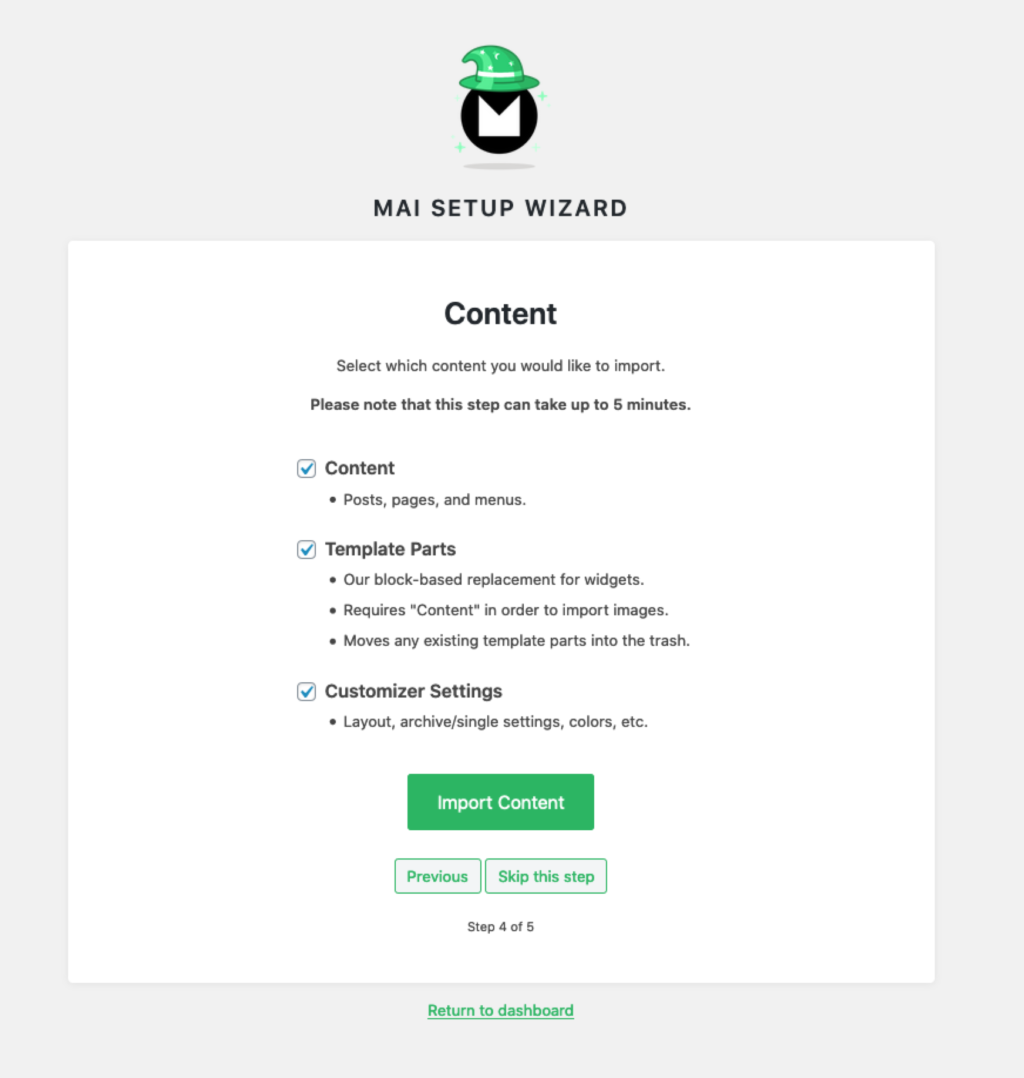 ---
Peace of Mind, not Technical Headaches
Get your DIY website setup for you on the same optimized, performant infrastructure that powers some of the most successful digital brands.
Start now for just $14 a month!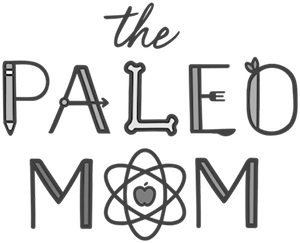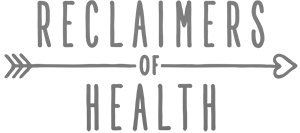 Mai Solution Features
Hassle-Free Setup
Once you purchase your Mai Solution subscription, just provide your domain and website name, and we'll have your site ready in just a few days. We'll stay in touch with you every step of the way so you know exactly what to expect.
Managed DNS
Every aspect of your Mai Solution takes speed into account. That includes DNS. We manage DNS through Cloudflare, authoritative DNS that boasts the fastest performance of any managed DNS provider.
Security + SSL
We want to be part of building a better, safer web. Free SSL/TLS certificates are included free with every Mai Solution website to ensure protection from your end user to our hosting servers.
Powered by WordPress
With WordPress now powering 40% of all sites across the web, it is our platform of choice because its content management system and flexibility puts bloggers and
website owners in control of their
content.
Performance + Speed
A balance of clean code and efficient design is our foundation for fast WordPress themes built for speed and performance, delivering fast load times. Mai Theme 2.0 scores in the high 90's out of the box without caching or optimization plugins.
Search Engine Friendly
All Mai website templates and individual block components are optimized not only for search engine friendliness, but to deliver premium user experiences that will have visitors coming back to your site again and again.
Ecommerce Ready
Integrates and comes pre-installed with WooCommerce so you have a solid, trusted eCommerce platform to start selling your products or services on right away.
Managed Software
We manage the hosting, plugins, and all technical components of your website so you can rest easy and focus on what you do best, creating great content and serving your audience.
Fast Support
When you talk to our support team, you are usually talking directly with one of our developers. We go above and beyond to make sure you get the answers you need and get them fast.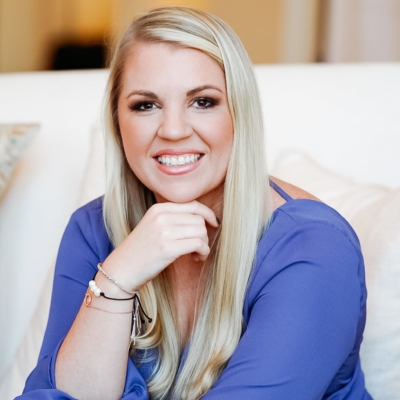 "People constantly ask me how to get started blogging. Over the past decade, I've tried and tested dozens of tools, platforms, and resources and none compare to Mai Solution, which is now my "go-to" recommendation for building a great-looking, high-performing website at a fraction of the cost. I highly recommend it! and count on Mai for Wellness Mama."
Included with Mai Solution
Mai Design Pack
Don't limit your creativity or settle for just one website template. Included with your Mai Solution website hosting subscription is the Mai Design Pack, which gives you access to pattern library and all Mai plugins.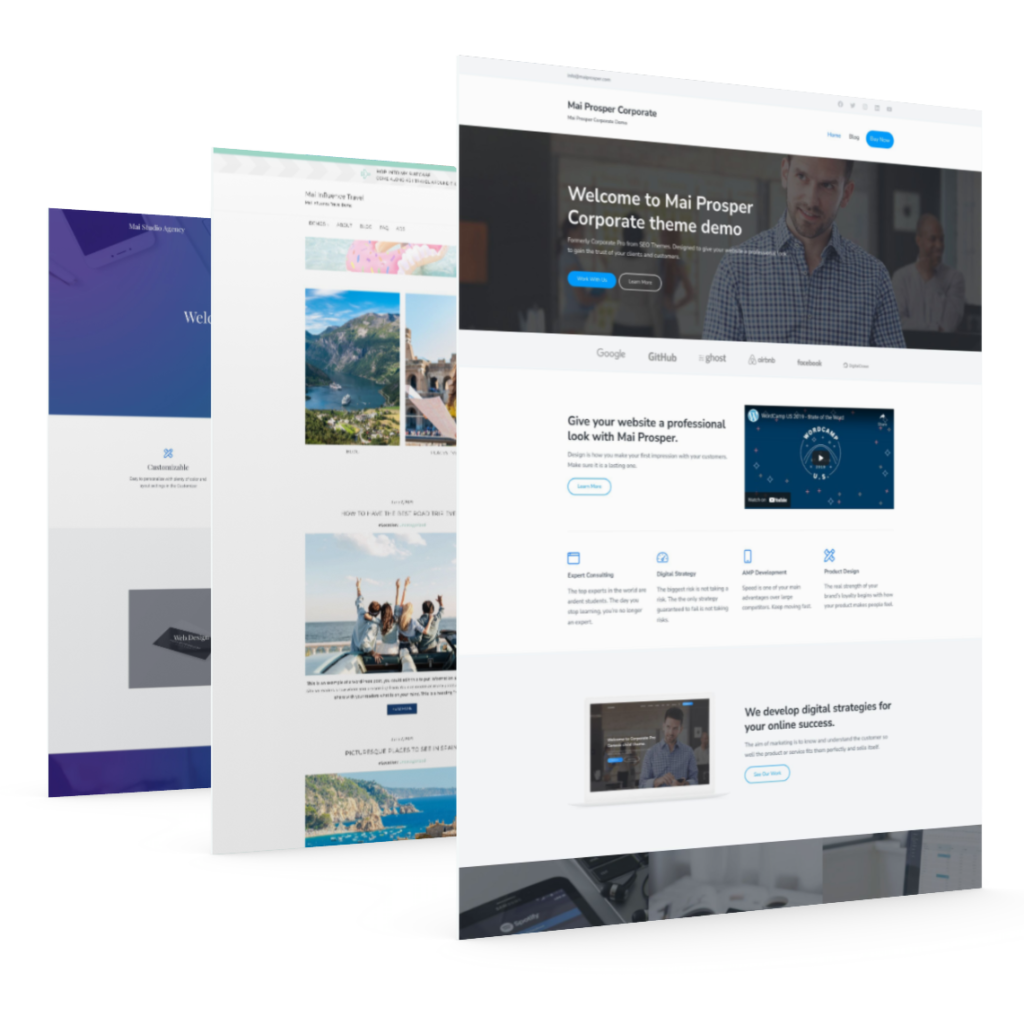 Easy to Customize
Our WordPress templates are block-based and designed to provide ultimate flexibility. Mai website templates make it easy to change up everything from the logo, colors, and typography, to images, page layouts, and content.
Stunning Design
You get all the tools you need to create a stunning website design that's easy to set up and configure. You won't need to learn coding and won't have to modify PHP or update CSS to get the design you want.
Meticulous Control
Our Mai Engine plugin, included with every purchase, brings extensive controls to WordPress that empower you to customize everything on your site down to the tiniest of details. No custom code or expensive developers needed.
Mobile Responsive
All Mai website templates are mobile responsive so your content looks beautiful and is easy to engage with on every browser and on every device, regardless of size or type.
Optimized for Search
From the code that powers our WordPress plugins and website templates to the designs that provide a gorgeous foundation for your big vision, everything we create adheres to current code standards and web development best practices.
Retina-Ready
Your Mai Solution comes retina-ready so your website renders crisply and beautifully on high-resolution screens. Not sure how to set this up? We have you covered with instructions in our blogging community.
Block-Based
The most flexible and customizable block-based theme built on the Genesis Framework. Manage your site widget areas with blocks, use theme-specific block styles to customize your site to fit your brand, and easily reorder block-based Post and Page layouts.
Flexible Designs
All Mai website templates can be mixed-and-matched. That's right, you can pick your favorite parts of any template and combine them into your own perfect design.
Secure and Fast
Mai Solution is built using the same infrastructure our pros use. You can count on a super-fast hosting experience that is both secure and professionally backed-up.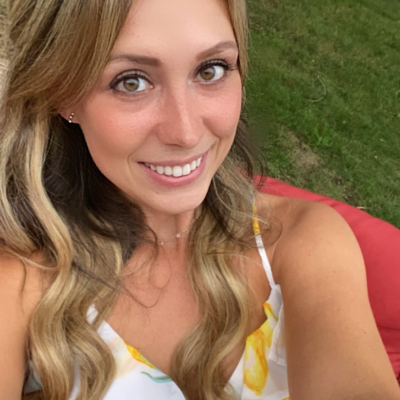 This has been such an amazing experience! I knew I needed help, but I just didn't know where it was going to come from. You guys have made my website look so professional, I can't wait for people to see it! My new site looks AMAZING! The help I have received from everyone has been so great. I am so happy to have you guys on my team. I am so dedicated to making this blog a success, and I think with BizBudding's help, that will actually be possible!
But wait, there's more!
From DNS and SSL, to performance and site speed, to SEO and plugin selection, Mai Solution takes care of your website for you, managing all of the technical details and software updates. It's WordPress hosting that not only saves you time and money, but sets you up for online success with the tools, education, and support you need.
Along with website hosting and all of the Mai website templates, you get:
Mai Engine Plugin
Unlike most WordPress themes, we separate design and functionality to protect your website. All visual design customizations happen within the website template, while the Mai Engine plugin handles the functionality.
Mai Feature Plugins
Mai Theme runs on the powerful Mai Engine plugin, which provides the core power of the theme. Mai Engine runs as a plugin enabling you to receive the latest updates without breaking your website.
Mai Setup Wizard
We know how difficult, timely, and frustrating it can be to configure a theme to look like the demo site, so to save you time, we included Mai Setup Wizard to load the demo content, template parts, and customizer settings without overwriting any of your existing pages.
Friendly Support
When you need us, we are here for you. Live. Our support team is fast, friendly and reliable, which is why we have so many 5 star reviews.
Mai Community
The Mai Blogging Community was created to not only bring bloggers together for extra camaraderie and support, but to provide a place where our team can share all of our expertise and knowledge with you.
Blogging Course
Gain the behind the scenes skills needed to have a highly trafficked blog as well as how to get started, set up your website, build a brand, organically grow your audience, and begin to monetize.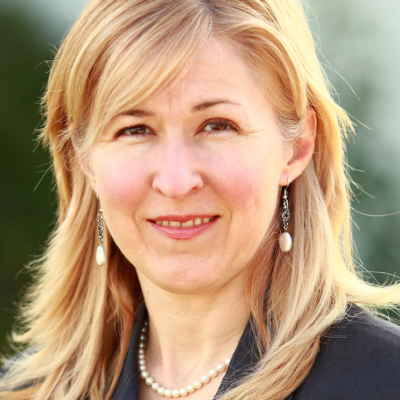 "We support small businesses with their content and marketing. A constant issue our clients face relates to website struggles. We're so pleased to be able to point them to Mai Solution. It resolves a set of common issues small businesses face when it comes to their sites. Mai has made the web a fun place to be again!"
Don't need hosting? No sweat!
Check out the Mai Design Pack.
For only $99/year, Mai Theme gets you access to every one of our WordPress website templates, the Mai Engine plugin, and all our starter sites—and you can use them for an unlimited number of sites on any WordPress host. Or, bundle Mai Theme with Mai Design Pack and save $50!