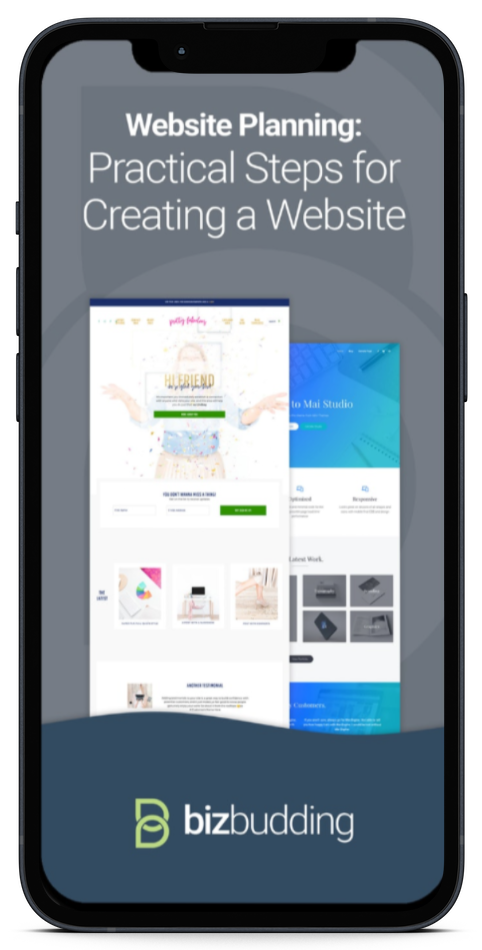 Website Planning: Practical Steps for Creating or Refreshing Your Website
Hey entrepreneurs, content creators, small business owners, bloggers, and big dreamers…
We understand.
Creating a website from scratch or doing a website redesign—one you're proud of and can't wait to show off—can be overwhelming and time-consuming. There are so many technical details to consider and decisions to make that it can leave your head spinning. Read on to learn how we can ease the process.
Does this sound like you?
I don't have an unlimited amount of money to invest, and I'm nervous about making the wrong decision or buying the wrong thing.
I'm smart and more than capable of creating a website with the right tools and information—but I'm not sure what information I need or which website building tool is right for me.
When it comes to what goes on my website and on the pages, I have no idea where to start or what to say. Talking about myself is hard!
I have big goals and dreams, and I know I have a lot of value to offer. I'm ready to get out there, and I'm tired of feeling held back because I don't have a website!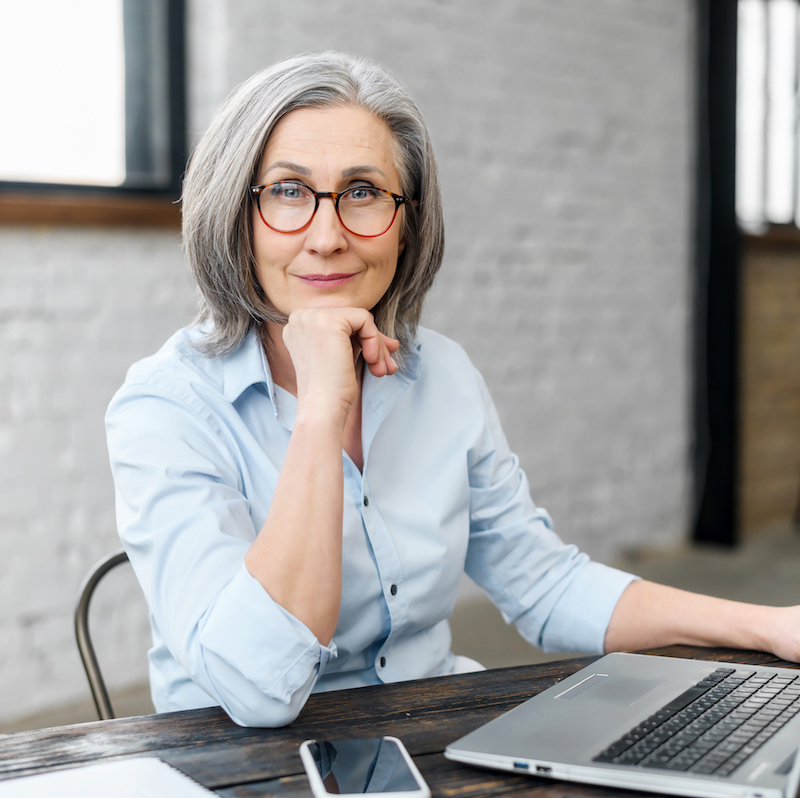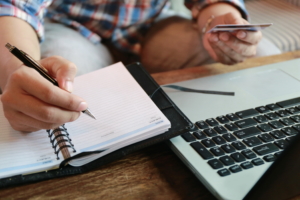 If you're nodding your head in agreement, you're not alone. You're in the right place.
Get FREE on-demand website training on what to think about and do BEFORE creating a website.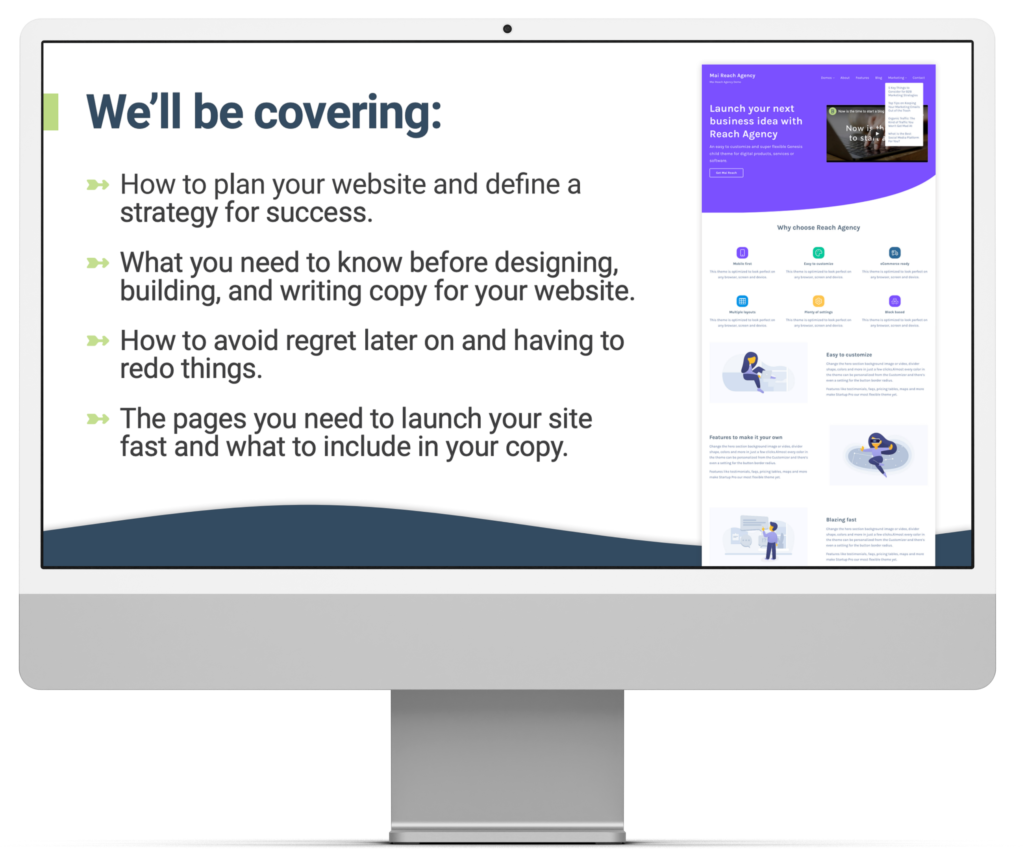 Learn how to plan your website and define your unique strategy.
---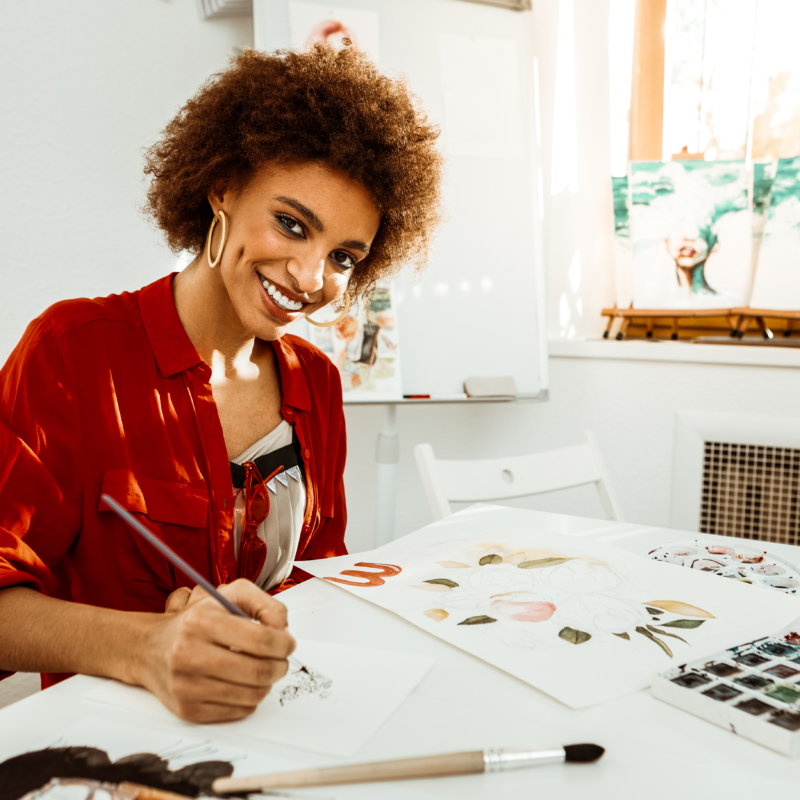 When most people decide to create a website, they dive head-first into technical features and try to pick the perfect website template or WordPress theme without knowing what content will go in it.
That's why the website creation process feels so difficult!
We recommend a different approach—one that makes creating a website simple, easy, fast, and fun. We recommend planning your website first so you know exactly what you need when picking a website template and evaluating the features you need.
And that's why we created a free training webinar that teaches you how to plan a website step-by-step.
Here's what you'll learn:
How to identify the purpose of your website so you can set clear goals and stay on track as you build your website
How to identify your website target audience and what you need to know about them so you can tailor your website content and message specifically for them
The three different sections your website will have and what web pages and content you'll need in each section
How to get testimonials for your website even if you haven't even had one client or customer yet
The three pages your website must have to launch, and how to write the content for those pages so people get to know you, figure out if they like you, and decide they can trust you
How to create compelling calls to action so people that visit your website take action
Join us for a free webinar
When you focus on website planning before website technology, it makes everything easier. In this jam-packed training webinar, we walk you through everything you need to know to plan a website that helps you achieve your goals.
That's right, we share what has to happen before you pick a website template, customize the website design, and start writing website copy.
Join us for the webinar with extra bonus gifts
Yes, it's really free!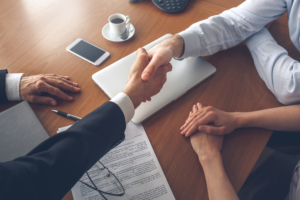 Sounds great right? It is, we promise.
This webinar isn't a sales webinar, it's a training webinar.
That means it won't be packed with testimonials touting our products or pushy sales pitches. Instead…
You'll get valuable training, step-by-step instructions, and new ideas for your website.
You'll see examples of gorgeous website templates to inspire you.
You'll learn just how easy creating a website can be.
And, if you love the webinar, you'll learn how to get a website creation and planning cheat sheet and 15-page workbook to help you plan your website.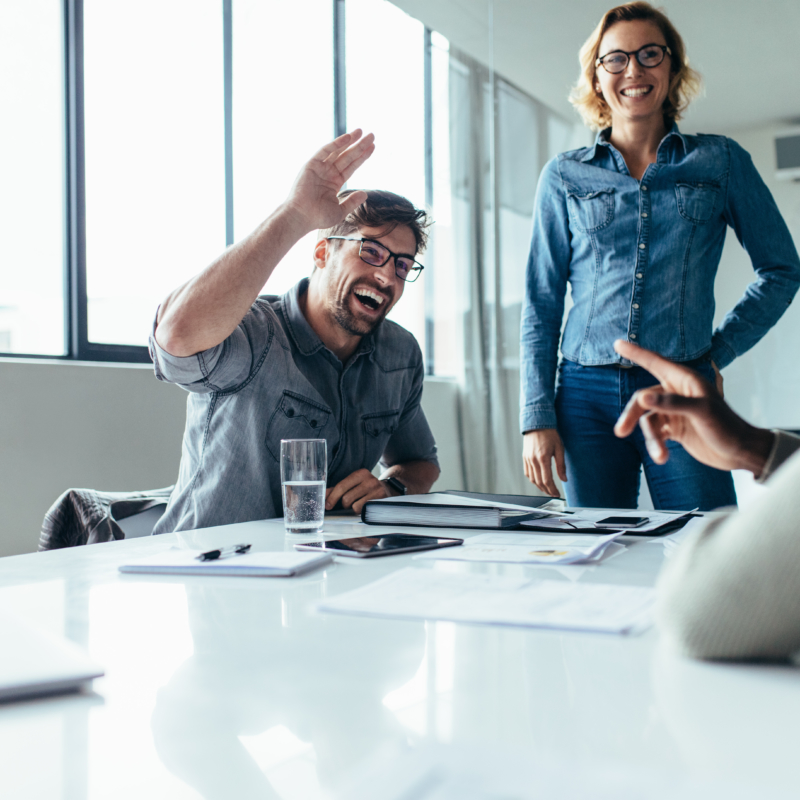 ---
but wait, there's more!
When you get the Mai Bundle or sign up for Mai Solution, you'll also get a PDF cheat sheet and mini workbook that recaps everything in the webinar!