Reading Time: ~
7
minutes
Have you ever dreamed of taking your blog and turning it into a full-time business? 
Making the leap from a casual side gig to a professional full-time blogger is a significant step that involves a strategic shift in approach. For those ready to take this step, certain planning steps can lay the groundwork for a long-lasting, sustainable, and highly profitable business.
But first, what is a professional blogger? What do we mean by a website business?
What is the difference between a blogger and a professional blogger?
The terms "blogger" and "professional blogger" can often overlap, but they traditionally indicate different scales and scopes of online activity.
A blogger typically runs a blog as an individual or a small group, focusing on one main channel, usually written content, but of course, today they could just as easily be podcasters or YouTubers/streamers. The main content creator behind a blog is usually also the founder, at least for a long time. 
While they might well monetize the blog, it is often not structured as a business with accounts, salaries, or overheads beyond hosting, domains, online services, etc.
In contrast, a full-time professional usually operates on a larger scale, often involving a team that includes writers, editors, business development, and marketing people.
Professionals also tend to create various types of content, including videos, podcasts, infographics, etc., but also perhaps online courses, membership programs, and live events.
A pro-blogger is more likely to treat the website as a business asset, with a defined content marketing strategy and revenue model. They may even manage multiple websites or a single, more complex site with a broader scope. Some web publishers take on investors to accelerate growth, whereas a blogger will usually be bootstrapped and more of a lifestyle business.
Essentially, the difference comes down to scale and intent. A full-time, professional blog is generally seen as a more formal entity with a business-oriented approach to creating and distributing content across various channels, while a side gig blogger might start as an individual sharing their thoughts and evolve, possibly into a web publishing empire.
Start With a Business Plan
To start, draft a business plan that includes a market analysis to understand your competition, set clear objectives, and define your unique value proposition. Detail your content strategy, project your financials, and set measurable goals. This plan will act as your north star, keeping your business objectives in focus.
Your Business Plan as a Content Marketing Blueprint
Your business plan contains valuable insights that should inform your marketing and content strategies. Extract information about your target audience and competitive edge to craft a marketing plan that reaches and resonates with your intended readership. For instance, if your audience primarily consumes video content, your online marketing plan should include video marketing on social media they frequent.
Use your business plan to outline a content plan that addresses your audience's pain points and interests, aligns with your monetization goals, and sets a schedule for consistent publication. By using your business analysis, you can determine content themes, the types of content you need to produce (such as blog posts, videos, podcasts), and the channels through which to distribute it.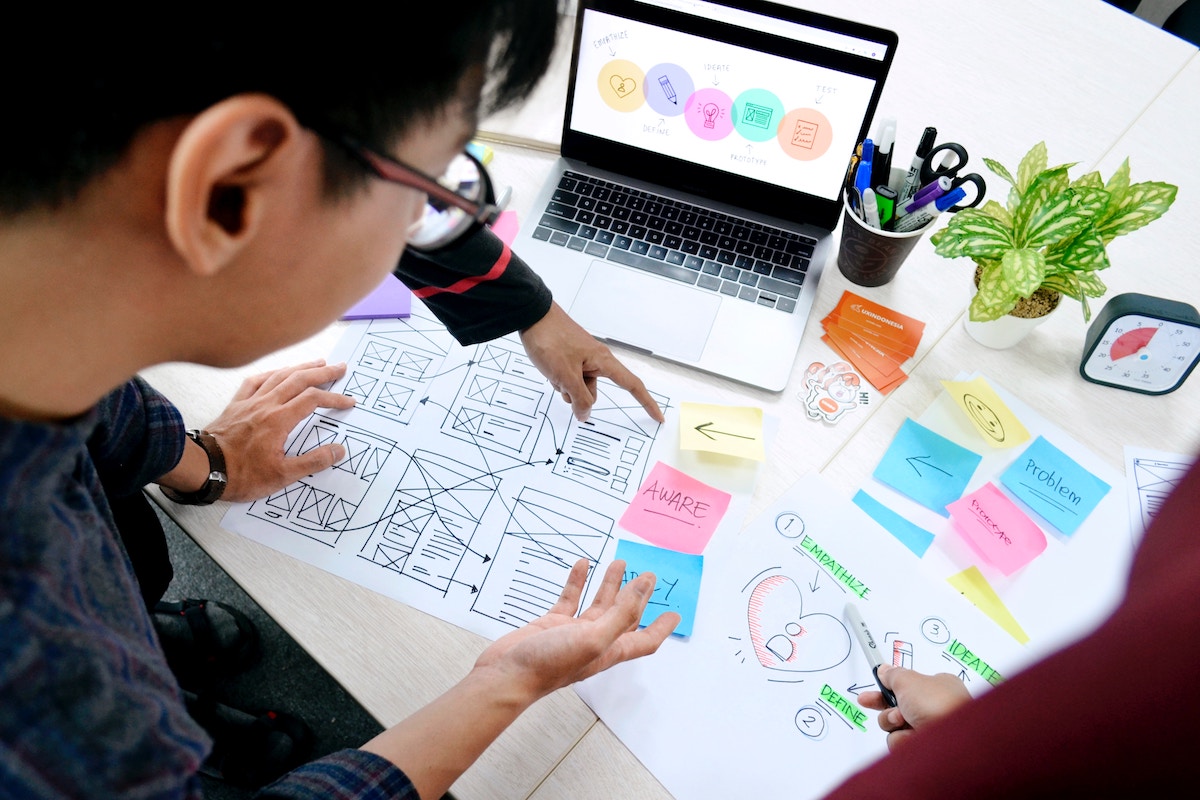 Online Course for Bloggers
Discover How Your Blog Can Get More Traffic, Leads, and Sales from Google. This SEO course for WordPress will help you craft optimized content that Google values, to rank you higher, and convert more traffic into sales
Aligning Content and Marketing Efforts
Ensure that your content plan supports your marketing initiatives. For example, if you aim to drive more organic traffic through SEO, your content plan should prioritize keyword research and include specific topics with high search potential. Similarly, your marketing plan might leverage your content calendar by promoting fresh content through email newsletters and social media campaigns timed around new post releases.
Monetization Strategies
Experiment with different revenue streams: display ads, affiliate marketing, sponsored content, and direct product sales. Analyze which ones work best for your niche and focus on scaling those up. Remember to track performance to see where the highest ROI is.
Structuring Your Blog as a Business
Before you get too far, make sure you own your assets and identity.
As a web publishing business, you need to own your own domain name and use that domain for your email. Your website needs to be found using that domain, and not only as an offshoot of another company's brand such as Etsy, Facebook, Instagram, LinkedIn, or YouTube.  
You might consider renting a business address and a telephone messaging service to use as your contact information and phone number on your website contact us page and the footer of the website and email lists. 
Consult with a lawyer to determine whether an LLC, S-Corp, or sole proprietorship fits your needs. This decision will affect your taxes and personal liability.
Speaking of personal liability …
Privacy, Your Blog's Legal Framework and GDPR
When transforming your blog into a business, it's vital to address the legal aspects to protect yourself and comply with regulations. Start by drafting clear Terms and Conditions and a Privacy Policy web pages, which not only lend credibility to your site but also protect you from potential liabilities. These should be tailored to your own blog's specific operations and user interactions.
Some websites promise to offer you a starting point with your legal pages, but WordPress itself comes with a built-in privacy policy generator. 
For blogs with European visitors especially, privacy and GDPR compliance are non-negotiable. 
Ensure that your data collection, storage, and processing methods meet these regulations. This often involves getting explicit consent from users before collecting personal data, enabling users to view or remove their information from your database, and implementing robust security measures.
Clear Affiliate Disclosures
If you're using affiliate marketing as a revenue stream, proper disclosure is required by the FTC and similar bodies worldwide. Disclosures should be conspicuous and placed near any affiliate links to inform readers that you may receive compensation for their purchases.
Content and Copyright 
Copyright laws protect your original content from being used without permission, but they also require you to respect others' intellectual property. Always seek permission, give proper credit, and use royalty-free or licensed media when adding images, videos, or text from external sources to your content.
Despite enthusiasm around "AI" tools, it is not always entirely clear what copyright information or usage rights these tools convey, or if the resulting content or images can be protected by copyright. This is because the models were not always trained on a walled-off database of content that the developers had rights to, meaning that they couldn't then legally pass on any rights to you. 
Your Copyright and Content Usage Policies
Clarify how others may use your content in a copyright notice. Can they republish excerpts with attribution, and is your permission required first? Detail this in your copyright policy. A great way to develop your usage policy is to look at Creative Commons options. 
You don't necessarily need a Creative Commons banner on your homepage or sidebar, but mentioning somewhere what people are and are not allowed to do with your content could save you some arguments down the road, especially in downloadable documents that soon become disassociated with your website. 
Setting Up Accounting 
Open a separate business bank account and credit card, then set up an accounting system to manage your finances. 
This could be as simple as using software like QuickBooks or eventually hiring a bookkeeper.
Don't think of this just as a chore or an extra bill to pay, because as business owners rather than website owners, we are often eligible to get certain tax advantages from legitimate expenses on behalf of your business that you might have been missing out on. 
Building a Strong Brand Identity
As bloggers, podcasters, or streamers, very often our "brand" and the author's name are synonymous, but as the publisher of a website, podcast, or channel, the branding needs to go beyond your personal identity. 
This isn't just about your relationship with your audience either. Everything from registering the name of the website, social media accounts, and Facebook page, to your relationship with your hosting provider needs to start being set up as a business rather than an individual with a credit card. 
Once you start thinking in terms of being the publisher of the website rather than the author of a website, you will start to see how your social media presence needs to change from being you and your activities to more about your target audience and your brand interacting with them.
Invest in professional visual branding. This includes a well-designed logo, a unique and user-friendly website design, and a carefully chosen color scheme that resonates with your audience.
Prioritizing Content Quality
Commit to producing high-quality content regularly. This might mean writing it yourself or hiring professional editors or writers to maintain a consistent and engaging output.
You can no longer count on the muse hitting just in time, so ensure you have a production process in place to deliver high quality on a predictable schedule.
The work does not end with you hitting publish, either. Brand consistency demands that you develop templates and checklists, for how the pages of the website should look, how your images are created, and how your blog content is promoted in social media platforms. 
Digital Marketing, Search Engine Optimization, and Analytics
Educate yourself on SEO best practices and utilize analytics to guide your content strategy. Use tools like Google Analytics to monitor your site's performance and adapt your strategy accordingly.
Web publishers will go beyond digital marketing as they expand, and look to include things like PR, partnerships, and events into their marketing mix. 
Content Promotion
Create a plan that includes social media promotion, email marketing campaigns, and networking. The goal is to drive traffic, increase email subscriber numbers, and build a loyal following.
Managing Growth and Expansion
Back in the day, the person responsible for maintaining a website was called the "Webmaster". Today it is common to find a whole team of people tasked with running a site.
As your blog grows, consider outsourcing tasks like content creation, social media management, and technical maintenance. This allows you to focus on guiding strategy and business development.
Continue Engaging With Your Audience
Once a website starts getting increasingly popular, it is often tempting to let audience interaction slide in favor of more "productive" tasks but don't be fooled. People remember how you make them feel!
Encourage interaction by responding to comments, running surveys, and hosting live Q&A sessions. This engagement helps cultivate a community around your brand.
Interaction does not mean your own private life needs to be on display. Things like renting a business postal address or a telephone messaging service can help you maintain your privacy. Also look into domain privacy so that if someone does a WHOIS lookup search for your publisher details they do not find your personal legal name and home address but the name of the publisher, IE. your business. 
Investing in Reliable Tools and Services
You only get one chance at a first impression. 
Choosing a robust, versatile theme like the Mai Theme can transform your site's appearance and functionality. You will also need reliable, secure, and high-performing web hosting and a professional email newsletter service. 
Conclusion
As your blog evolves into a more structured business, having a dependable foundation is highly important. It's worth investing the time and effort now because it will pay off long into the future.
Speaking of investing in your future – The Mai Theme Lifetime Package offers long-term rewards and is especially a smart investment right now as there is 50% off for Black Friday!