Free Email Series!
How to Use Testimonials on Your Website
In this 5-part email series, we'll cover:
Why you need a Testimonials page & what content you need
How to make it easy for customers to give a great testimonial
Where to add Testimonials to your site to increase trust & conversions
Testimonial design ideas, patterns, and examples
How the Mai Testimonials plugin makes it quick and easy to add beautiful testimonials wherever you want on your website
Drop your name and email below to sign up
Increase Trust, Credibility & Conversions with Mai Testimonials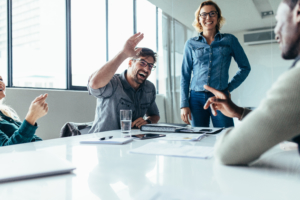 Here are just some of the cool things you can do with Mai Testimonials!
Check out our testimonials from real customers
Learn how our products and services helped them and will help you too.
"People constantly ask me how to get started blogging. Over the past decade, I've tried and tested dozens of tools, platforms, and resources and none compare to Mai Solution, which is now my "go-to" recommendation for building a great-looking, high-performing website at a fraction of the cost. I highly recommend it! and count on Mai for Wellness Mama."

I'm very excited to have partnered with BizBudding to develop a few of my website designs using Mai Theme.
WordPress is changing so fast and my friends at BizBudding have done a wonderful job of keeping current with features and functionality that make it easier for you to build your website.

"We support small businesses with their content and marketing. A constant issue our clients face relates to website struggles. We're so pleased to be able to point them to Mai Solution. It resolves a set of common issues small businesses face when it comes to their sites. Mai has made the web a fun place to be again!"

---
This theme is by far the best I've installed. It's easy to use and has a stylish look. I had a few site issues when I initially installed it and reached out to Mike on a Friday night. He was so helpful, corresponded with me throughout the evening to fix it. I'm truly grateful and highly recommend this theme to anyone!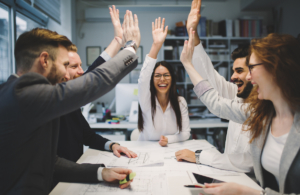 Mai Theme is powerful yet simple to use and extends the functionality of Gutenberg in a good way. I use Mai Theme for all my custom projects—plus I partnered with BizBudding to bring my designs to life on Mai Theme.

Mai Testimonials Plugin
With Mai Testimonials, you can show off all the great things your customers have to say about you, while building credibility and increasing conversions.
Here's how it works
Your testimonials are easily displayed on a page via the Mai Testimonials block or Mai Post Grid blocks for powerful and dynamic testimonials layouts. These blocks can be used to format a variety of testimonials into a grid, sliders, and so much more!
We've got your back!
Learn how to use Testimonials in our 5-part email series
Mai Testimonials simplifies creating a WordPress website, so you can launch quickly and easily and start building your brand, building your audience, and generating income doing what you love!