Thanks for visiting our website and considering our products and services. Check out these testimonials from real customers to learn how Mai Theme and Mail Solution helped them and could help you too.
Want to share your own experience?
Mai Theme
Read how Mai Theme has helped bloggers and business owners build professional, fast, beautiful websites for their brand.
"People constantly ask me how to get started blogging. Over the past decade, I've tried and tested dozens of tools, platforms, and resources and none compare to Mai Solution, which is now my "go-to" recommendation for building a great-looking, high-performing website at a fraction of the cost. I highly recommend it! and count on Mai for Wellness Mama."

I'm very excited to have partnered with BizBudding to develop a few of my website designs using Mai Theme.
WordPress is changing so fast and my friends at BizBudding have done a wonderful job of keeping current with features and functionality that make it easier for you to build your website.

---
Thanks again for Mai Pro. It's the smartest Genesis theme I have ever used.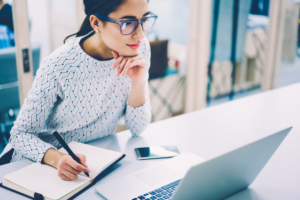 Mai Theme is powerful yet simple to use and extends the functionality of Gutenberg in a good way. I use Mai Theme for all my custom projects—plus I partnered with BizBudding to bring my designs to life on Mai Theme.

Mai Solution
Read how Mai Solution has helped new bloggers and businesses get their website launched, hassle-free, with Mai Solution.
This has been such an amazing experience! I knew I needed help, but I just didn't know where it was going to come from. You guys have made my website look so professional, I can't wait for people to see it! My new site looks AMAZING! The help I have received from everyone has been so great. I am so happy to have you guys on my team. I am so dedicated to making this blog a success, and I think with BizBudding's help, that will actually be possible!
I highly recommend BizBudding for anyone looking to build a professional, attractive, and easy to use website for business or personal use. The BizBudding team is friendly and helpful. Communicating with them is easy and effective. This was definitely worth my investment. I received tremendous value with their Mai Solution website builder. I had researched and worked with a number of alternatives prior to purchasing their services, and I am very pleased with my decision to choose BizBudding.
---
They are a great company, very good at what they do. They offer great insight into Web design & SEO. I am extremely satisfied with their services, response time, & creativity. They have been more than helpful in trying to understand our immigration law firm needs. We highly recommend BizBudding to any small business looking to grow their law firm online.
Build the Website of Your Dreams
We've got your back!
Mai Theme simplifies creating a WordPress website, so you can launch quickly and easily and start building your brand, building your audience, and generating income doing what you love!