Reading Time: ~
3
minutes
Meagan Williamson is a Pinterest Strategist and niche marketing expert who retired her husband and is now living her dream. Your podcast audience needs growth and in this episode, you will learn how to get your show in front of new listeners. 
Meagan gives us her best tips to reach your target audience using her Pinterest Marketing Strategy. Meagan will be sharing her insider approach for leveraging SEO for audience growth.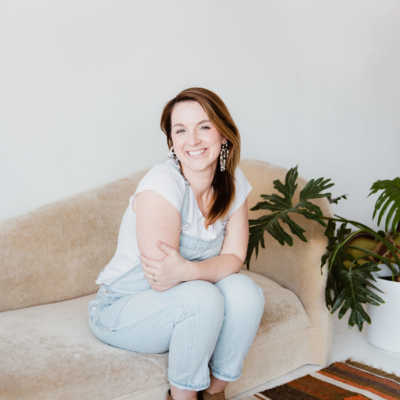 Today's Guest: Megan Williamson
I'm extremely happy to welcome Meagan Williamson to the Cranktivity Podcast!
Meagan Williamson, Pinterest Strategist, niche marketing expert, and OG Pinner. Meagan helps overwhelmed and confused business owners learn how to diversify and grow their audience with Pinterest. Using strategies, systems, and stories, Meagan teaches online business owners how they can level up and create a constant funnel of leads, sales, and website traffic.
Website: MeaganWilliamson.com
Quick Win
Create a Pinterest graphic for each podcast episode you have published.
Add your logo to all of your Pinterest graphics before pinning to prevent content theft.
Show Notes
0:20 – How are things in the Pinterest world? 
1:54 – Using Pinterest pins as chapter markers and getting a better bounce rate – How would you recommend getting started?
4:03 – In the Pinterest world, how important is consistency? 
4:20 – Most accurate times to pin with one caveat.
6:42 – Using tools to get this done (Canva, Tailwind, Tasty Pins)
8:05 – How often do you have to change the images on the pins
10:04 – Google pointed out that refreshing old content is important to them and we've seen a lot of blogs have success by refreshing old content.
11:10 – Relevancy and recency and how different pins resonate with different people
11:35 – Pointers on how people should think about different designs and different approaches – what Meagan does with her Graphic Designer.
12:33 – Don't overcomplicate it. Image, text overlay, picture in the background. Remember it's an information highway.
15:47 – Pinterest images matching H2 Titles. How to use your H2 headings – not for styling texts, think of them as chapters of a book
17:37 – It's only as much work as you make it (Pinterest graphics and social promotion).
18:05 – How to find people to help with Pinterest images and graphics
20:24 – Using Pinterest and your blog for promoting podcasts
21:53 – Landing page or blogpost/podcast page for every episode
24:17 – Video pins and story pins, what they are and how to create them?
29:50 – Storytelling, solving problems, the wording on pins
30:15 – Are there any design elements that are different when you are telling a story or trying to get people to solve a problem. Know what words your ideal customer is using to solve a problem. People that are interested in learning from you – how would they search for a pin.
30:55 – Blogger story from Meagan's community – food blogger used methodology to optimize a blogpost and within 3 weeks sent 6K referrals to Pinterest to her website and she is now ranking #5 on Google. You must put in the work to get the payoff.
32:45 – Beginner tips and advice that is the most important? Convert to a business account and optimize images. 
35:10 – Tailwind. Working on increasing saves.
36:50 – Tasty Pins
39:01 – Intellectual ownership – it must exist on your website. Which is why we use Tasty Pins instead of uploading directly to Pinterest. 
39:20 – Should we use a logo or not and why or why not? Using a logo helps to prevent stealing.
41:33 – Sharing affiliate links and disclosure on Pinterest.
44:30 – Creating deeper relationships and sharing behind the scenes of how to create success. The combination of podcasting and Pinterest. Both platforms are created to create a deeper relationship with the community.
45:00 – Tying it all together. To gain new listeners, create Pinterest graphics for each of your podcast episodes, send new podcast episodes out to your email list.
45:24 – Pinterest trends
Next Episode
One of the first things bloggers want to know once they have a website up and running is how to make money blogging. There are many examples of successful bloggers who earn a full-time income, so let's take a look at some of the ways you can make money online. When we talk about blog …