Reading Time: ~
3
minutes
One of the first things bloggers want to know once they have a website up and running is how to make money blogging. There are many examples of successful bloggers who earn a full-time income, so let's take a look at some of the ways you can make money online.
When we talk about blog monetization, we often think of affiliate programs, sponsored posts, email marketing, ad networks, Google Adsense, and using social media to become an influencer. What does it take to create several income streams from your website?
Our guest today will take us step by step through the process of creating and selling her own products. You can earn passive income from your blog with a bit of hard work and determination. Listen in as we discuss what it was like to build a community and how you can implement some money-making strategies in your own blog.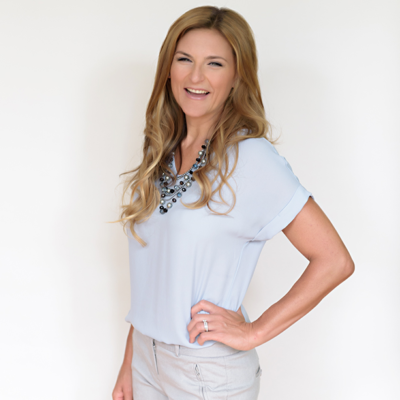 Today's Guest: Dr. Kimberly Spair
As a board-certified holistic health practitioner with a P.h.D in Holistic Health and Nutrition (Certified By The American Association Of Drugless Practitioners), speech pathologist, and yoga therapist, Kimberly helps clients of all ages reclaim their health and vitality, free themselves from chronic and mystery symptoms and autoimmune dis-ease, and lead healthy, hopeful lives. Her mission is to encourage strong and healthy moms and children by educating and supporting women around the world.
Website: https://www.reclaimersofhealth.com/
Quick Win
Add your story to the Start Here section of your website along with a Call-to-Action
Next Steps
Brainstorm ideas about how to monetize your site
Show Notes
1:00 – Getting started monetizing your site. How to overcome the overwhelm even when you are not a techie-person.
2:15 – Streamlining the process so you can see more clients.
3:05 – Processes make things easier. Having systems in place saves time in the long run.
3:40 – Using Calendly for scheduling and booking time. Creating a simple URL that will redirect people to your calendar app so that people can easily remember how to get on your calendar. A calendar app can even be used to collect payments.
5:10 – How you start and the fact that you did start. 
6:00 – How did you identify your ideal client?
6:55 – Did storytelling help you create a following of people who connected to you?
8:35 – Being your authentic self is a major tip on how to get started.
9:55 – Combining your CTA as a strategic way to get the point across that you are there to help them.
10:45 – Being vulnerable is hard until people start to reach back out and ask for your help.
11:40 – Start here is a good place to share your story and another way that readers can make it to your CTA and collect email addresses.
12:55 – Start putting your story out there, start identifying how you can help people, put in a call to action, giveaway an ebook, schedule time to help people. This progressed into building an online course.
13:40 – With an online course you can teach many more people a lot more material.
14:50 – Product Launch
16:00 – Delivering content. How was it using Facebook Group? 
17:50 – Do you find that interacting with people online fuels the creation of more content?
19:20 – Tips for people building their first course: 1. Keep it simple. 2. Don't be afraid to edit and add to your content.
21:35 – Using a survey at the end of the course is a good tool; offer a gift for those who fill out the survey.
23:05 – Using testimonials. People like to connect with people. Create a camaraderie.
24:05 – How to price a course and pre-sale.
27:10 – People want steps and small pieces of information.
27:40 – Courses as free gifts.
28:25 – Using affiliate marketing to promote courses
29:25 – Be patient, this all takes time. Just start somewhere. Put one foot in front of the other and keep going.
Resources
Next Episode
On today's episode of Cranktivity, I have two members of the BizBudding team with me to shed some light on how to choose the best WordPress Theme. Tune in and get some behind the scenes insights on how Mai Theme was built and what makes it special. Today's Guests Mike Hemberger Mike is co-lead developer …