Reading Time: ~
4
minutes
Experienced website owners know that in order be a successful publisher, you need to monetize your blog or website. But just because you put a few monetization methods in place, doesn't mean you'll get rich overnight. Getting it right requires hard work and planning. There are several ways you can approach website monetization, and we can advise you on the best plan for you. With conversion optimization always at the forefront, we'll help you identify what assets you already have or which ones may be worth adding to your revenue stream based on your market and business objectives. These could be anything from physical products, digital products, ecommerce capabilities, memberships/subscriptions for premium content, online courses, an affiliate program, or the use of display ads on your site.
Our Approach to Website Monetization
Conversion Optimization
Every webpage on your website should engage your visitors in some way to give them the best experience possible and to give you the best chance of converting them to a subscriber, customer, repeat customer, and full-fledged member of your tribe. That's why conversion optimization is the backbone of any good monetization strategy. Conversion rate optimization is a way of increasing the number of people who take an action on your website such as giving you their email address as part of an opt-in or filling out a form.
We use lead generation software to help our clients increase conversions through on-site retargeting. On-site retargeting enables you to create dynamic calls-to-action and on-site messages to target a specific audience. It allows you to give your visitors a unique experience each time they visit your site based on things like pages they have visited during prior visits, how they have segmented themselves, what city they are located in, and where they are in your sales funnel. In addition, we can help you tie all of your marketing channels together—social media, content marketing, and email marketing—to provide a cohesive experience.
Best Ways to Monetize Your Website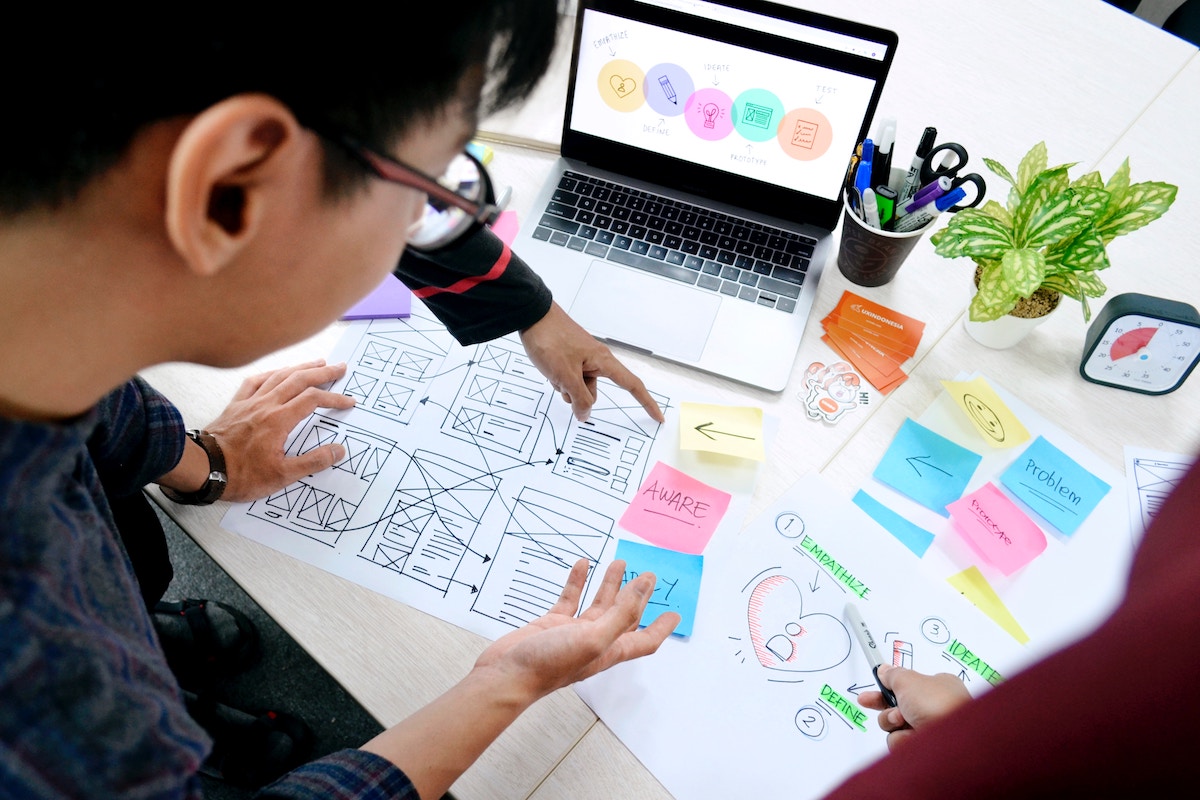 Online Course for Bloggers
Discover How Your Blog Can Get More Traffic, Leads, and Sales from Google. This SEO course for WordPress will help you craft optimized content that Google values, to rank you higher, and convert more traffic into sales
Use Display Advertising
Display advertising is one of the most popular ways to monetize a website. We understand that visitor behavior is one of the greatest determinants of ad value and performance. One of the most common mistakes publishers make is displaying the same ads to every user. These ads are usually displayed in designated blocks that don't differentiate for visitors. This can greatly reduce visitor engagement which hurts your ability to monetize your website.
We use machine learning to display the right ads in the best ad spaces based on the individual visitor, helping you to increase your ad revenue. Our plugin, Mai Ads & Extra Content (available to you if you have purchased the Mai Theme Pro Bundle or Mai Theme Lifetime Bundle), makes it easy for you to go beyond the traditional sidebar and banner ads. For example, you can designate an ad space after that fourth paragraph in every blog post. This is really powerful because you have so many more options to personalize the UX.
Create Digital Products
A digital product such as an ebook or a PDF is a great way to make money on your website. We can help you create and sell your digital products. We understand how to market to your target audience and help get them excited to receive your offer. Your digital product offer should include a description, an explanation of what the customer will receive with the purchase, information on how they receive their file, product benefits, as well as a clear call to action to purchase.
Launch a Membership Site with Subscriptions
Membership areas are another great way to monetize your site. The membership area can be configured to allow members access to exclusive content for a monthly fee. This content is intended to upsell the user on courses or other products and services. Membership areas can include items such as free pdfs, product suggestions, as well as coupons or discounts. BizBudding can help you assess what items will be the best fit for your specific membership area.
Keep in mind, any content that is behind a paywall or restricted to members only will not show up in search engines. That's why for search engine optimization (SEO) purposes, we usually recommend that people create a free member's area where your users can get great content to get them started. This also builds your authority with your audience, giving them an incentive to sign up for your paid content when they are ready to go deeper.
Develop Online Courses
Courses are a great way to monetize your website. Once you create a course, you can sell it over and over again. BizBudding can help you develop and sell courses on your website. Within each course are separate lessons, and within each lesson are distinct topics that must be completed in order to move forward with each lesson. Additionally, courses can be separated into groups based on skill level (groups need to have a leader or teacher assigned to them). Courses can be set up to allow users to work within a defined time frame or at their own pace. They can also be configured to open and close on a specific date. This allows you to dictate the pace of the courses. Setup and configuration for this aspect can be decided upon at a later date. Courses can also be set up to require quizzes or reward certificates of achievement as users move through them.
Utilize Affiliate Programs
Affiliate marketing is a way to make money online in addition to/instead of selling your own products or services. Affiliate marketing allows you to recommend products or services by linking to them on your page. When someone clicks an affiliate link and makes a purchase, you would earn a set amount (or percentage) of that sale. Affiliate programs are a great way to earn passive income and provide long-term revenue. Some of the most common options for affiliate marketing are Amazon and Commission Junction (CJ Affiliate), but there are plenty of others as well. Our post, Use Affiliate Marketing to Boost Your Income, provides a breakdown of a few of them, plus some tips for getting started.
You can even use an affiliate program to promote your own products and services, help drive website traffic, and quickly increase your sales.
Put Together an Ecommerce Site
Creating an online store is a great way to monetize your website. We can help you setup and configure your online store with WooCommerce. We set up the payment gateways and work with you so you understand how to set up new products or subscriptions, and we'll even configure the initial ones for you.
Download the How to Start Blogging Guide
Explore this FREE GUIDE to take a deep dive into how to start blogging to make money. Get a PDF version of this guide right to your email, plus weekly tips from our blogging experts at BizBudding.