Reading Time: ~
4
minutes
On today's episode of Cranktivity, I have two members of the BizBudding team with me to shed some light on how to choose the best WordPress Theme. Tune in and get some behind the scenes insights on how Mai Theme was built and what makes it special.
Today's Guests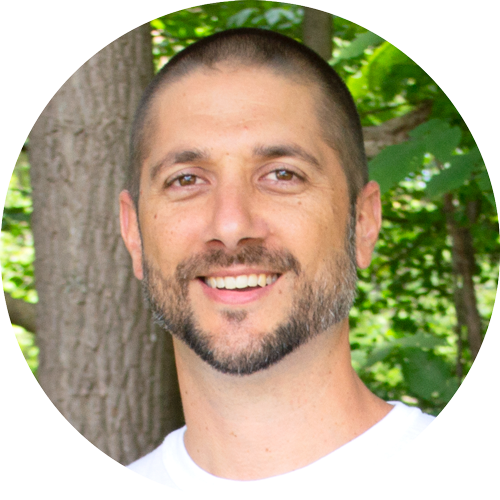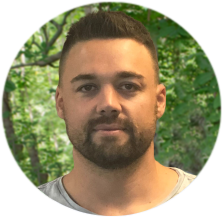 Mike Hemberger
Mike is co-lead developer of Mai Theme and co-founder of BizBudding. He spends his working hours writing clean, quality code, and keeping up with the latest in web technology. A balance of site architecture, UX, clean design, and quality code leads to beautiful websites that load fast and are easy to use.
Lee Anthony
Lee Anthony is the man behind SEO Themes, creator of one of the most popular Genesis child themes offered by StudioPress, Business Pro. He has also created 12 other premium Genesis child themes and 6 free plugins available on the WordPress repository.
Quick Win
Quick Win: Boost your SEO by creating internal links between your most popular content.
Long-term Win: Speed up your WordPress site while updating your theme.
Next Steps
Pick a performant theme that meets your needs. Our biased suggestion? Choose a Mai Theme ?
You can find a Mai Theme design perfect for you by viewing our collections.
Show Notes
1:25 – How WordPress has changed over the years.
3:30 – People are looking for an easier way to build a website and the tools are making it easier.
4:20 – Positive and negatives of Gutenberg (block editor). Two ways to look at it. 
5:15 – Editing and managing is a challenge sometimes, but we like Mai Theme Version 2 because it addresses a lot of these challenges. Page Speed was our priority when building this theme. May 5 the chromium blog and on May 28 the google webmaster blog put out some really important announcements about core web vitals.
6:25 – Bloggers know page speed is important. Every second longer it takes your page to load the number of people that drop off and abandon is crazy. These metrics will be used in ranking sites; if your site is slow it can potentially hurt your search rankings.
7:30 – Now is the time to start looking at your infrastructure, to start focusing on how to build a better user experience, more people are online and there's more opportunity to market.
8:45 – Having faster page speed and better conversion rates are our top priorities.
9:00 – In Mai Theme how do we support WooCommerce? It works perfectly by getting out of the way and letting WooCommerce do its thing. We make sure it matches the design by inheriting the theme styles; fonts, colors, etc. match.
10:00 – We use and love WooCommerce on our own site and on sites we build.
10:50 – Helping to monetize and grow a list using SEO. The foundation of your website has to be right out of the box, with high core vital rankings and page speed results for both mobile and desktop.
11:55 – What we focus on to help with Google page speed and support for AMP.
12:55 – Page load scores related to content delivery.
15:05 – Importance of fast responsive theme for technical SEO.
16:40 – Choosing a WordPress theme that's easy to use so you can write more and focus on producing good content. Our experience building custom websites gave us the experience to build this theme.
17:45 – Getting Started – How do you get started? What should you expect?
18:30 – Our Mai Theme Setup Wizard makes everything go smoothly with a lot of nice options.
19:45 – How hard is it to get the theme set up? What do you see?
20:30 – It's non-destructive of your current content.
21:10 – Mai Theme is super cool in that the theme runs as a plug-in. What that means for users is super important.
23:30 – Customizing the demo content to be your own is uniform and consistent and we extend that.
25:45 – Gutenberg has been developed to create a better user experience. Look for a theme that leverages and extends that. We took how hundreds of bloggers use websites and made it super simple.
27:30 – Homepage layouts with sections – all the flexibility we have now.
30:30 – Ability to create blocks and reorganize pages to have the ability to be more like a sales funnel.
31:40 – Customizer is as minimal as possible to make it simple to use and has performance as the focus.
34:00 – A bit about how changing fonts and colors work.
37:00 – This makes it easier to focus on your brand guide for your team to follow.
40:20 – Layout options. Everyone loves that big banner hero section up top.
43:10 – SEO – One of the things you should look for when you are trying to find a WordPress theme is how easy is it to edit your posts and create links between the pages. We've seen this a lot; the concept of internal linking.
53:00 – Mai Theme v2 brings a whole new set of tools and features to the table. Create a website design without the need for custom code added to each thing specifically. 
Resources
Note: Some of the resources below may be affiliate links, meaning I receive a commission (at no extra cost to you) if you use that link to make a purchase.
Next Episode
Guest Susan Ramsey shares some vital information about the best tips to get your blog started off right!