Get all of the stunning Mai WordPress templates powered by the Mai Engine plugin in one handy dandy Mai Design Pack bundle—for less than a single website template typically costs elsewhere.
Looking for one specific design?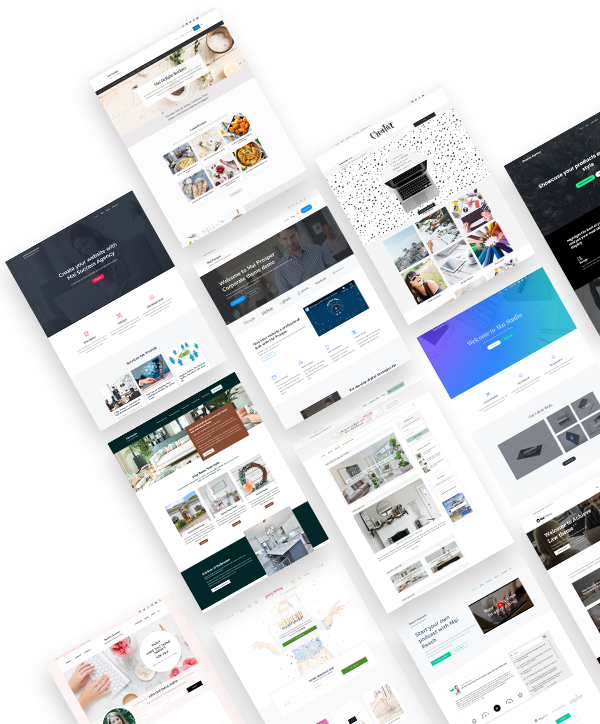 Why settle for one website template when you can have them all?
We want you to have your cake and eat it too. That's why with the Mai Design Pack you don't have to choose one template, minimize your brand vision, or limit your creativity.
Why Choose the Mai Design Pack
Modern block-based WordPress templates make composing complex page layouts a breeze.
With the Mai Setup Wizard, you can create your new site complete with demo content in minutes.
Experiment with multiple designs or combine your favorite parts of each to create a site design that's totally unique to your brand.
All Mai website templates are built with performance, speed, and SEO best practices in mind, which helpsyour site earn higher search engine rankings.
Get Google PageSpeed Insights scores in the high 90's right out of the box.
Plus, get access to the Mai Blogging Community for free where you can get additional support, design inspiration, bonus resources, and ask questions and connect with other bloggers in your niche.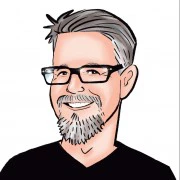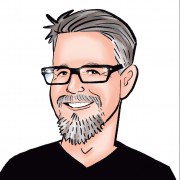 Mai Theme got it right. Its amazing simplicity and powerful customizations finally got me to embrace Gutenberg. I'm using Mai Theme on my new business websites and if you use Genesis, you should too.
Brian Clark
Included in the Mai Design Pack…
The Mai Design Pack was created to help you build a website or blog you love—one you're proud to show off and market—and achieve your goals as fast as possible. That's why we've sweetened the deal with some bonus goodies:
Mai Engine Plugin
Powering robust customization options
Mai Theme runs on the powerful Mai Engine plugin, which provides the core power of the theme. Mai Engine runs as a plugin enabling you to receive the latest updates without breaking your website.
Mai Plugins
Adding new features and functionality
Get the control you need to manage every aspect of your site, without the need for custom code. Our Mai plugins elevate the customization and functionality of your Mai Theme website to pro-level.
Mai Setup Wizard
Installing demo content in minutes
We know how difficult, timely, and frustrating it can be to configure a theme to look like the demo site, so to save you time, we included Mai Setup Wizard to load the demo content, template parts, and customizer settings without overwriting any of your existing pages.
Friendly Support
Getting you unstuck and on your way
When you need us, we are here for you. Live. Our support team is fast, friendly, and reliable, which is why we have so many 5 star reviews.
Mai Community
Connecting you with like-minded folks
The Mai Blogging Community was created to not only bring bloggers together for extra camaraderie and support, but to provide a place where our team can share all of our expertise and knowledge with you.
Blogging Course
Getting started has never been easier
Gain the behind the scenes skills needed to have a highly trafficked blog as well as how to get started, set up your website, build a brand, organically grow your audience, and begin to monetize.
Mai Design Pack FAQs
Still not sure the Mai Design Pack is right for you? Have a few questions? Take a peek at some of the most frequently asked questions from our customers…
How many sites can I use the Mai Design Pack templates on?
With the Mai Design Pack, you get unlimited site access, which means you can use any of our website templates and stunning designs on as many sites as you wish. Plus, as long as your subscription is active, you'll automatically get access to new features and new templates released!
What kind of support do you offer? How fast can I expect a response?
Our support team is unrivaled not only in our passion for helping our customers find success but in the speed of our response. Our average support ticket response time is within one business day, which means for the first year, you get the help you need when you need it.
What is the Mai Engine Plugin that's included with my website design?
Unlike most WordPress themes, we separate design and functionality to protect your website. All visual design customizations happen within the design template, while the Mai Engine plugin handles the functionality. This means you benefit from new updates without breaking your site.
How easy is it to customize the Mai templates to fit my brand and unique style?
The Mai Engine plugin brings extensive customization controls to WordPress that make creating a site that fits your style and personality easy and fast. You have the control to easily manage the tiniest of details—while setting brand standards such as a color palette to consistently create blocks and content that match your brand design.
Are all of the Mai Website Design Templates powered by WordPress?
Yes! With WordPress now powering 40% of all sites across the web, it is our platform of choice because it keeps site owners in control of their sites and content. All website templates included in the Mai Design Pack are powered by WordPress, our Mai Engine plugin, and a collection of Mai premium plugins.
How are the Mai WordPress templates built? Do they use blocks?
All Mai website templates are built using a modern, component-based approach to design. This means every template is fully-compatible with the WordPress block editor (AKA Gutenberg), which means you can mix-and-match and rearrange blocks to create any page layout you want.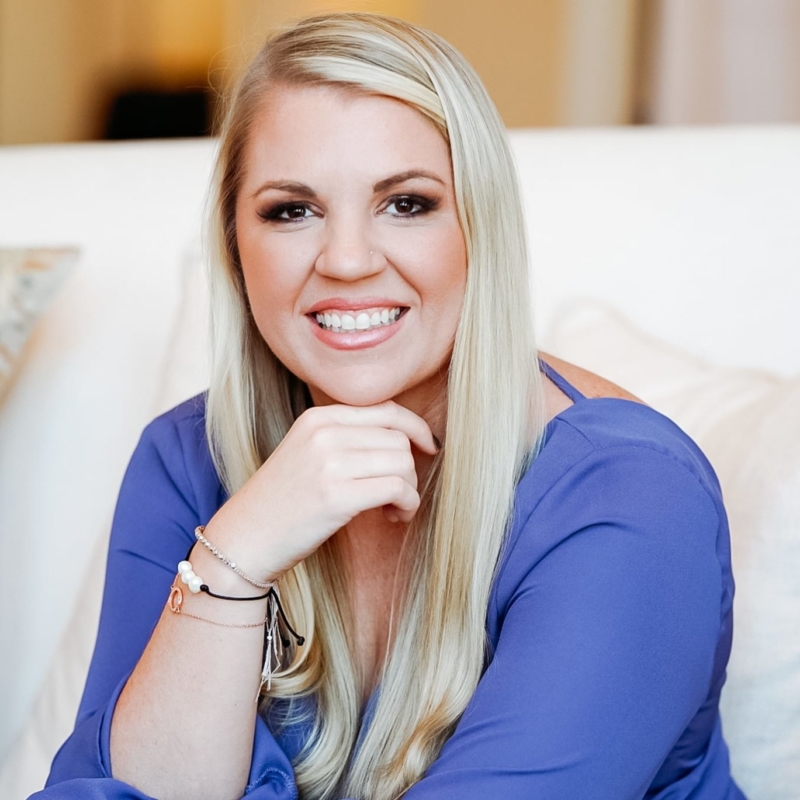 "People constantly ask me how to get started blogging. Over the past decade, I've tried and tested dozens of tools, platforms, and resources and none compare to Mai Solution, which is now my "go-to" recommendation for building a great-looking, high-performing website at a fraction of the cost. I highly recommend it! and count on Mai for Wellness Mama."
Do you need hosting along with your website design template?
Mai Solution takes you from an idea, to a website that's ready to be customized. In just a few clicks and within mere minutes, you can launch your responsive, SEO-optimized WordPress website with starter content installed that exactly matches the demo site. Get started customizing it for your brand quickly and easily.