When it comes to choosing a WordPress theme or website template, the design is paramount. That's why we've partnered with some of our favorite WordPress web designers to create eye-catching, unique, flexible themes you won't find anywhere else.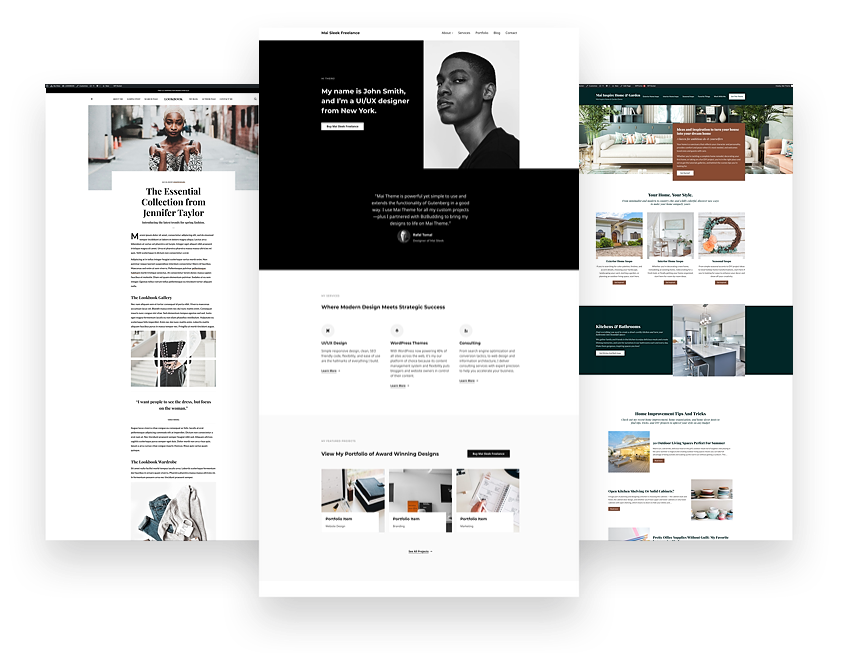 Creativity You Can Trust
Each of our web design partners are seasoned, experienced web designers that have built hundreds of WordPress sites for content creators, bloggers, and digital entrepreneurs just like you.
Experience + Skill
Our design partners have been designing websites and building WordPress themes since the early days of WordPress. Having designed and built hundreds of successful websites, they are well-respected in the community and are known for their design, talent, and skill.
Business Expertise
Having grown and sold businesses, built agencies, and worked as freelancers, our design partners know what it takes to achieve success online. Infused into each of their theme designs are years of expertise gained from working with clients across a variety of industries.
Passion for Design
Design is a way of life for our partners. It can be seen in everything they do and everything they create. They have a passion for improving user experience across the web and for getting great design into the hands of bloggers, content creators, and digital entrepreneurs.
Meet Our WordPress Theme Design Partners
While we've known our design partners for years and have even collaborated with them on past projects, they may be new to you—let us introduce you!
Brian Gardner has been designing and developing WordPress websites since 2006. He was a pioneer the premium WordPress theme market with his Revolution theme and continued as a leader in the WordPress Community as former partner and Chief Product Officer at Copyblogger Media and founder of StudioPress and the Genesis Framework, which was acquired by WP Engine in 2018.
For more than 13 years, Brian Gardner has poured his heart and soul into creating the most beautiful, easy-to-use themes. He is known for his minimalistic and monochromatic design style and for creating sophisticated digital experiences.
Today, you'll find Brian Gardner's Genesis WordPress themes here at BizBudding. The themes are powered by Mai Theme and our Mai Engine plugin, and are updated to leverage the WordPress block editor.
Jennifer Bourn began her graphic design career in 1998, set out on her own in 2005, and dove head-first into WordPress in 2008. Through her creative agency, Jennifer helps small businesses build brands, create content, and grow profitable online platforms.
She has designed hundreds of WordPress websites for small business and enterprise clients alike in nearly every industry—and in 2016, began writing the content too! She also co-organized her local WordPress meetup for 7 years and their 500+ person WordCamp for five years.
When not working with clients, you'll find Jennifer supporting freelancers and small businesses with content workshops, online courses, and business mentoring. The collaboration with BizBudding is her first foray into commercial theme design.
Rafal Tomal is a UI/UX design consultant born in Poland and currently living in Chicago. He has been designing and coding websites since 2005 and has created countless logos, websites, WordPress themes, brand elements, and UI/UX projects with a primary focus on simplicity and conversion.
From 2010-2018 Rafal Tomal was the VP of Design at Rainmaker Digital where he led product design for StudioPress, Copyblogger, and Rainmaker Platform and created numerous WordPress themes powered by the Genesis Framework.
Today, Rafal Tomal helps clients—world-renowned creators, authors, speakers, and entrepreneurs—solve business problems using design, builds tools for designers, and shares everything he has learned through online courses.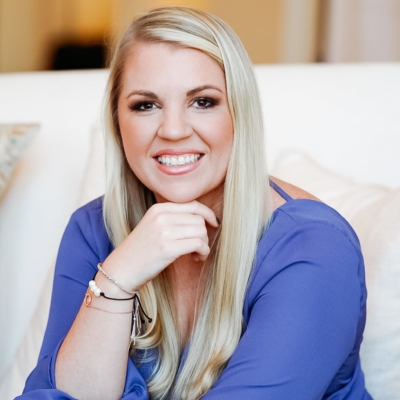 "People constantly ask me how to get started blogging. Over the past decade, I've tried and tested dozens of tools, platforms, and resources and none compare to Mai Solution, which is now my "go-to" recommendation for building a great-looking, high-performing website at a fraction of the cost. I highly recommend it! and count on Mai for Wellness Mama."
Unique, High Quality WordPress Themes
Your website design needs to be as unique as you are, which means you need a website template that is not only beautiful but flexible and easy to customize.
We're excited to share our new Design Partner Program with you!
We've admired the design work of our partners for years and are thrilled to bring their designs to you through a collection of WordPress themes only available through BizBudding.
The best part is that when you buy one of our partner themes, you benefit from their design talents and our unparalleled support, quality code, premium plugins, and years of experience selling WordPress themes.
So check out the website design templates in our partner collection and stay tuned because we're just getting started!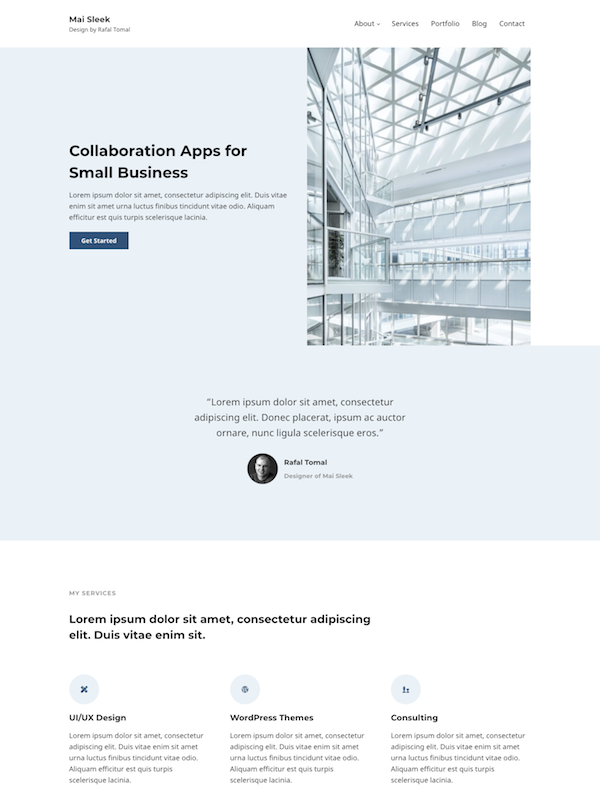 Three Ways to Use Our Designs
Mai Theme
$84 Per Year
Mai Theme provides a powerful, flexible, customizable foundation that delivers the features and options you need—even those you don't know you need yet! Get all of the Mai WordPress templates powered by the Mai Engine plugin.
Mai Design Pack
$99 Per Year
Get all Mai WordPress website design templates, our powerful Mai Engine plugin, and a collection of our premium plugins for one low annual fee and use the templates for unlimited sites on any WordPress hosting platform.
Mai Solution
$99 One Time + $9 Per Month
Perfect for those who don't have the desire or time to deal with complicated technical details. Get hosting, premium plugins, all Mai Design templates, and more—all managed and for you so you can focus on doing what you love.