A collection of modern, minimalist, monochromatic WordPress themes powered by the Genesis Framework and designed by Rafal Tomal.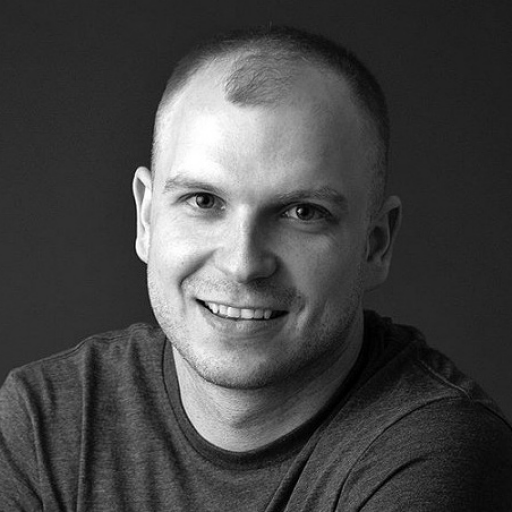 Rafal Tomal is a UI/UX design consultant born in Poland and currently living in Chicago. He has been designing and coding websites since 2005 and has created countless logos, websites, WordPress themes, brand elements, and UI/UX projects with a primary focus on simplicity and conversion.
From 2010-2018 Rafal Tomal was the VP of Design at Rainmaker Digital where he led product design for StudioPress, Copyblogger, and Rainmaker Platform and created numerous WordPress themes powered by the Genesis Framework.
Today, Rafal Tomal helps clients—world-renowned creators, authors, speakers, and entrepreneurs—solve business problems using design, builds tools for designers, and shares everything he has learned through online courses.
Mai Theme is powerful yet simple to use and extends the functionality of Gutenberg in a good way. I use Mai Theme for all my custom projects—plus I partnered with BizBudding to bring my designs to life on Mai Theme.
WordPress Themes By Rafal Tomal
Check out the website templates designed by Rafal Tomal, powered by Mai Theme
and Mai Engine, and supported by the BizBudding team:
Every Theme Comes With Goodies!
When you choose one of our website templates, you get everything you need to build a successful creative business online.
Mai Engine Plugin
Powering robust customization options
Mai Theme runs on the powerful Mai Engine plugin, which provides the core power of the theme. Mai Engine runs as a plugin enabling you to receive the latest updates without breaking your website.
Mai Plugins
Adding new features and functionality
Get the control you need to manage every aspect of your site, without the need for custom code. Our Mai Plugins elevate the customization and functionality of your Mai Theme website to the pro-level.
Mai Setup Wizard
Installing demo content in minutes
We know how difficult, timely, and frustrating it can be to configure a theme to look like the demo site, so to save you time, we included Mai Setup Wizard to load the demo content, template parts, and customer settings without overwriting any of your existing pages.
Friendly Support
Getting you unstuck and on your way
When you need us, we are here for you. Live. Our support team is fast, friendly and reliable, which is why we have so many 5 star reviews.
Mai Community
Connecting you with like-minded folks
The Mai Blogging Community was created to not only bring bloggers together for extra camaraderie and support but to provide a place where our team can share all of our expertise and knowledge with you.
Blogging Course
Getting started has never been easier
Gain the behind the scenes skills needed to have a highly trafficked blog as well as how to get started, set up your website, build a brand, organically grow your audience and begin to monetize.
Three Ways to Use Our Designs
Mai Theme
$84 Per Year
Mai Theme provides a powerful, flexible, customizable foundation that delivers the features and options you need—even those you don't know you need yet! Get all of the Mai WordPress templates powered by the Mai Engine plugin.
Mai Design Pack
$99 Per Year
Get all Mai WordPress website design templates, our powerful Mai Engine plugin, and a collection of our premium plugins for one low annual fee and use the templates for unlimited sites on any WordPress hosting platform.
Mai Solution
$99 One Time + $9 Per Month
Perfect for those who don't have the desire or time to deal with complicated technical details. Get hosting, premium plugins, all Mai Design templates, and more—all managed and for you so you can focus on doing what you love.