Reading Time: ~
8
minutes
Content is the MOST important thing on your blog. Often when designing a blog, people get stuck on design and it stalls them getting their website launched. You should create content first to avoid this trap. Having content not only helps you solidify your brand mission and goals, but it helps you figure out the layout and design elements of your website. It's hard to create the look and feel with nothing to base it off of. This topic presents some content considerations to keep in mind when building your blog.
Read the Transcript

I want you to focus on some content first. There are several more pages that you should set up: a contact page, an about page, your services page, and your home page. Let's get some core content in the site together. And then from there you can start to see what your site's going to shape up and what it's going to look like and then you can follow some design considerations and create the website look and feel that you want but trust me, it's so much easier to start with core content and some content consideration. So let's take a look at that now.
Core Content
Who are you? What do you do? Who's your audience? What problem do you solve? Your core content should answer these questions so there is no doubt left in people's minds why they should buy from you, follow you, talk to you, trust you.
Key Pages
Key pages you should create when setting up your blog are your homepage, about, services (when applicable), start here, and contact. These pages tell people who you are and what you bring to the table. Take some time here to really flesh these pages out. As always, emphasize what's in it for your readers to work with you, buy your products, or simply give you their time. What makes you different? Use authentic, clear language to communicate the essentials. Later in the course, we'll walk to you through how to set up these key pages.
Homepage
In this course, we walk you through setting up your homepage by creating the following suggested content blocks using the sections template.
Section 1: Newsletter
Section 2: Recent Posts
Section 3: About
Section 4: Favorites (using Mai Favorites)
Section 5: Testimonials (using Mai Testimonials)
Variations of this framework are easy, we just suggest these particular content blocks, because they correspond with what many successful bloggers are doing. They also provide varied types of content to show the breadth of what you have to offer, painting a fuller picture of your brand.
The main thing to keep in mind is that your homepage should highlight the most important aspects of your business or brand. For example, if you have a consulting business or offer courses, you may want to highlight those offerings on your homepage perhaps instead of a Favorites section (or it could be an entirely new section).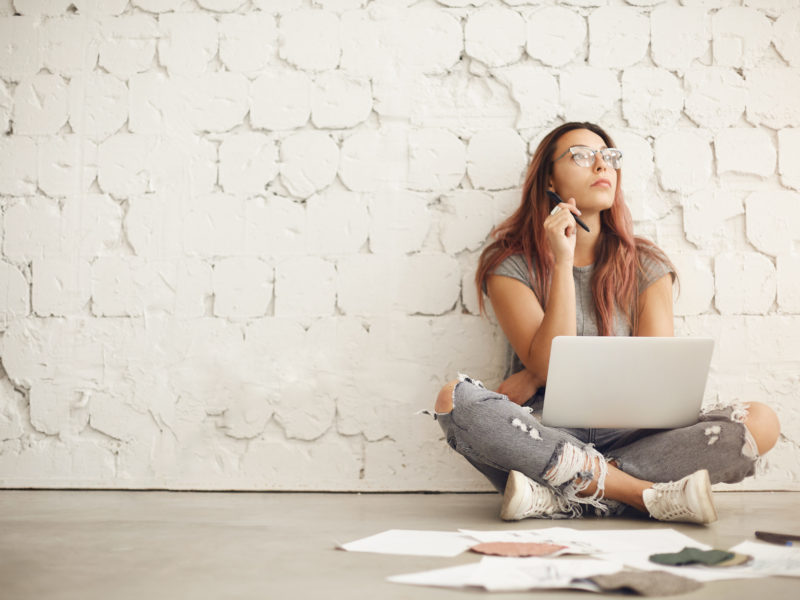 Blog Posts
When creating a new blog, it's important to start with a couple of blog posts to give visitors an idea of what your blog is actually about.
Writing your very first blog posts can be daunting, but it is totally doable if you keep a few key points in mind.
A good place to start with your blog posts is to pick topics that will be great resources for beginners or people who know very little about your topic to learn the basics. Additionally, you can link to these cornerstone posts or show them in a grid on your Start Here page.
For the actual writing process, we suggest following a plan to make it smooth sailing.
Start by outlining your content.
This is so important. It gives you direction and makes the process a lot easier. It can be tempting to "just write," and of course there are exceptions to the rule—those of you who can free form pull magic out of the ether—but for most of us, an outline prevents us from rambling and ensures we address all the major points surrounding a topic.
Hook People Right Away
A great way to hook readers—and a general best practice for blogging—is to include a TL;DR section at the beginning of your post. TL;DR stands for "too long didn't read." We all skim read. We all want fast answers. The intent of a TL;DR section is to summarize the key points of the content in couple sentences for those of us who are too lazy/don't have time to read the whole thing. It should be clear and (hopefully) hook the reader to want to read the whole thing.
Include an Introduction
Think of the introduction as an expansion of your hook. Outline the problem and the path to change. Give a little background information. This could be a good place for some general stats or quick answers to introductory questions. The intro should be kept to a few sentences.
Write Great Content
Presumably, you've done your homework and have chosen a topic you know a lot about and can share your unique experience on. Consider what people searching for that topic would want to know. What are the main questions, facts, objections, and the information that others writing on the same topic may miss (this is your chance to stand out!). Thoroughly cover the topic from all angles. That especially means not glossing over things that may conflict with your viewpoint. Be transparent about the objections or contrasting viewpoints and tackle them head-on. Search engines reward content that is long-form (~2000 words or more) and fully answers the search query.
Use Transitional Phrases & Headings
Make sure your subtopics naturally lead into each other. This is where transitional phrases come in. Headings can also act as transitions. Headings should bring emphasis to the key points so that when people skim your content, they can more easily find the specific information they need. Use H2 headings for main body content headings, H3 for subheadings of H2, and so on.
Include a Recap/Conclusion
Sum up the post again, in a little bit of a different way than you did in the hook. Think of the hook/intro as letting you know what to expect and the conclusion as a recap of the key takeaways (you can even use this phrase as your conclusion sub-heading).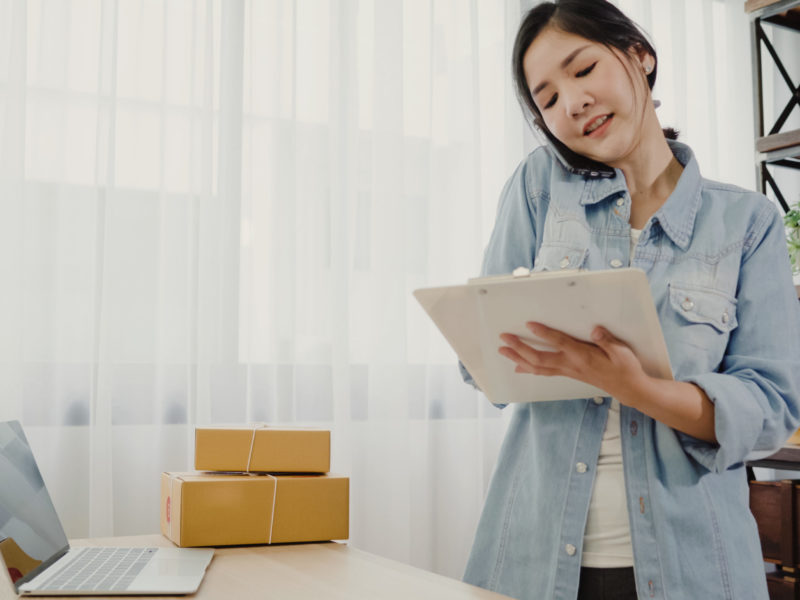 Products
If you have products, you'll want to be sure to set these up so you can start generating revenue from your blog. Mai Solution comes with the WooCommerce plugin to make creating your online shop easy. Product pages should be to the point and easy to understand. Key elements include pricing (sale price if applicable), product type, shipping info, whether or not the item's in stock, product images, refund policy/money-back guarantee, and reviews.
No products yet? I know it might feel like jumping the gun, but if the goal of your blog is to make money, then you should start thinking about creating something to sell now. Here are some options to think about.
Ebooks
An ebook can simply be a collection of your best blog posts, arranged in an order that tells a story, and designed into a pretty package. Or, you can create new content for your ebook. A great way to provide high value to purchasers while reusing content you've already created to minimize the work required to create the ebook is to use a combination of a compilation of blog posts with new content interspersed to create one cohesive narrative.
Webinars
While you might charge admission to attend a live webinar (with a replay file emailed to purchasers after the fact), or a series of webinars, you can also simply provide instant digital access to a video file.
Webinars are typically anywhere between 30 minutes and 2 hours and should be polished presentations that include well-designed presentation slides. You can use web conferencing software like Zoom to create your webinar (screen sharing a PowerPoint or Keynote slide deck as you present) or you can hire a videographer to come to your home, record your presentation, and edit in your slides. You can expect purchasers to want a copy of your slides as part of this digital product. Audio only files and transcripts are also often included and generally increase both the accessibility of your product and conversion.
One inexpensive way to create a webinar product is to compile your free webinars that you used for list building into a product that your audience members can purchase after your webinar series is over. This is another great strategy to fully capitalize on the effort that went into preparing your free webinar series.
Online Courses
An online course can be video format (in which case, it's really just an alternate branding to a webinar), written format, or a combination (again, your audience will expect included access to presentation slides, audio-only versions of your presentations, and/or transcripts). It may include a live aspect, such as a live video lesson (Facebook Live into a private group or Zoom webinar, for example) that students can attend, or be entirely pre-recorded.
It may include a discussion forum, such as a private Facebook group for students, or you may use the comment feature on your lessons to answer questions, or you might simply include course materials with no means of interacting with you. You might also include assignments, quizzes, and a test at the end of the course. If you go this route, consider providing some kind of certificate of completion, or get your online course certified with relevant organizations. Generally, the more material (and the more unique and valuable it is) and the more interaction, the more you can charge for the course.
Membership Sites
Free or paid memberships are a great way to grow your audience and make money off your blog. You can use a free member's area as a lead magnet to grow your audience, or you charge a subscription fee for a membership if you routinely add or swap out content to justify the ongoing expense for your customers. to share exclusive content with your VIP followers.
A membership site might include…
articles (basically high-quality blog posts behind a paywall)
ebooks (a great place to put retired free downloads or premium ebooks)
videos (a great place to put your webinar videos if you don't want to package them up and sell them as a standalone product)
other valuable content such as exclusive discount codes either for your products (or you might negotiate discount
codes with companies who advertise with you to be used for this purpose)
some kind of discussion forum, such as a private Facebook group or Slack channel
some kind of live online event aspect, such as a Zoom webinar or Facebook Live into a private group
Other Subscriptions
There are other digital products that you can create that follow a subscription model, but that don't involve as much content creation. One option is to charge a monthly fee for access to you, either via a private Facebook group, Slack channel, or group consulting that might occur via email and/or Skype or Zoom call.
You might also charge a subscription fee to continuously access an online course or participate in a webinar series.
Favorites
The Mai Favorites plugin (included in Mai Solution) allows you to aggregate all your favorite/recommended things in one place for your audience. This is especially useful if you have a large, dedicated following and/or if you use affiliate marketing as a source of revenue on your website.
This plugin creates a new 'Favorites' post type where you can add a link (Amazon, Simple URLs, Pretty Link, or direct link) with featured image, short description, and a button link to another product.
Testimonials
Testimonials or reviews show social proof. If you sell anything on your blog, testimonials make a huge impact. They build credibility and trust in your visitor's minds and are a key deciding factor in deciding to buy.