Table of Contents

[Hide]

[Show]
Reading Time: ~
4
minutes
Learn how to use your unique experience to create content/media to grow and develop your business.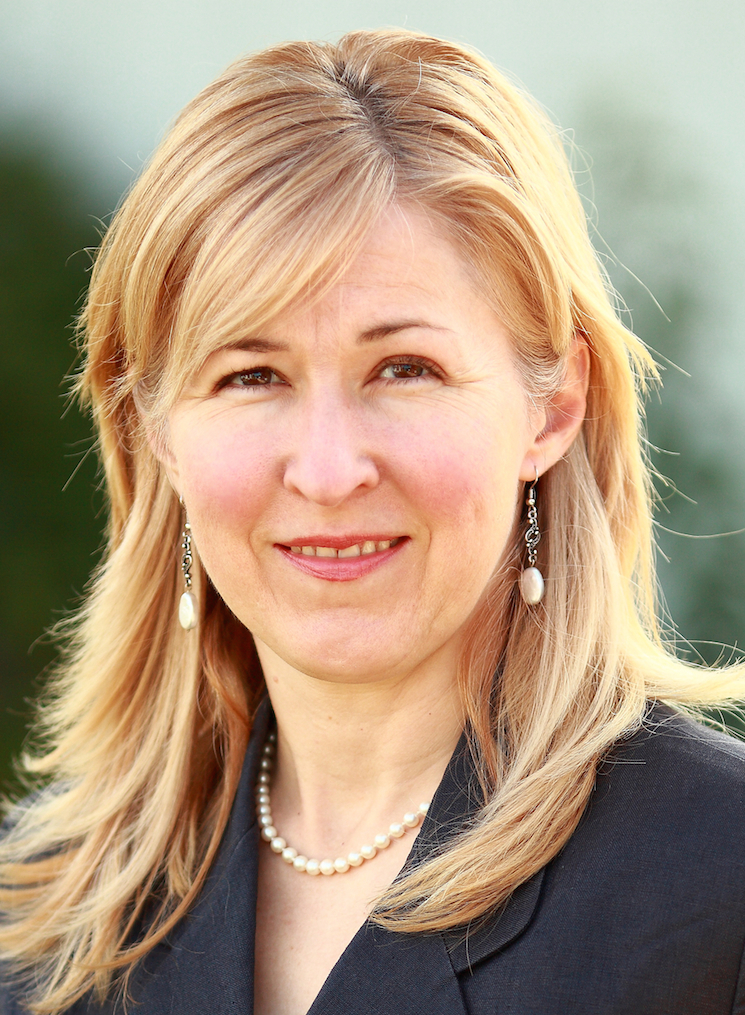 Today's Guest: Sarah Galbraith Laucks
Sarah is passionate about content marketing and how it can be used by business owners to connect with customers. For the past three decades she's been creating content and working with other content creators, across every type of media. These days she teaches women running small businesses how to market with content. When she's not obsessing about content you can find her trying to keep up with her hobby flock of chickens (they are a group of master escape artists!)
Website: Sarahgalbraithlaucks.com
Quick Win
Plan ahead and develop a structure. It might look like content is posted "in the moment" – but if you study other people's work you'll see the organization.
Find efficiency: Using a scheduling tool (my fav is Later.com). Use Grammarly to improve your writing.
Employ C.O.P.E. – Create Once, Publish Everywhere. Create your content one time, publish it in multiple places – a great example is Intuition Physician. Why? People are on different platforms – your goal is to connect with them and bring to where you want them to be.
Next Steps
REPEAT/REPURPOSE content, especially core messages (why? New followers, people like to be reminded, they need to hear a message multiple times)
You're a teacher in this role. You're teaching people your content – whatever it is.
Invite a consultant in to periodically review your materials. You're in the trees, they are at the 30,000 foot level. They will see things you might miss and help you find CONTENT GEMS. 
Show Notes
1:11 – Content as a marketing tool because it is what drives discussion on a website. Being authentic in sales.
3:24 – One of the things we hear a lot about at BizBudding is creating content. We suggest that bloggers address solving pain points or problems. Your site is a billboard for the services you provide. Let your problem solving increase your credibility for the customer.
5:30 – How should people separate content from sales oriented writing. Sarah shares her process that she uses and what she recommends for her own clients.
Identifying Core Messages – areas you have expertise in, start carrying something to write down topic ideas and pretty quickly you'll see how to group them together and you'll see your core messages. This is the backbone of your content.
Brainstorm down your list of topics you want to talk about.
8:25 – What if you're not a blogger, you're a brick and mortar business with a website. Do I still need to create this kind of content? Plus, what is content?
13:02 – How to take square images and get them into the blog. A New Version of Mai Theme that is designed for instagram bloggers – everything is based on squares!
13:30 – Start simply with just one or two posts as a goal.
13:45 – Growing your business by taking all of your content and organizing them into a blog post, such as with youtube videos or instagram posts. You can always refine, enhance, and continue to add value to it as you go.
15:00 – How to build a list of your subtopics. Taking that same content and your effort and getting it to perform for you in other places. People learn in different ways.
17:45 – Creating content with subtopics. Working with a consultant periodically because sometimes as a creator you need someone to look at your content from a different perspective.
Brainstorming sessions – turn off phone, email, etc. 
Idea Boxes – tracking ideas on a regular basis & notice what time of the day your brain is most creative.
19:10 – Don't be worried about how unique or different your voice is; just be yourself and start thinking about how you address your clients problems in your own voice.
22:45 – Perseverance is a big part of creating content. 
24:30 – Technology challenges. When you produce that content, and you experience those frustrations, don't give up. Keep holding on to your dream, because it's not that you are failing – you're developing a brand new skillset.
28:00 – What should I focus on first? Being authentic! Listen to this episode all about How to be your authentic self.
32:50 – Getting your voice heard. How to share and showcase yourself and your talents in more than one place.
Website, email list, social media, public speaking, printed publications – people gravitate to what feels comfortable to them, being in multiple places it insures that you connect with more people who need to hear your message.
Repeat things. You need to have pillar content, repeat and remind.
34:45 – Back to learning styles – having things in different formats can reach people who have various learning styles. Think about this as a producer of content. Keep your customers and their learning styles in mind, meet them in the places where they are.
37:50 – Tools we use and how the human brain works. Writing something down by hand on paper gives you a 90% greater chance to make it a reality.
39:45 – If you don't like to sell, don't forget to create some content that is sales oriented. The services you provide, sharing the value you bring, the price, and some testimonials. This does provide credibility!
42:10 – Making three price levels for customers to come in where they are comfortable. They already want to do something with you and you're giving them the options.
44:00 – Growing and our community with a book club. Check out the blogging community David mentioned.
Resources
Recommended viewing:
The movie Wind (about sailboat racing) for "keep going" encouragement and a view of the process behind a finished product
The movie Julie and Julia for insight into the process behind a finished product
Recommended reading:
Books by Peter H. Reynolds: The Dot, Be You!, Say Something, and Start with a Dot (Guided Journal): A Journal for Making Your Mark
Next Episode
Ruby Le is a dating coach who works with clients all over the U.S. as well as parts of Canada. In this podcast, she shares tips for repurposing content that transformed her business.