Mai Solution
We took the experience we learned from building hundreds of websites for law professionals, bloggers, and business owners and created an all-inclusive platform, Mai Solution. With Mai Solution, there's no need to worry about hosting, themes, plugins, or technical SEO. It's all there, available as one single monthly subscription that is 100% managed for you.
Your journey to remarkable starts here.
We built Mai Solution to empower you to be remarkable, quickly. We've been building and hosting popular, high-performance WordPress websites for years—many receiving 5-20 million page views a month—and have taken everything we've learned and created a fully-integrated, tailored solution for anyone looking to take their business or brand to the next level.
So move forward with confidence. Build your first website, migrate from that slow website builder, or move from online directory sites knowing that we have your back with Mai Solution.
Pick your niche & launch quickly.
Whether you looking to promote yourself as a personal brand, starting a website for the first time, or are a seasoned professional trying to grow your practice, you'll find Mai Solution is designed with you in mind. You can count on our experience to provide you with the right foundation. Choose the solution below that sounds the most like you to learn more about what you can expect in your niche-ready, fully-integrated solution.
Benefits of Mai Solution
Ready to join the ranks of some of the most successful brands on the web? Here are the benefits of a Mai Solution.

Hassle-free setup
Once you purchase your Mai Solution subscription, just provide your domain and website name, and we'll have your site ready in just a few days. We'll stay in touch with you every step of the way so you know exactly what to expect.

Managed DNS
Every aspect of your Mai Solution takes speed into account. That includes DNS. We manage DNS through Cloudflare, authoritative DNS that boasts the fastest performance of any managed DNS provider.

Hosting & SSL included
Keep your site secure and eliminate the need for a separate hosting account. We provide dedicated hosting through a VPS, meaning you'll benefit from enhanced performance and security advantages.

Pre-configured WordPress settings
Save the time and expense of optimizing WordPress. We are WordPress experts so you can trust us to configure the core settings for optimal performance.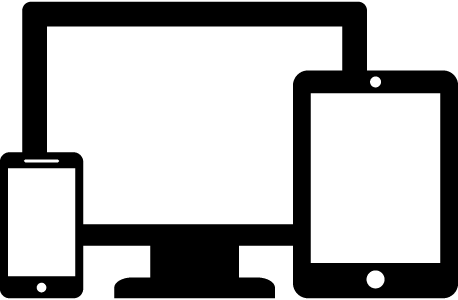 Fully-responsive website
Because your site will be fully-responsive, it will automatically adjust no matter what screen size your visitors are on. This is critically important since approximately 50% of traffic is now mobile.

Turbo-charged site speed
Site speed is a ranking factor and strongly influences UX and time spent on site. A synergy of thoughtful architecture, clean code, and efficient design produces a solution built for speed, delivering turbo-charged load times.

Niche-ready designs
Get a high-end, niche-specific design without paying for expensive custom designs that often look the same. While your site will already look tailor-made, it comes with tons of built-in customization options if you feel like getting creative on your own.

Starter content
No one likes staring a blank page, and coming up with the right words can be a stalling point for many people. Your Mai Solution eliminates this bottleneck by including keyword-enriched starter content to get you up & running faster.

Industry-specific features
Based on your industry's audience and your backend needs, we'll include additional built-in lead generation, monetization, and/or content customizations that you'd normally have to purchase separately for an additional cost.

SEO-optimized design
Your Mai Solution is optimized for technical SEO and industry keywords on your main pages to eliminate thousands of dollars paying an SEO expert and avoid missed opportunities to rank and drive traffic.

Trusted, core plugins enabled
Save time, avoid bloat, and greatly reduce the risk of site hacks and plugin-related performance issues. We have personally vetted all plugins included in Mai Solution and either use them on our own sites or our custom client sites. 

Ecommerce ready
Includes WooCommerce ready to go so you can sell physical or digital products, subscriptions, courses, and more. Integrates with most commonly used email automation software, so you can extend your marketing reach based on your sales.

Free training
Many companies set up sites so that you need thousands of dollars of training. Mai Solution is set-up to eliminate this need as well as provide you with awesome training for how to get started blogging and using WordPress and Mai Theme for free!

Prompt, friendly, expert support
We take great pride in what we do and are here to help you succeed. We have a great support team and customer service and typically respond to questions within five to ten minutes (sometimes even on weekends when we're not enjoying a beer 😉).

Total solution
Combining all of these components into a single solution eliminates the need for separate accounts, reduces costs, streamlines processes, and simplifies your life. 100% managed, 100% worry-free, so you can focus on growing your business/brand.
What You Get in Mai Solution
Expert Design & Features
We know that in order to promote your practice, personal brand, or blog it's crucial that you look professional and qualified. A website that looks like it's stuck in the '90s (or worse, no website at all) just isn't going to cut it anymore. In a Mai Solution, you'll get a website that's beautiful and functional straight of out the box, with a sleek, modern, SEO-optimized design that presents you as an expert in your field. That being said, the platform your site will run on is far from cookie-cutter. It includes some really powerful features that allow you to customize as much or as little as you want.
Your site also comes pre-configured with the features you need to establish your expertise, authority, and trust (aka EAT) so you can keep growing your blog, brand, or practice and make it easy for people to find what they need. This includes everything from related posts, author box, social sharing, comments, easy navigation, and more.
Worry-free, Managed Hosting
Hosting is really important. It's also kind of a hassle set up and worry about. We know you are most concerned with building your practice, creating amazing content, or promoting your brand, so that's what you should be pouring all your energy into. That's why take care of hosting for you so you can have peace of mind and not headaches.
Hosting plans that use a virtual private server are set up to provide dedicated hosting. This is how we provide our hosting because it allows sites that experience higher levels of customer traffic, sell ecommerce products, or host membership sites to flourish.
Core, Trusted Plugins
Plugins can be bottlenecks in website development. In fact, some plugins are so poorly developed that we ban them from use on our platform. We never recommend a plugin we wouldn't use ourselves. Your Mai Solution comes with a core set of trusted plugins already enabled, so you can have the features you need without worrying about breaking or slowing down your site.
Ecommerce Ready
Because we are talking about your practice, blog, or personal brand that you've worked hard to build and seek to continue to grow, this component of your website needs to be powerful and work seamlessly. You'll be happy to know that your Mai Solution integrates great with WooCommerce so have a solid, trusted ecommerce platform to get started on right away.
Robust Security
Everyone should have a secure site with an SSL Certificate installed. SSL is a general name for the technology that encrypts and protects web pages during network transmission. Most users will often leave your site immediately if they see it's not secure. This likelihood is increased when any type of transaction experience is involved. Even if you do not take payments through your site, people will likely contact you through your site and do not want to have to worry about their information being at risk. According to the, 81 of the top 100 sites on the web use HTTPS by default. With a Mai Solution, you will too.
Turbo-Charged Site Speed
Speed is a key ranking factor and is one of the biggest impacts on UX and conversions on your site. We put usability, speed, and functionality at the forefront of your Mai Solution. We've built sites to display events, consultants, coaches, and more, often including front end (public) user submissions that require admin approval before automatic display and categorization.
Stellar Support
We take great pride in what we do and are here to help you succeed. We have a great support team with great customer service and typically respond to questions within five to ten minutes.