Reading Time: ~
6
minutes
All SEO settings for the pages and posts on BizBudding are managed through the Yoast SEO Premium plugin and on the WordPress platform. With this in mind, there will be numerous references throughout this guide to the plugin and how to use it. Let's get started! 
Set the Focus Keyword
Every page on your site should have at least one focus keyword. The Yoast SEO Premium plugin allows you to also target a related keyphrase if you wish, which you can do by simply clicking the "+ Add related keyphrase" tab within the Yoast meta box. If targeting multiple keywords, focus efforts on the most important one (i.e. focus keyphrase) first.
When choosing a keyword, keep in mind it should relate directly to the post (and should be in the post). It should express the main idea or topic and be specific enough that Google can easily decipher the intent of the post. Usually, the keyword will be in the title of the post, and if it is not, you want to make sure it is.
Generally, you want to shoot for a long-tail keyword because they are less competitive. Long-tail keywords are usually phrases of more than three words, but sometimes two-word phrases, depending on the situation. You'll be able to more easily rank for long-tail keywords, and they will better express to Google what the post is about.
Another useful feature in the Yoast Premium plugin is the "Insights" feature, which displays prominent words in the post or page. You can use these as suggestions for keywords. Below is an example of the prominent words from the post, 10 Ways to Use Your Website as a Marketing Tool. This could be very useful if the content was created prior to any SEO work being done. Ideally, though, you want to know what keyword or phrase you want to target before you begin writing. This will help to guide your writing.

Lastly, keep in mind your content should be keyword rich (but not stuffed). Forcing the keyword into the content too many times can actually hurt your SEO.
Set the SEO Title
The SEO title is different from the page/post title (H1). It is what is displayed as the title in the search engine result for the page/post, therefore it is extremely important that you include your keyword in the SEO title. Below is the post, 10 Ways to Use Your Website as Marketing Tool, in the SERP with the SEO title indicated.

Set the SEO title by clicking on the blue title toward the top of the Yoast meta box. It will show the page or post title by default. Do not take this to mean the SEO title has been auto-filled by the plugin. You must manually fill in this field. Once you click the title, it will reveal an editable field where you can enter your text. You can use the same title as that of your post or it can be slightly different, but they should be similar so as to avoid user confusion.
There is a colored bar right beneath the SEO title field which will appear green when your title is an ideal length. You can include a separator and the website name at the end if your title is too short. Below is an example of an SEO title that is an ideal length. In this case, it is also the same as the H1.

Master Your SEO
Craft + Optimize Content to Make Google Notice Your Expertise and Experience, then Convert Your Traffic Into Sales
Write a Meta Description
Meta descriptions are important to SEO because they often determine whether or not a user will choose to visit your site over a competitor result in the SERP (search engine results page). The meta description describes what the page or post is about. The number of characters you may use in your meta description is limited, so you need to make them count.
Here are some helpful tips for writing meta descriptions:
Read the post and identify the main concept.
If it is a question, try to simplify the answer enough so when people Google it, the answer is right there.
Phrase your meta description like a call to action. In the example we've been using, the meta description begins: "Read this post". It is directing the user to do something.
And of course, make sure to include your keyword.
Set Alt Text for Images
Make sure to set your alt text (aka alt tags) for all images on the post/page. You can also set the title tag while you are at it, but it is not required.
According to Yoast:
Google places a relatively high value on alt texts to determine what is on the image but also to determine the topic of surrounding text.
When creating alt text ask the following questions:
What is this literally an image of?
How does it connect to the content?
What does it say/show/describe?
It's okay to be descriptive–in fact, it's ideal. It's important to include your focus keyword as well, as long as it logically makes sense in relation to your image. If it does not, then you might want to choose an image more directly related to the topic.
How to Set the Alt Text
To set the alt text, pull up your image in the media library (or directly within the post by clicking the image, then Edit) to enter your alt text in the field provided. Below is an example of the featured image from the post, 10 Ways to Use Your Website as Marketing Tool (displayed in the Media Library UI).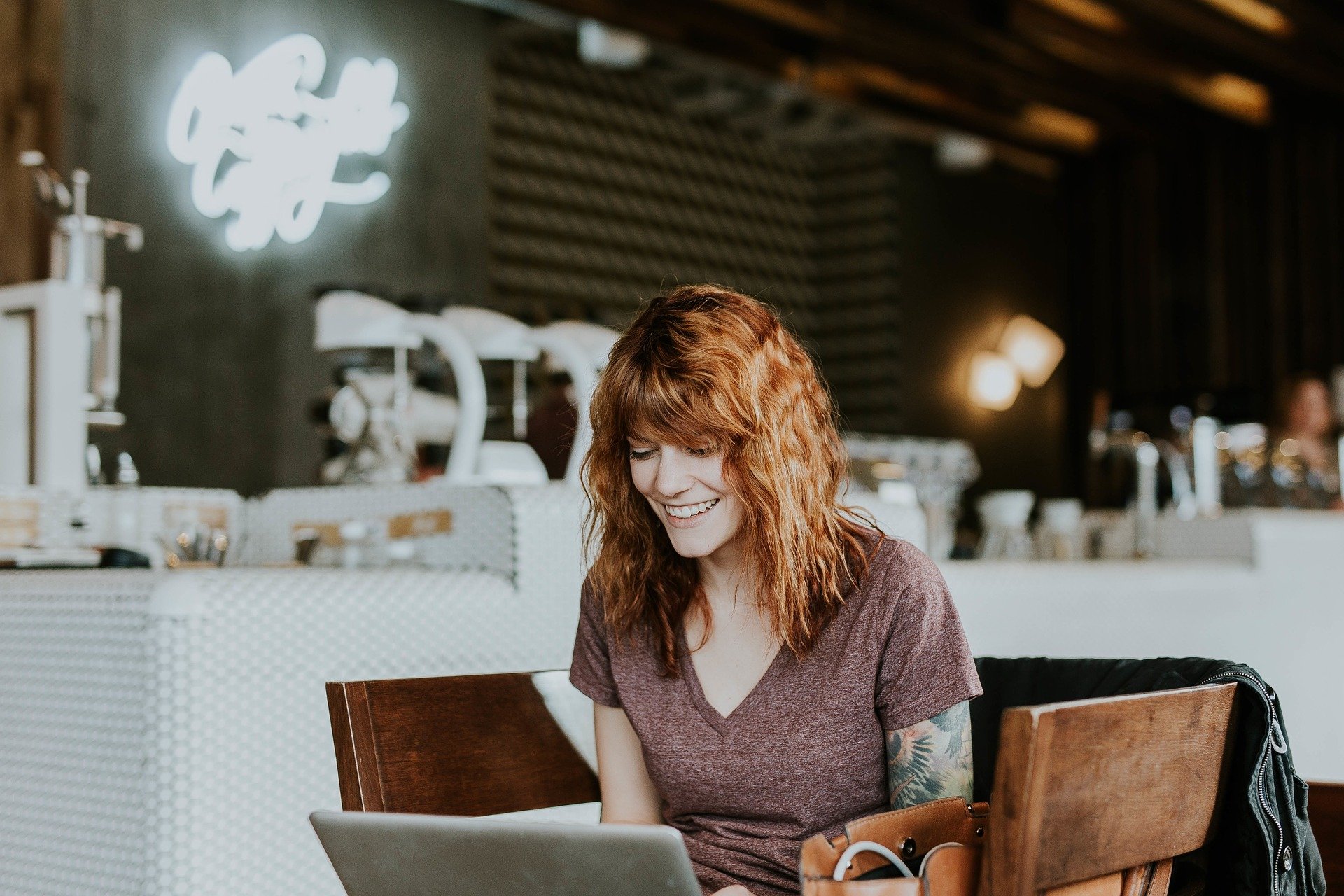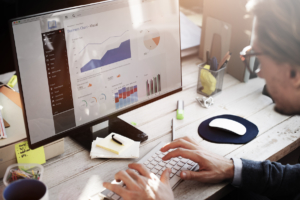 New to website building?
If you're like most people, when you decided to DIY your website, you dove head-first into the technical details. The problem is creating your dream website doesn't start with a template or technology. It starts with proper planning. Get started planning an amazing website with this free webinar!
Website Planning:
Practical Steps for
Planning a Website
If you want to keep going with your website planning, check out our free on-demand webinar
Select the Category
Categorizing your content is important to keeping the site organized, the user experience, and Google's understanding of your site structure. Select the category that best fits your content. Avoid using the uncategorized category, as this adds no real value for users. Ideally, when you are setting up your website, you should create a few core categories that apply to the bulk of your content.
Use Headings in Your Content
Headings (H2s, H3s, etc.) designate the structural hierarchy of topics within the post. They also make your content easier for users to digest and scan and decrease the likelihood that they will bounce. Include the keyword in your headings to maximize SEO impact.
Include Links Within the Content
Internal Linking
Internal linking within your posts establishes a network for Google and users to reach content that may be deeper within the site as well as other relevant or related content. You can use Yoast's internal linking suggestions for ideas on which pieces of content to link to. These appear in the right sidebar of the post editor.
External Linking
External linking is also important to your overall linking strategy as it can position you as an authority in your field. The thought behind this is that linking to outside sources not only builds trust with your users but also with your peers, who will hopefully link to you as well, further enforcing that authority and increasing traffic to your site.
The Yoast plugin has an SEO check for external links in your content and refers to them as outbound links. Linking to external sources should feel organic and be relevant. Don't just link to another site for the sake of doing so. External linking creates a network of related content for Google to follow much as internal linking does within your site.
Use Relevant Anchor Text
Lastly, avoid using generic anchor text–the words users actually click–like "click here" because this has no SEO value. Instead, use key terms or the name of the post you are linking to.
Fix Broken Links
Following off the last topic of linking within your content, it is essential that you check all links within the post to be sure they are working correctly. If they are redirecting, update them. If they are broken, fix immediately. Broken links are bad for SEO because they prevent those posts from being crawled and indexed. They also negatively impact the user experience, as they impede users from reaching the content they were looking for, and they will go somewhere else to get it.
You can identify broken links sitewide via a tool like Sitebulb. Then, redirect all broken links or designate them as 410 Content Deleted.
Download the How to Start Blogging Guide
Explore this FREE GUIDE to take a deep dive into how to start blogging to make money. Get a PDF version of this guide right to your email, plus weekly tips from our blogging experts at BizBudding.