Reading Time: ~
6
minutes
On the podcast today, our guest is Seth Spears, a digital marketing strategist, who worked hand-in-hand with Katie to build Wellness Mama. Seth is an entrepreneur and a small business crusader. Nothing gets Seth more excited than helping bloggers and small business owners go from good to great by optimizing their web presence for long term organic growth.
This episode is an in-depth look at how successful entrepreneurs Seth and Katie were able to scale their own business with the right mindset and business plan. Seth shares some strategies that the average person can implement in the real world. 
Great entrepreneurs work to overcome self-doubt and obtain life skills necessary to thrive and grow. Whether you are tackling a new venture or new business you CAN learn how to implement these problem-solving techniques and nurture the entrepreneurial mindset to have a successful business.
Seth will also share how he and Katie are able to maintain a successful business while simultaneously raising entrepreneurial kids.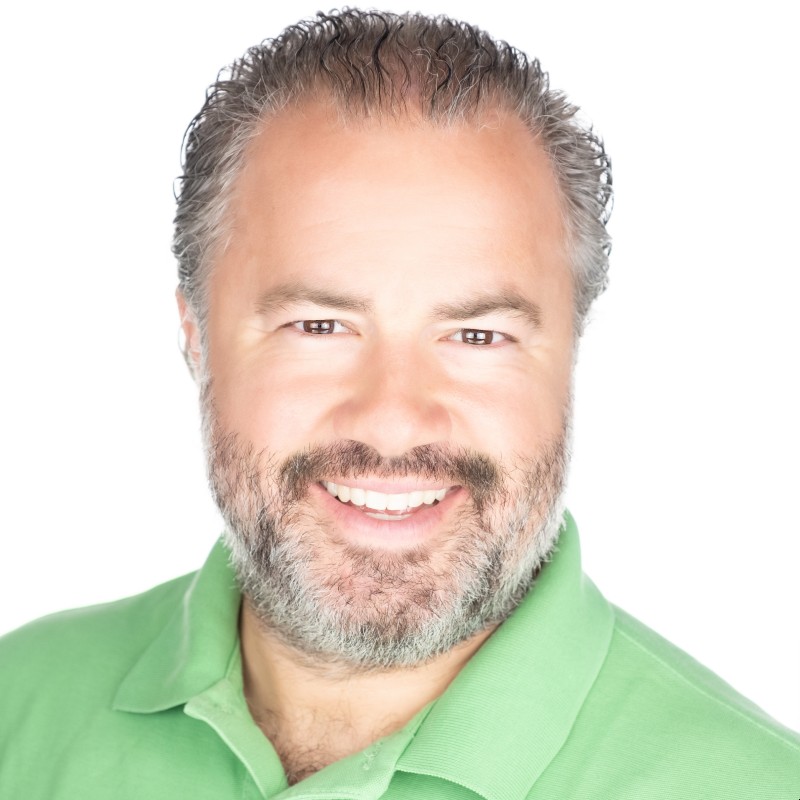 Today's Guest: Seth Spears
Seth Spears is the founder of Spears Marketing, a boutique digital marketing consultancy. After five years as the strategic brain behind some of the fastest-growing small businesses and health websites, he combined forced with his wife to grow WellnessMama.com into one of the top online destinations for moms, serving as CMO & CTO. As co-founder of Wellnesse, he now serves as the strategist and CTO of this rapidly growing and innovative personal care brand.
Outside of work, Seth is a father of six, an avid outdoorsman, lover of all things water, athletic, and sports-related; fanatical about Cincinnati Reds baseball and Cincinnati Bengals football, a perpetual optimizer, angel investor, creative thinker, and a consummate business connector. As a purveyor of good times & questionable decisions, he considers the necktie to be a type of medieval torture device.
Website: https://wellnessmama.com/
Twitter: spearsmarketing
Quick Win
Repurpose some of your content in different ways based on the modality of learning your community consumes most.
Ask for feedback from your audience, request a "reply" to your next email campaign.
Shownotes
1:30 – Business Owners Seth and Katie have had an entrepreneurial mindset that has helped them to grow Katie's brand, Wellness Mama. Seth shares insight from his personal life on how Wellness Mama got started. 
5:08 – Starting from a passion project – The internet is so big today it can be hard to cut through the noise. How do you reach the right audience to provide value? 
6:20 – Once you got the taste of revenue coming in, how did you come up with the content ideas for what to write about?
6:55 – A Content Wheel can help with critical thinking. – Mapping out the logical association between ideas on a whiteboard helped Katie make those connections to the topics about which she wanted to write. At first, Katie was writing for herself, but over time it evolved into her creating content and writing for her audience. With social media, primarily Facebook, then the others, Katie and Seth shared these articles and her traffic grew organically at first, and it expanded from there. Sharing with people who know, like, and trust you is the easiest way to grow your audience. 
10:24 – Crossing the Chasm, a book David mentioned – using the term MVP – get your core content up there, get enough up to show people, and get feedback on it. Get 80% there and get it launched. Early adopters sacrifice for the advantage of being first, the early majority waits to make sure. The first group are the innovators, they want to test it, play with it, then the early adopters, then the early majority, by then a concept is well adapted. Then you get to the laggers. Innovators and early adopters are the people you need to reach out to and find. Utilize Google trends, keywords, do research, write content you like to talk about and create. The content is coming from you but you're reaching an audience that's really specific.
13:00 – When you're just getting started did you stay focused or did you go really broad? 
13:10 – If you wait till it's perfect you'll never get started. If you have an article that is already really good or new resources come out, it's a lot easier to update than to create something entirely new from scratch. Update older content.
14:00 – Start creating content and keep it fresh.
14:17 – Suggested length depends on the niche, what type of information you're putting out, audio, visual, written,… optimal SEO 1200 words, but don't get hung up on the length. Don't just ramble to reach the word count. Say what you need to say if it only takes 800 words then just say that.
15:43 – Example from Wellness Mama. Katie did weekly recipe menu plans, sharing online free onsite, the feedback was that people loved it! So, we decided to create a recipe planning system to sell. We created a certain number of meal plans. We created a meal plan and set it up on an autoresponder, sold it with a PayPal link. One of the first things we did was create an email list – this system wasn't perfect, but we made money from it and it evolved, we continued to upgrade this and relaunch it and make more money.
20:10 – People need to know they just need to get started. The other thing is, you realized as you grew it, you realized that partnerships were the way to go. Everyone knows someone that you can talk to and ask people to help you present it to other people.
21:30 – Updating blog posts with narrow-focused content, making the reader experience better. 
23:09 – When you are thinking about podcasting, how do you tie things together? 
25:00 – Coming up with the Wellness Mama podcast, taking topics we've already covered and interviewing experts or just doing a monologue and creating the podcast happened organically. At first, we weren't consistent, then we updated it and got consistent, etc. We were trying things to see what would stick. 
27:20 – Is consistency important? If you're not going to do it consistently, then probably don't even bother. Think of it as a series, it comes out consistently every week at the same time, they're used to your show coming out at the same time every week. They can get really annoyed if it's not there. If people really like your content, having that schedule is extremely important.
29:00 – You've got to do the right things long enough, consistently.
32:00 – How often do you publish your podcast right now?
32:50 – Frequency of podcast schedule, weekly, monthly, seasonal, etc Batch record shows
33:49 – Do you use the content wheel for the podcast?
34:02 – Great idea! We would definitely do that if we were starting over. Go really deep on certain topics, depending on what your audience wants. 
35:43 – Entrepreneurship and the ups and downs that all successful people experience.
37:52 – Seth's natural way of raising kids as an entrepreneur. Encouraging entrepreneurship – those are the people making a difference in the world. Being an accidental entrepreneur. About Seth's kids' projects, podcast, cookbooks, etc.awakening their creatively, TED talks and helping kids find ideas and inspiration
44:10 – Seth's examples of what his kids are interested in. TED talks, Superworms, etc. Encouraging kids to be as creative as possible, let them read as much as they want to about it, let them research and dig deep on the subjects they are interested in. The skillset we need vs. in the past. We need critical thinkers, creativity, thinking outside the box, problem solvers, to make the world a better place. 
48:00 – Utilize research and especially if you're blogging, learn to retell a story in a way that's natural for you. There's so much information out there today, it can almost be hard to reach your audience, but if you can tell your story, with your passion in your words, as if you are telling your friends a story, adding audio, video, pictures, you have a real opportunity to grow.
49:20 – The curse of the entrepreneur    
50:00 – Teaching our children not to just rely on technology, it is important to know how to work or get along without it when necessary.
54:00 – Using content for multiple mediums.
56:00 – How to get feedback from your audience?
57:00 – Reaching your audience in different ways and experiencing growth.
58:46 – Book Atomic Habits – making a one percent difference.
Resources
Note: Some of the resources below may be affiliate links, meaning I receive a commission (at no extra cost to you) if you use that link to make a purchase.
Next Episode
Our guest on the podcast today is clearly someone who fits the definition of Cranktivity. Tom is not only a seasoned podcaster but he also is the host of America's largest syndicated home improvement radio show! Tom shares insights on everything from how to start a podcast to how to entice podcast listeners with storytelling.  …