Reading Time: ~
5
minutes
Ever wonder how to get your business venture started, especially now in times of such economic challenge? Today we are going to tell you how to do that by explaining how your experiences are a gateway to content. In this podcast, David talks to a couple of women entrepreneurs (mother and daughter) and how 17-year-old Brianna showed her family that creating a successful startup—even amidst COVID—was possible.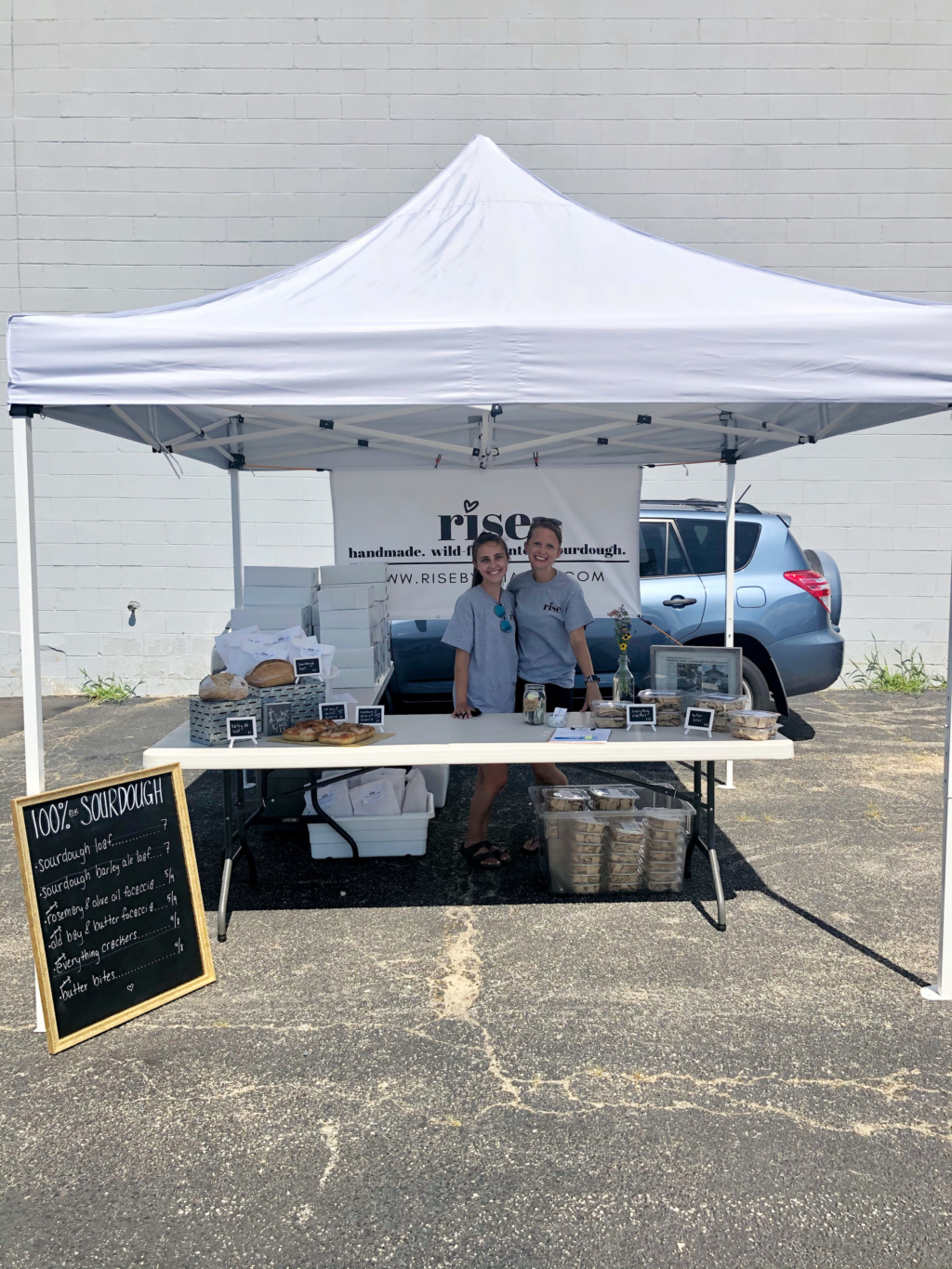 Today's Guest: Christina and Brianna Schindler
Meet mother and daughter entrepreneurial duo, Christina and Brianna Schindler. Pre COVID, on top of their day-jobs in the educational field, Christina and her husband, Bill, began a healthy cooking business. Months, expenses, and a lot of risks later, Christina has quit her administrative job and is now working as her own full-time boss. Their love for good food and inspirational mindset held apparent in their parenting, as their now 17-year-old daughter followed in their footsteps. When the initial COVID lockdown hit, Brianna converted her passion for cooking into something monetarily and emotionally beneficial, a sourdough bread company. Now, the three of them work off of each other, still holding down normal lives but integrating what they love into each day's work as entrepreneurs.
Websites:
Quick Win
Put your head down and start working. Set aside a few minutes (could be just 15) to work on your website, passion project, etc to build upon it consistently. Try making this a daily habit. If you get stuck, a good place to ask for help is inside the BizBudding Community, join today!
Show Notes
1:30 – Entrepreneurship in times of challenge.
3:18 – You might learn that entrepreneurism is possible in the most unlikely of places or when you are not seeking it. Successful businesses often start out as passion projects or ways to give back to the community. 
6:41 – Marketing tools to use when starting an online business. Facebook is great for connecting and marketing locally. Also, if you are making something like food, you can start by delivering free samples locally to get the word out.
8:50 – If you are running your small business out of your home—especially when it comes to food—be aware of the laws in your area and what they allow you to do (e.g. cottage laws ).
10:28 – Getting started: you just have to put your head down and do it. Each day there are incremental gains if you focus and stay with it.
11:29 – Making sure your kids are exposed to a wide variety of experiences lets them know that anything is possible.
12:14 – For most of us entrepreneurialism is not in our DNA. Take your passion and start to create a business, but know that it's going to take a little bit of time and focus to be successful.
13:30 – Knowledge of tools when starting out online. It's important to know where your audience/target market is and what platforms they use. 
14:14 – What does starting a business online look like? You can start out with no experience and learn as you go. Understand all the variables of your new products. Figure out the financial side/ecommerce early on. One of the best things you can do is set up the workflow from production to shipping and have a firm grasp on that process.
16:02 – The behind the scenes of building a business can be very rewarding, especially connecting with customers in person.
17:09 – Expanding online—the path of progression from beginning to shipping and delivering. Each next step is scary and there's a financial risk, but when you start crunching the numbers and see things come together you realize you can do it.
19:34 – Pulling from your stories and experiences. Use your stories at the forefront of your content and the message to tell the how and why of what you do.
21:33 – Staying focused when you have a lot of irons in the fire. Trademark struggles. Branding can be difficult when you are trying to branch out in a lot of different ways. 
23:11 – Running into difficulties means you're moving forward and you've made progress. A lot of people when they are thinking about starting a business worry about all the challenges they can run into. Just start, and as you move along, find people who can help you steer around those difficulties.
24:01 – Ask for help when you need it. Doing it all yourself is possible in the beginning, but inevitably you'll be weak in certain areas and it could cause problems down the road. In the long run, sometimes paying an expert saves you a lot of money and a lot of time.
25:54 – Choosing a domain name. People get stuck because they want to start with the end in mind. Use the 80/20 rule and shift as you start to meet your audience where they are.
27:17 – Having a clear content strategy or fly by night? Being more deliberate with how you deliver content helps with organization. Also important to see the difference between what's a post vs what's a blog and reutilize content.
28:30 – Every couple of months take a look at what you've written, what's getting traction with your audience and with Google. Write for your audience to build a rapport and grow your audience faster. Address the needs of your customers and the problems you're trying to solve and how your content relates to that.
31:00 – It can be deceptive to look at others and think they created a successful new business overnight. It takes a long time to get there. Take advantage of opportunities that come along, but it's not about luck, it's about putting your head down and working hard.
33:00 – Connections that you couldn't get from your backyard. You can find like-minded people online when you start putting your message and story out there.
37:49 – Reaching your audience and avoiding trolls. Keep reiterating "they're not your people." Part of the challenge is rising above the comments and knowing that you have a group of people that really appreciate what you do and serve them well.
42:09 – Last tips/thoughts for young adults getting out of college – If there's something you have a passion about, just put your head down and do it. It's more of a time risk than a financial one to start. Embrace all the ways you can grow and learn. 
44:33 – Share content with your audience in a community. Meet other people and learn from each other.
Resources
Recommended reading: Superfans: The Easy Way to Stand Out, Grow Your Tribe, And Build a Successful Business by Pat Flynn
Next Episode
If you are looking for feedback and interaction with your readers but you aren't sure how or if it's even important, today's episode is for you. Brandi and Rebecca will discuss the importance of building community in today's world and how to get started.