Table of Contents

[Hide]

[Show]
Reading Time: ~
4
minutes
When you first start blogging, it can sometimes feel as if you are speaking to an empty room. You share your skills, knowledge, and talents, but the only response you get is crickets. ?
If you are looking for feedback and interaction with your readers but you aren't sure how or if it's even important, today's episode is for you. Brandi and Rebecca will discuss the importance of building community in today's world and how to get started.
Today's Guests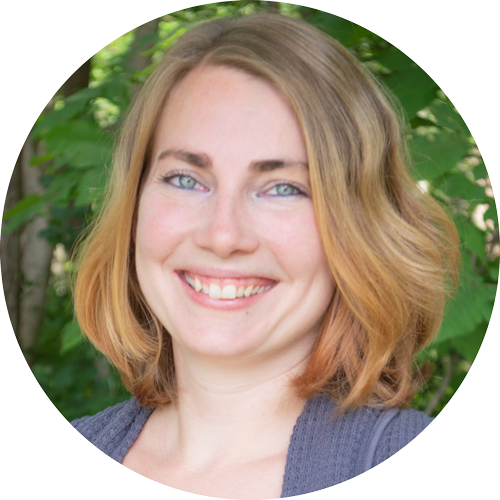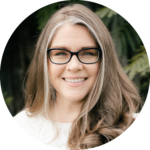 Brandi Capozzi
Brandi is Bizbudding's head copywriter and marketing specialist. She loves putting together content for BizBudding's blogs, emails, and community to help people be successful online and pursue their passions.
Rebecca Huff
Rebecca is BizBudding's affiliate manager and owner of That Organic Mom. She enjoys teaching, whether it's how to build a more profitable blog or how to get kids to eat spinach. Her favorite aspect of working at BizBudding is helping other bloggers succeed.
Quick Win
Test the waters to decide if a community is right for you and your audience. How? Tell them what you are thinking and ask them if it sounds like something they'd be interested in and what they would want out of it.
Next Steps
Check out our bonus resource to decide if you should make your Facebook group into a community.
Join our blogging community to continue the discussion and ask us questions.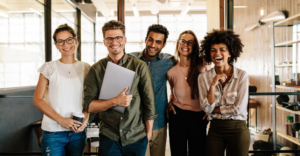 Interviews & Actionable Strategies for Entrepreneurs
Never Miss a Podcast
Sign up to receive email notifications whenever a new Cranktivity podcast episode is released.
Show Notes
0:48 – First thing you need to do when you add people to your community: Let people know where to go, how to get started, community guidelines, generally pointing people to key features.
1:57 – Onboarding, showing new members how to set up their profile, how to enable/disable notifications
2:45 – Reasons you should build a community: to engage your audience and build a connection with them, to get new content ideas from community member questions
5:46 – A community is more than just a Facebook group. There are a lot of disadvantages to Facebook so try a different platform to host your community if you and your audience are unhappy with the current platform.
10:17 – Is having a Facebook presence—alongside a community on another platform—still important? It depends, but if you have good content and good website SEO you will get organic traffic.
13:23 – Who are your core community members? They're people who have always been around and who are very engaged. They're experienced bloggers who ask questions and post helpful comments. Plus how to manage your community once it gets big. Use core members as moderators.
16:35 – How do you get new members to join your community? Just be persistent, but not pushy, with invites
18:35 – Reusable blocks overview. What they can do and why you should use them. They're a great tool for community promotion on your website.
21:03 – Consider turning off blog comments so that people will join the conversation in the community instead.
23:00 – Start building your community with early adopters. Offer long-time customers/core members exclusive first access to your new online community. These can give feedback on what works and what doesn't. They're kind of like beta testers.
26:42 – Getting community members to engage. This can be even harder than getting members in the first place. Keep encouraging people to ask questions, comment, and share. Make your community a safe space for all members to speak.
28:35 – Sharing tips from our personal experience in building the BizBudding community. Be patient, ask for feedback, know your target audience, and keep adding content that will be valuable to that audience. Having a lot of helpful content is the most important thing because nobody wants to join an empty community. If a new member doesn't see anything relevant to their interests, chances are very high that they won't come back.
30:48 – Your community isn't just a place to share your site's content, you need to have extras and bonus content as an incentive to get people to join.
33:55 – Try no to get stuck in your own head when it comes to what you share. Always consider your audience and what will help people at different proficiency levels.
34:35 – See our latest bonus content in our community plus how you can join.
Resources
The bonus resources mentioned here are free to our community members.
Circle – This is the platform BizBudding and That Organic Mom uses. Check it out. (This is an affiliate link.)
Reusable blocks – Join our blogging community to get access to our video tutorial on how to build a reusable block CTA. If you are a Mai Theme or Mai Solution customer and would like to join but haven't yet, contact us and we'll send you a link to join for free.
Can I make my Facebook Group into a Thriving Community – Here's a worksheet to help you make that very important decision.
Video – You can also watch the video version of this podcast in our blogging community. It includes a screen share of some reusable block examples.
Join the Mai Blogging Community
Join the community to get access to any bonus content we've mentioned in this post, blogging resources, Mai Theme video tutorials, and more! PLUS converse with other bloggers and ask questions. (The Mai Blogging Community is free to anyone who has bought Mai Theme or Mai Solution.)