Reading Time: ~
8
minutes
Are you considering starting a website for your small business but not sure if it's necessary? Or maybe you do think it's a good idea but you have no idea where to start. 
With the advancements in modern web technology over the years, creating the site of your dreams is much easier and faster than you think… The trick is knowing where to look to get started.
You need a website. Period. Without one, you cannot hope to keep up with your competitors or be found by the people who need your products and services. In this post we'll share 10 reasons why small businesses need a website and share how you can avoid the common pitfalls associated with getting started.
Why It's Important to Have a Small Business Website
Did you know…
If you do not have a website for your small business, you are leaving money on the table, hampering your growth, and depriving your customers of what you have to offer.
Unfortunately, starting a website can be confusing…
While websites are a lot easier to build, maintain, and afford that they used to be, the process is not without it's challenges for the average small business owner or entrepreneur.
Who do you trust when everyone on the internet has a different opinion on which tools and services are best and why?
And how do you know if they are only saying so because they are affiliated with those products?
Not only that, there are a lot of components involved in creating a website, which just compounds the confusion.
Between website builders, content management systems like WordPress, hosting, themes, and plugins, all the options can be enough to make you give up before you've even started.
We've heard these complaints from many of our customers about their past experiences.
The story typically goes like this…
They chose one path initially because it was touted as the fastest, easiest, and cheapest way to get started, only to discover down the line that while that website builder or host checked those boxes in the beginning, once their traffic grew or they needed more customization options out of their website to scale and monetize, they were boxed by the confines of those platforms and providers. 
Here's another common concern…
Many people find that when they finally choose where and how they will build their website, they quickly realize that it's a lot of work—from the branding and website design to the copy and images to actually building the site and composing the pages—and they have no idea where to start and lack the proper support. 
But this doesn't have to be your story…
We get it! Don't worry, we've got your back, and none of this has to happen to you! You can get your dream website up and running faster and easier than you ever thought possible. 
I know, I know. You've probably heard this before, but we've got both the knowledge and tools to make that promise a reality. We want to help you avoid regret and having to redo things later on.
This is what it looks like to build a website with Mai Theme: 
No code or programming required
No need to hire expensive consultants, designers, and developers
No hours wasted figuring out what you need or where to start
No juggling multiple accounts, multiple fees, and different support channels
No wasting money on the wrong things
You can create a stunning website that reflects your brand personality.
Our Setup Wizard makes installing your website template and the starter content easy.
Plus, no code, drag+drop, and copy+paste tools and settings panels make customizing your template way easier than you think.
Building a website for your small business should be fast, fun, and easy, not full of headaches, hassles, and regret. Even if you don't choose us, you shouldn't settle for any less than this.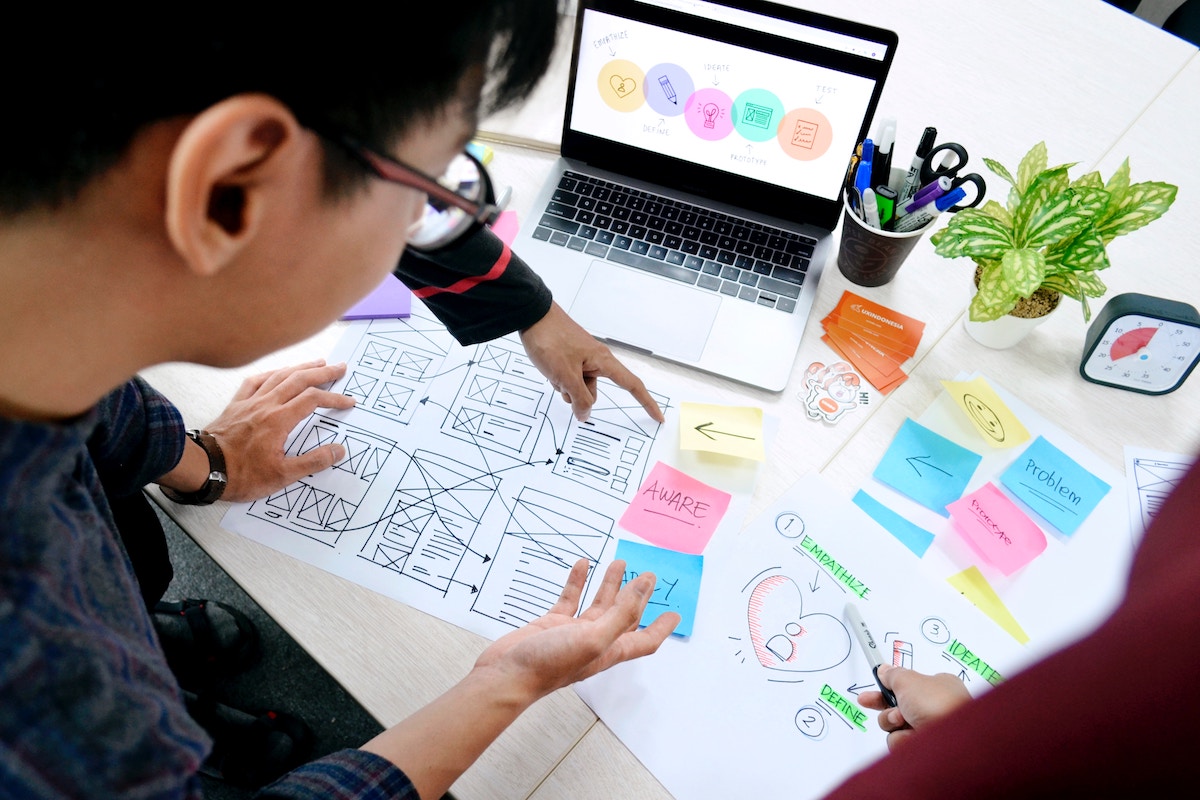 Online Course for Bloggers
Discover How Your Blog Can Get More Traffic, Leads, and Sales from Google. This SEO course for WordPress will help you craft optimized content that Google values, to rank you higher, and convert more traffic into sales
10 Reasons Why Small Businesses Need a Website
If you're still not convinced, here are 10 reasons why your small business needs a website (and needs one today). 
1. A Website Lets People Know Your Business Exists
Word of mouth and referrals are great, but without a website you are missing out on a lot of potential customers. You cannot expect anyone to know your small business exists without a website. 
When you have a website, Google and other search engines can index it and show it in relevant search results. This means more traffic and more conversions for your business. And if you blog on your website, you can rank and be found even faster! 
According to Hubspot, "B2B marketers who use blogs receive 67% more leads than those who do not, and blogs have been rated the 5th most trusted source for accurate online information."
2. A Website Tells People Where You Are & Gets Them in the Door
Just like people won't know you exist without a website, they'll also have a hard time finding your store without one. 
Local SEO makes this possible and optimizing your site for local search could be simple as implementing local business schema using the appropriate meta data on your posts and pages and using a plugin such as Schema Pro.
Getting found in Google search is only part of the equation though. To really make customers feel comfortable and excited about visiting your store, restaurant, office, or business, you need provide them with a few key details.
Address / locations
Store hours 
Phone number, email, or other means of contacting you
Products / availability
Services & pricing
FAQs
3. A Website Expands Your Reach Beyond Your Physical Location
Not only does a website help increase foot traffic and get new customers in the door, but it allows you to reach people not in your immediate geographical location. 
You can expand your business to sell online with a ecommerce shop to increase your sales and brand awareness. 
Think of the difference you can make and all people you can help with a website!
4. A Website Is Your Digital Brochure & Best Salesperson 
Think of your website as your digital brochure. It lists and describes everything about your business that you'd want people to know so your products sell themselves.
That's why we also refer to your website as your best marketing tool and salesperson. When you put in the work to create the right messaging on your website (and know who that messaging is directed at), potential customers can easily assess if your products or services are a good fit for them. This makes your life a lot simpler because you can drastically cut down on your manual sales efforts. 
WordPress Themes have a profound impact on your SEO, but many website publishers trust that all WordPress Theme vendors have made their themes SEO-friendly. Search Engine Optimization (SEO) is affected by so many factors, from content quality to SEO keyword research, to backlinks to readability, it is difficult to know what changes have had the …
5. A Website Is the Central Hub of All Your Marketing
When you have your own website, it becomes infinitely easier to market your content, products, and services. That's because you always have something to point back to, a single source for all your marketing efforts. 
For your email marketing for example, you can set up email automations for things like abandoned cart recovery, sales promotions, nurture sequences, and more that point people back to relevant pages on your website to increase new and repeat purchases.
6. A Website Puts You in Control of Your Brand & Sales
Some small business owners think they do not need a website because they are doing just fine reaching an audience through social media and selling their products on other platforms such as Etsy—popular among artists, crafters, and other creators. 
Limiting all of your assets and marketing to one platform, such as Facebook, is risky though. It means you are totally reliant on them and when something changes unfavorably for you, then you could lose everything. This has happened to some of our clients, and trust us, it puts you at a serious disadvantage when you are forced to rebuild your business and essentially start over because you didn't take the time to invest in a website from the beginning.
While it takes a bit more work to create and manage your own website, the benefits are clear: 
No commissions
Complete control over your pricing & strategy
No social media algorithm or censorship woes
More data at your disposal (thanks to Google Analytics & Search Console) 
Less time spent actively selling (because your website most of the work for you)
More brand visibility
The ability to build better rapport with clients
7. A Website Allows You to Diversify Your Income
This is closely related to the last point, but worth it's addressing on its own. 
When you sell on other third-party platforms, you give away your power. They are the ones dictating the rules—what you are allowed to sell and how.
A website, on the other hand, allows you to diversify your income, which gives you a safety net. Should one income stream fail or become stagnant, there are others to keep your business running.
There are multiple ways you can monetize your small business website. Some of the most common and successful ways are:
Advertisements
Sponsorships
Affiliate marketing (sell other people's products)
Affiliate programs (enlisting others to sell your products) 
Digital products (ebooks, webinars, workbooks, recipe books, etc.)
Physical products (proprietary products or swag) 
Gated content (membership areas, communities, premium support) 
Services (consulting, coaching, subscriptions, or contract work)
And more! 
If there's a market for it and you want to sell it, you can do it on your website. 
8. A Website Allows You to Build a Loyal Following Faster 
Anyone who's ever tried to build an audience knows it's a lot of work and it can take a long time.
A website is a tool that helps your audience engage with and get to know your brand on a deeper level, accelerating the audience building process. 
You can tell your story, why you do what you do, and the impact of your work on people's businesses and lives on your website. This is a really powerful way to build a connection and trust with your audience.
You can also allow people to comment on your blog or install a social sharing plugin to gain more brand exposure. 
Having a blog is also great for connecting with your audience through email marketing. It's easier to build your email list when you have great content to share on a regular basis. You can promote your blog content in your emails to drive people back to your website and continue building on the relationship you've established with them. 
9. A Website Increases Your Small Business' Credibility 
A website is a great way to build authority and credibility. If you run a business, people expect you to have a personal or company website. It instantly makes you more credible, even if you are a startup. It allows people to make sure you are who you say you are, and you can do what you say you can do.
This is especially important for consultants, agencies, coaches, artists, designers, and other creators where the thing you are selling is yourself and your services. 
With a professional website you can showcase your work, create an online portfolio, provide much needed details about your services, and much more. 
Testimonials, social proof, and case studies are key components in building trust and credibility, and a website gives you a place to paint a picture of what's possible.
10. A Website Allows You to Complete with Larger Brands
This is one of the most important reasons in favor of starting a small business website. Because organic search levels the playing field, you become more competitive—even with larger brands—when you have a website with great content. We highly recommend sharing regular blog posts on your website for this reason. 
Search engine optimization (SEO) is highly affective when you create content that is: 
Focused and drives traffic to your revenue-generating pages 
Helpful, actionable, and unique 
Speaks to your target audience
Explores the various facets and angles of your core topics (content clusters)
The Website of Your Dreams Awaits
Instead of asking "why small businesses need a website," the better question is "what am I waiting for?".
Starting a website is now easier than ever with the right tools and support and is inexpensive to maintain. It is a invaluable resource that allows you compete and adapt quickly to a ever-changing and uncertain business landscape. Your audience is out there and needs what you have to offer. Help them find you.
If you're ready to start DIY-ing your small business website, get Mai Theme Esstentials now. It's everything you need to make building, customizing, and growing your site fast and easy. This bundle includes:
17+ website templates
30+ starter sites
5+ essential Mai Blocks
1 year of updates and support
Website Planning Workbook & Cheatsheet
Don't delay sharing your brilliance with the world any longer! We'll be here to support you when you're ready and can't wait to see what you create.
Download the How to Start Blogging Guide
Explore this FREE GUIDE to take a deep dive into how to start blogging to make money. Get a PDF version of this guide right to your email, plus weekly tips from our blogging experts at BizBudding.