Reading Time: ~
3
minutes
On today's podcast, we'll cover SEO for categories and tags. What's the purpose? What Matters the Most? Make sure to listen as we dive in and take a look at categories and tags from both a developer viewpoint and an SEO Viewpoint.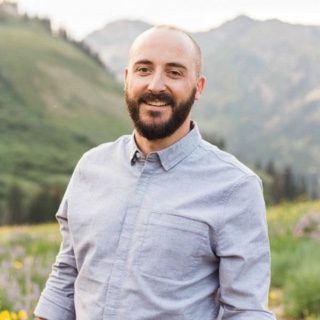 Today's Guest: Jeff Hawley
On social media he's known as HashtagJeff, but most people just refer to him as "That SEO Guy". Jeff works solely with bloggers and publishers, helping them find success getting search traffic and giving them more confidence with SEO. He speaks at conferences, holds group SEO clinics, works 1-on-1 with bloggers, and even has a membership course for those that want to learn at their own pace.

"I believe that SEO is best handled by those invested in the brand and know the content. You don't need to hire out your SEO or spend lots of money to succeed organically, you just need to learn how to incorporate SEO into what you're already doing. You can have far more success with your own SEO than I ever could because you know the topic and the readers better than anyone else."


Jeff Hawley
For more about Jeff, you can find him at hashtagjeff.com or on Instagram as @hashtagjeff.
Show Notes
3:50 What's the real purpose of doing SEO?

5:05 Content needs to be organized and easy for readers to connect to.

5:40 Ultimate goal is that it is well structured and has a good flow and figure out where to go once a reader is on site. It helps search engines see the relationship between sites.

7:15 SEO is more than just categories and tags; it's also about the organization of your content.

7:40 What are categories and tags?

9:00 Applying taxonomies to your content? Tags are used to explain things in greater details.

9:50 How food bloggers (and other WordPress bloggers) can set up categories and subcategories.

11:10 How to organize categories and tags so that they create a path of knowledge for a reader.

14:30 Tag clouds and how it flows in the language of the content, where most relevant the tags show up.

18:15 Breadcrumbs are a high priority and provide structure to the search engines and to the users to know they are in a particular category.

20:40 How individual pages rank for detail words and archive pages can rank for terms.

21:20 Tips and guidance for organizing categories; how many should you have?

24:40 How to get started with information architecture and creating content for a beginner.

27:55 What should your first category be?

28:50 The clean up process, redirecting and organizing categories, posts and tags.

31:30 What happens if you delete categories or tags?

32:00 Naming tags and categories.

33:45 Tags to group products related to a category.

36:45 How to see what's happening on your site with SEO and how you organize your content. Tracking internal site search (what people are searching for on your site.)

40:30 Avoid scaling too quickly with tons of categories and tags before you have content, duplicate tags plurals, and lack of clearly defined structure.

43:30 Site structure is an important factor but SEO is forgiving, you can go back and restructure or improve it.

44:45 Community for learning more about building better blogs and getting encouragement from others.

46:20 Just start writing and then see how google is reacting to your content.
Resources
Recommended reading:
Sign up for the SEO Mastermind Course
Was the information in this podcast helpful? If you learned a lot about SEO from Hashtag Jeff from just a few minutes on a podcast then you're sure to be able to grow your business more by taking a full SEO course from him.
The HashtagJeff SEO Mastermind course is both a course and a community. Learn, ask questions, and you'll be your own SEO expert in no time.
The course is $149 a year, but if you join any time from now until December 31st you'll get the annual membership for just $99. Just enter the coupon code BIZSEO99 to save.
If you miss out on that discount, don't worry! You can still get $20 off the annual membership if you sign up in the new year by using the coupon code BIZSEO.
Next Episode
Learn how 17-year-old Brianna took her passion and turned it into a business and how her family supports her and has created off-shoot businesses around this initial startup.