Reading Time: ~
5
minutes
Have you ever considered running ads on your website? Advertising can be an amazing way to add a revenue stream to your website with very little effort and super low risk.
In the previous article, we looked at why web publishing is an excellent opportunity, either as a full-time business or as a side gig. Today I want to drill down into why I think monetizing with advertising should be considered, even if you already have other revenue streams.
But first, let's look at the two main objections to running ads …
Advertising Objections
The first objection to advertising is the most popular and that is how people feel about advertising in general. That is, a lot of advertising is annoying.
Of course, it is the nature of advertising that it interrupts what you are actually looking for, it stands out, it distracts. That is how it works to make money for the advertiser. If you don't notice an ad then it is not doing its job.
That said, there is a whole spectrum of advertising, with the most disruptive and annoying advertising being full-screen, auto-play, video, and audio advertising that you can't close. You do not have to accept or display these kinds of ads on your site, nor should you!
Most people understand that when we are not paying for content then some ads are part of the deal, otherwise the publishers we enjoy would not be able to afford to stay in the game.
The second objection is a little harder to argue with and that is how many page views your site needs to generate before you can make a significant income.
I remember I gave Google Adsense a few tries back in the day and decided that the rewards it generated were not worth it for me.
That said, there are many advertising networks today, with some paying out significantly more than others. It could be your traffic is worth more than you thought.
This is partly down to matching your audience with advertisers. Even within a niche, some topics or categories will make more money than others.
Consider computer software as a topic we are all familiar with. Advertisers are not going to be climbing over each other to advertise alongside articles advocating piracy or malware, but they would highly value a corporate audience who are looking to protect their network from bad actors.
Reasons to Consider Monetizing with Advertising
We already touched on a couple of the major benefits of monetizing with ads, but it would be remiss of me to not mention the number one reason that people give me when I ask about their ads.
Sometimes it is difficult to monetize a website any other way!
For example, if your niche is highly regulated, there might be things you just are not allowed to do legally, or without certain certifications and approvals. Consider real estate and certain health or finance/investing niches.
That said, we usually do have options so I have split the remaining benefits into five broad categories, and of course, there is a lot of overlap between them.
Let's check out each in detail now:
1. Speed and Ease
Passive Income: Once set up, ads can generate revenue without requiring much ongoing effort, freeing up time to focus on content creation or other business operations.
Easy Implementation: Many ad platforms offer simple plug-and-play options for adding ads to a website, lowering the technical barrier to entry.
No Inventory Required: Unlike selling physical products, ads do not require you to maintain inventory, or accept returns, making your operation leaner.
Automated Updates: Ad platforms usually handle updates and new ad campaigns automatically, reducing the maintenance workload.
No Transactions: Unlike selling products or services, ads don't require you to manage transactions, customer service, or refunds, reducing administrative burden.
Support: Ad platforms usually offer extensive documentation and community support, making it easier for those new to website monetization to get started.
Easy to Quit: If you decide that ads are not the right monetization strategy for you, they are generally easy to remove without breaking any long-term legal contracts or any lasting impact on your website.
Spending Your Attention: More time to focus on creating quality content rather than managing a storefront or dealing with customer service.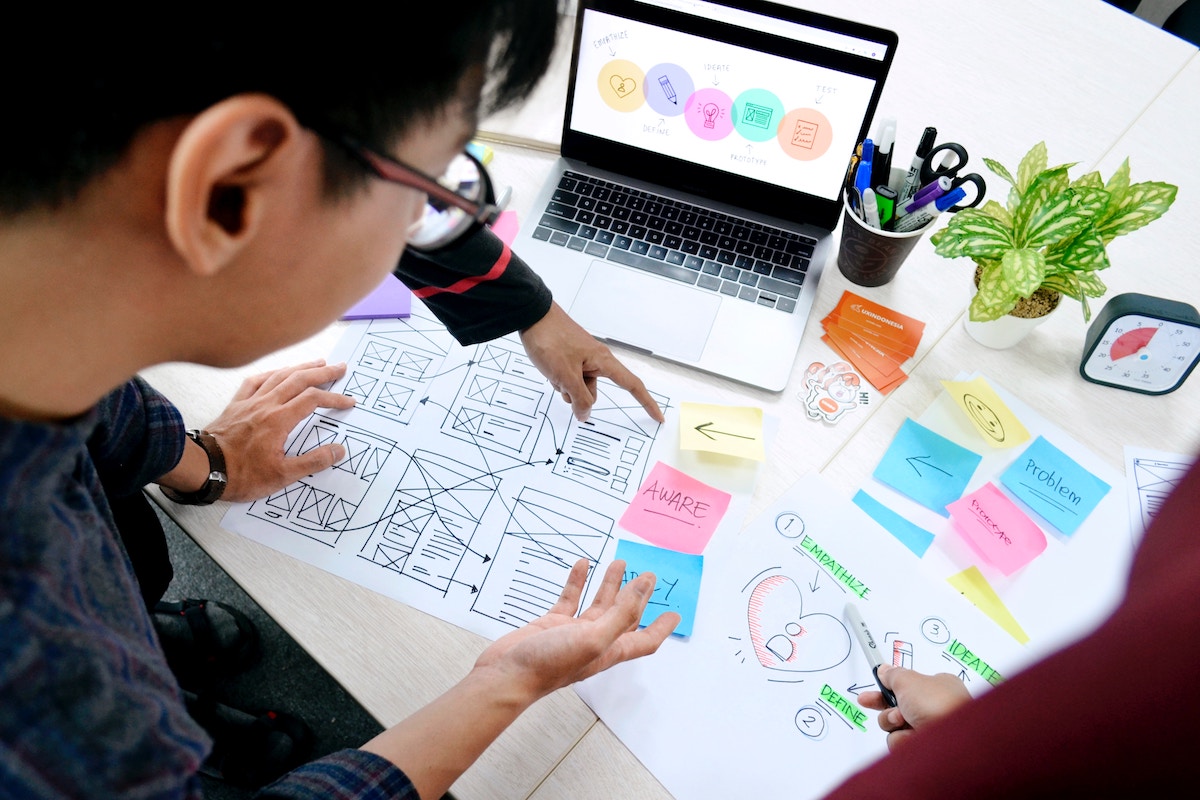 Online Course for Bloggers
Discover How Your Blog Can Get More Traffic, Leads, and Sales from Google. This SEO course for WordPress will help you craft optimized content that Google values, to rank you higher, and convert more traffic into sales
2. Financial Reasons
Low Risk: Generally, there's minimal to no upfront cost for adding ads to a website, reducing financial risk.
Liquidity: With some ad networks offering quick, automated payout options, monetizing through ads can improve cash flow versus invoicing and chasing unpaid bills.
Scalability: As website traffic increases, potential ad revenue grows proportionally, offering a scalable income opportunity.
Sustainability: Ad revenue can help cover operational costs such as hosting, domain registration, and content production, making the website financially self-sustaining.
Multiple Revenue Streams: Ads can coexist with other monetization strategies, like affiliate marketing or selling digital products, allowing for diversified income.
Cross-Promotion: Advertise your own content or products, essentially giving you another avenue for promotion within your own platform.
Monetize Underutilized Space: Ads can be an efficient way to monetize otherwise underutilized content.
Different ad payment models: Sponsorships, Cost Per Mille (CPM) or Cost Per Click (CPC) offer flexibility in how you earn money.
Reinvest: Early monetization through ads can provide cash flow that can be reinvested into your website for further growth and improvements.
Global: Online ads can be displayed to users worldwide, expanding the potential audience and, by extension, potential earnings, beyond who you could ordinarily serve.
Seasonal Sales: Certain times of the year, like holidays, can result in higher ad spending and increased revenue for publishers that your existing monetization efforts can't capitalize on.
Resilience: Ad platforms can offer some level of protection against revenue drops in your other monetization channels, such as an affiliate vendor going out of business.
Content Focus: A way to monetize the effort spent on content creation without requiring a paywall.
3. Data, Testing, and Optimization
A/B Testing: Most ad platforms offer features to test different ads and placements, allowing for ongoing optimization.
Revenue Forecasting: Some advanced ad platforms offer revenue forecasting based on current performance metrics, helping with financial planning.
Adaptability: The flexibility of ad placements allows you to test different types, positions, and formats to determine what maximizes revenue without harming user experience.
Real-Time Modifications: Many ad platforms allow real-time changes to your ad setup, enabling you to react quickly to performance metrics or user feedback.
User Behavior Insights: Understanding which ads get more clicks can provide insights into your audience's preferences and behavior, useful for tailoring future content or products.
Analytics Insights: Ad platforms often provide detailed analytics, which can help you understand your audience better and refine your content strategy.
4. User Experience
Trust: Established ad networks are generally well-managed and well-regulated, which can add a level of comfort for website owners and visitors.
Control: Many ad networks allow you to set minimum bid prices and filter out certain types of content, giving you control over the ads displayed on your site.
Community: Ads can be targeted to encourage products or services that resonate with the community you've built, adding value to user discussions and interactions.
Variety: You can choose from a wide range of ad types, such as display ads, video ads, or native ads, giving you the flexibility to select the format that best suits your website's design and audience.
5. Authority and Experience
Partnerships: Monetizing through ads can introduce you to advertisers who may be interested in more lucrative, direct partnerships, like sponsorships or collaborations.
Brand: High-performing ads that lead to sponsorships provide a boost to your perception as a valuable and respected resource.
Learning: Managing ads provides valuable experience in sales and digital marketing, skills that can be applied to other projects or roles.
Conclusion
Even though you need quite a lot of traffic to generate significant income from ads, Ads can be quick and easy to implement, and as your website traffic grows, so does your ad revenue.
On the point of ease, monetizing a website using ads does not require providing customer service, out-of-hours telephone calls, shipping, or holding inventory. It can provide a steady stream of mostly passive income that requires a low level of active maintenance.
While some businesses avoid ads out of fear of cannibalizing their prospects, they in fact don't usually interfere with other monetization methods if they are handled correctly, and can even boost your own product sales or affiliate commissions.
That said, networks that share annoying ads can negatively impact user experience, which may lead to lower engagement or retention rates, so choose correctly and vigilantly monitor what gets displayed alongside your content.