Reading Time: ~
5
minutes
If you are ready to start a new website or redesign your existing website, then this is a great place to start. The goal of this blog is to help you think about your website strategy, how it integrates with your web design, and start planning your pages.
Remember, this article is focused on planning, not copywriting, defining your target audience, search engine optimization, branding, or the finer details of website design. Keep following our blog and emails for more articles and tips about these topics coming soon, or, check out our on-demand webinar: Website Planning: Practical Steps for Creating or Refreshing a Website.
Define Your Website Goals
It's important to know the WHY behind your website so you can stay focused on your brand or business goals.
Whether you want to build your brand, become an influencer, gain clients, sell products or programs, build an email list, book speaking engagements or media appearances, or get more foot traffic in the door of your small business, you'll need to first answer a few basic questions:
What is the purpose of my website?
Why am I creating this website?
What do I want people to do on my website?
Why is this important to me?
What do I hope to achieve with my website?
Write down your answers and keep them handy somewhere. They can help you as you create your website content and pages, and you can even revisit them in the future as your website goals shift or your direction changes.
Define Your Website Structure
Now that you have answered those five questions, it's time to think about your website structure.
Understanding how your website is organized and what types of content you'll need will help you create a more successful website.
Consider the three sections every website should have.
Master Your SEO
Craft + Optimize Content to Make Google Notice Your Expertise and Experience, then Convert Your Traffic Into Sales
Brand + Revenue Section
Purpose: Pages that reinforce your brand reputation, persuade visitors to action, and drive conversions. These are a key piece of your digital marketing strategy.
Location: Included in your website's primary navigation menu at the top of every page.
Examples: Home, about, services, products, programs, courses, work with me, testimonials.
Connection + Education Section
Purpose: Highlight experience and expertise, build authority, create trust, and connect with others.
Location: Blog posts, podcast episodes, and video posts.
Examples: Free list-building opt-in offers like checklists, ebooks, workbooks, webinars, and masterclasses, and their associated landing pages.
Legal + Administrative Section
Purpose: Adhere to legal compliance and provide copyright and basic business information.
Location: Listed and linked to in the website footer.
Examples: Privacy policy, legal disclaimer, affiliate disclaimer, terms of use, and copyright notice.
Define Your Website Pages
Finally, think about the web pages you'll need.
Start by listing the most important pages your website needs in its main navigation menu.
The resulting list will give you a clear plan of action that can act as pre-launch a "get it done" checklist!
Not sure what pages your website might need? Below are a few examples, based on niche. (Homepage has been omitted, since it's a given for all websites.)
Service-Based Business
Services
About
Portfolio or Case Studies
Testimonials
Contact/Inquiry
Examples of service-based businesses: coaches, consultants, agencies, law firms, healthcare practices, contractors, financial advisors or accountants, fitness instructors, teachers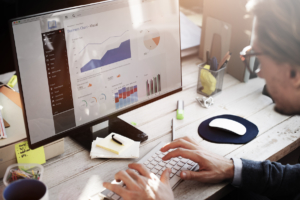 New to website building?
If you're like most people, when you decided to DIY your website, you dove head-first into the technical details. The problem is creating your dream website doesn't start with a template or technology. It starts with proper planning. Get started planning an amazing website with this free webinar!
Website Planning:
Practical Steps for
Planning a Website
If you want to keep going with your website planning, check out our free on-demand webinar
Influencer Or Blogger
About
Blog / Podcast
Partnerships / Sponsors
Work With Me
Contact / Inquiry
Examples of influencer or blogger niches: travel, health, wellness, fitness, lifestyle/hobby, recipe, fashion, sports, news, tech, finance, entertainment
Local Retail Business
Locations / Visit Us
Reviews / Testimonials
Products / Services
About
Contact
Examples of local retail businesses: grocery stores/markets, restaurants and bars, hair salons, automotive shops, dry cleaners/tailors, home improvement stores, clothing shops, pet stores
Creative, Artist, or Maker
Shop / Commissions
About
Testimonials
Blog / Podcast
Examples of creative businesses: painters, photographers, authors, graphic designers, freelancers, crafters, fashion designers, podcasters, musicians
Decide If You Want to Blog
Will you be engaging in content marketing and starting a blog or a podcast?
If your answer is yes, you'll need to think about the design of the content archives and single posts.
Content Archives
The blog archive is the main page that displays what all of your posts will look like. Think about the following:
Will it display posts in a list or a grid?
How much content will be displayed?
What details need to be included—headline, image, excerpt, button?
Beyond the design of of your archive, bloggers should also think about their categories. Each category also gets it's own archive page, and these are high value SEO pages where you can rank for broader keywords if you optimize your archives properly.
Check the below blog post on archive pages to learn more.
Learn what archive pages are, how to customize them, and what content to put on your blog archives to optimize them for search and visitors.
You don't need to necessary decided on your categories before you launch your website, but if anything obvious stands out to you, you can start there and refine or add more as you begin to accumulate more blog posts.
Single Posts
You'll also need to design the single post—what an individual post will look like—which includes things like:
The content: What type of content will you create?
The post topper design: What's the layout for everything at the top of a post before the content—things like the headline, date, author byline, category, featured image?
The sidebar: Do you need one?
The author bio: Do you have a bio ready for the author box at the bottom of your posts
The call to action: What action do you want visitors to take after engaging with your content?
You may also want to including a related posts section at the bottom of your posts, which you can do automatically based on the conditions you choose using Mai Custom Content Areas.
You could consider this your CTA if your primary focus is just keeping people engaged and on your website longer, but we think of this more as a secondary CTA.
Your CTA on blog posts typically should be a lead generation/list-building opt-in offer of some kind—whether it's to sign up for your newsletter, download a free resource, or contact you for a free consultation.
Define Necessary Legal & Admin Pages
Don't forget to identify the administrative and legal pages!
Identify the administrative content you'll need to include and link to in the footer of your website for legal compliance. Again, this includes things like your:
Privacy Policy
Legal Disclaimers
Affiliate Disclaimer
Terms of Use
Copyright Notices
Login Pages / Account Area
Always Start with Planning Before Technology
When starting a new site, we highly recommend planning your website strategy and content BEFORE diving into the technical details like which is the right website templates or theme for you.
Website planning ensures you know exactly what your website needs to do for you, what results it needs to create, and what you want to achieve with it.
Planning your website content ensures you know exactly what will go on each page and what features you need.
Then, when you're clear on what you need and you're ready to create your website, be sure to check out our Mai Theme bundle options.
Mai Theme is built on WordPress, the best content management system today, with all the functionality you need to create a beautiful and professional website.
Trust us. When you focus on planning before technology, it makes everything about DIYing your website easier and faster.
Download the How to Start Blogging Guide
Explore this FREE GUIDE to take a deep dive into how to start blogging to make money. Get a PDF version of this guide right to your email, plus weekly tips from our blogging experts at BizBudding.