Reading Time: ~
7
minutes
Planning for the costs and management of your DIY website is essential, but it doesn't have to be expensive, overwhelming, difficult, or time-consuming. You can start a website that includes everything you need, managed in one place, for a very small investment.
Here are 4 important facts to keep in mind before you build a website:
Time is money.
Free platforms are limiting.
WordPress gives you the most control and longevity.
Great support saves precious time and money. 
You've got big dreams, and worrying about what a website costs, shouldn't be the reason you are holding back from starting a website and sharing your brilliance with the world.
4 Small Business Website Cost Considerations
Instead of dissecting and comparing costs across the web, let's instead look at the 4 key considerations that factor into the real cost of starting (and maintaining) a small business website.
1. Time is Money
World of Warcraft references aside, this is a popular saying for a reason. It's true. And in the real world, it's even more important to keep in mind.
If you're like most small business owners, you're strapped for time and juggling a lot of responsibilities and obligations, and you know that time is the real killer when it comes to website costs.
Think about all the time it takes to:
Research all the platforms, tools, and website design templates available and which are the best fit for you
Actually build your website, write the copy, and design it to match your brand
Manage your website and all it's associated components
We totally get it! Your time is valuable, and getting started can be scary when you don't have a lot to invest. In our years working with small businesses (and from our own experiences) we saw first hand the problems facing start ups, freelancers, entrepreneurs, and website owners, so we set out to find a better way to help people get online quickly, easily, and affordably.
You need a website that supports your goals, doesn't break the bank, and saves you precious time (before, during, and after it's built).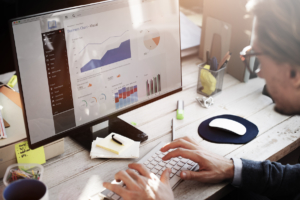 New to website building?
If you're like most people, when you decided to DIY your website, you dove head-first into the technical details. The problem is creating your dream website doesn't start with a template or technology. It starts with proper planning. Get started planning an amazing website with this free webinar!
Website Planning:
Practical Steps for
Planning a Website
Free Webinar
Master Your SEO
Craft + Optimize Content to Make Google Notice Your Expertise and Experience, then Convert Your Traffic Into Sales
2. Free Platforms Are Limiting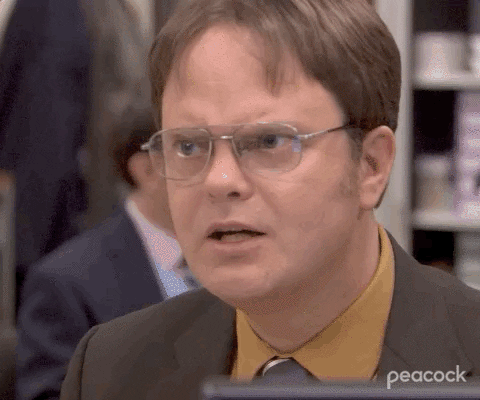 Starting on a free platform, like WordPress.com, Blogger, or Medium, may seem like a good idea, but please don't. They options are great for personal, journal style blogs and musings, but if you are serious about your small business, they are not for you.
Free platforms are limiting, look unprofessional, and in the long-run create more work for you when you end up needing more control and are forced to switch platforms to get it.
You can build a beautiful, professional website to showcase your personal brand or business with a small budget, and I'll explain how in a moment.
3. WordPress Gives You the Most Control & Longevity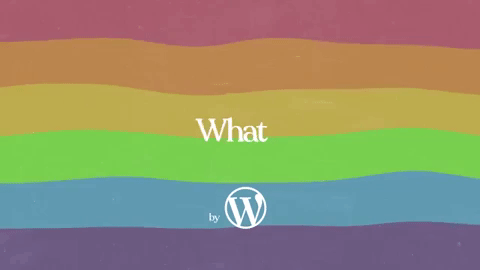 WordPress.org provides you the most flexibility and room to grow.
Often referred to as "the real WordPress", WordPress.org is an open-source, self-hosted content management system. It is also free, though it's not normally thought of that way because you are responsible for obtaining your own website hosting and domain.
It also powers 40% of all sites across the web and is highly flexible and easy to use. We love it because it puts bloggers and business owners in control of their website content. You can choose your own domain name, have tons of theme options, and you can monetize it more easily because you are not subject to the restrictions or limitations typical of website builders.
We consider ourselves WordPress experts, with the know how to build and maintain high-traffic websites. All of our website templates are powered by the real WordPress and our Mai Engine Plugin. (Yup, you can update your theme with the click of a button.)
4. Great Support Saves Precious Time & Money

Don't underestimate the power of great support! When you become a Mai Theme customer, you automatically get expert, fast support from our team of developers and designers when you need. Other providers or developers, on the other hand, may charge for more than basic support.
Or, if you piece together your software and tools from multiple providers, you then have to worry about juggling multiple support channels or a lack of real understanding of how everything works together.
The Mai ecosystem makes these problems a thing of the past. Everything we build works together seamlessly because it was built to do just that. We understand the full-stack of web development: web servers, network security, information technology, web design, mysql, html5, and user experience. Web technologies are constantly changing, and our team stays current to ensure your WordPress website performs for you.
Now that we've touched on these important cost-related considerations, it's time to look at how you can get started with Mai Theme.
Mai Theme Pro Bundle
This is the perfect option for DIY-ers—especially those with a small business. It's quick and easy to make your website look like the demo (starter site) of your choosing in seconds with the Mai Theme Setup Wizard. Check out this video to see how:
Mai Theme provides a powerful, flexible, customizable foundation that delivers the features and options you need—even those you don't know you need yet!
By choosing the Mai Theme Pro Bundle, not only do you save $50 by getting Mai Theme Essentials and the Mai Pro Pack together, but you also get access to all the pro features you need to take your site to the next level, like premium WordPress plugins that allow you to add:
testimonials
notices – custom callout notices to draw attention to anything you want)
icons – over 7000 choices, customize color, size, space, and more)
favorites/recommendations
table of contents
FAQs & other expandable/collapsable content
archive pages – build robust, SEO friendly archive pages
custom content areas for global & condition-based CTAs, and more
This bundle is also a great option for web developers and designers, because you get all this, plus all Mai Theme website templates and starter sites, and can use the templates for unlimited sites on any WordPress hosting platform. Everything works seamlessly together, meaning you can trust Mai to give you a solid foundation for all your custom web development projects.
Mai Cloud VIP Hosting
One of the biggest pitfalls for new small businesses is the technology and website maintenance.
Configuring all the software you need to run your website peak performance is complicated, and if you don't do it right it could affect your website's user experience, search engine optimization, speed, and more.
Deciding on the best plugins and hosting plan is overwhelming when there are so many choices, and once you do, you need to monitor and manage those components as well.
All of this becomes an even bigger challenge when you are juggling multiple accounts and multiple fees.
If you'd rather skip these headaches, and leave it to the experts, then our Mai Cloud VIP hosting is your best option.
Get up and running without technical time-sucks and frustrating hidden fees because our BizBudding team handles everything for you.                
Mai Cloud VIP Hosting
Let us do the heavy technical lifting for you with Mai Cloud VIP hosting and server management.
First-party data tracking

Custom performance management
What About My Domain, DNS, & SSL Certificate?
We do not provide free domain names, but you can buy a domain name at cost through us. That means you pay only $8.03 per year for a .COM domain name when you purchase Mai Cloud VIP Hosting!
Plus, we will also set up and configure DNS and your domain name for you (in addition to WordPress, Mai Theme, and plugins). 
We manage DNS through Cloudflare, authoritative DNS that boasts the fastest performance of any managed DNS provider.
Mai Cloud VIP hosting also includes WordPress web hosting and a free SSL certificate for every site we host. 
If yours is an ecommerce website, then we'll also install and set up WooCommerce, so you can start selling from your new website right away. 
Get Your Small Business Website Launched Today
Starting a small business website is inexpensive, low maintenance, quick, and easy with Mai Theme.
No code or programming required.
No need to hire expensive consultants, designers, and developers.
No hours wasted figuring out what you need or where to start.
All you have to worry about is planning your website and creating your content.
Pick the path below that is best for you to get started today.
Three Ways to Start a Website With Mai Theme
Choose from Mai Theme Essentials, the Mai Theme Pro Bundle, and Mai Theme Lifetime Bundle. If all you need is a theme or website template, Mai Theme is the best option for you. The other options include everything you get with Mai Theme, plus additional features and/or services.
Mai Theme Essentials
$99
Auto-renews yearly
90-day satisfaction guarantee

1 year of updates and support

Website Planning Workbook

Website Planning Cheat Sheet
Mai Theme Pro Bundle
Auto-renews yearly
Save $50 when you buy Mai Theme Essentials and the Mai Pro Pack together.
90-day satisfaction guarantee

1 year of updates and support

Website Planning Workbook

Website Planning Cheat Sheet
Mai Theme Lifetime Bundle
$699
One-time fee
Get everything in the Mai Theme Pro Bundle for life

Lifetime updates and support
Download the How to Start Blogging Guide
Explore this FREE GUIDE to take a deep dive into how to start blogging to make money. Get a PDF version of this guide right to your email, plus weekly tips from our blogging experts at BizBudding.